The Thai Foreign Ministry has expressed its appreciation to the Japanese government for its donation of 300,000 doses of AstraZeneca vaccine, which arrived in Bangkok today (Sunday).
September 26th marks the 134th anniversary of the establishment of diplomatic relations between Thailand and Japan.
The arrival of the vaccine today, the third lot so far, has increased the amount of AstraZeneca vaccine donated by Japan to Thailand to 1.65 million doses.
ไทยขอขอบคุณไมตรีจิตของญี่ปุ่น ที่มอบวัคซีน #AstraZeneca ล็อตที่ ๓ จำนวน ๓๐๐,๐๐๐ โดส ซึ่งเดินทางถึงไทยแล้ววันนี้ (๒๖ ก.ย. ๖๔) ในวันครบรอบ ๑๓๔ ปี การสถาปนา คสพ. การทูตไทย-ญี่ปุ่น รวมวัคซีนที่ญี่ปุ่นมอบให้ไทยแล้ว ๑.๖๕ ล้านโดส pic.twitter.com/k6FU5gOXkD

— กระทรวงการต่างประเทศ | MFA of Thailand (@MFAThai) September 26, 2021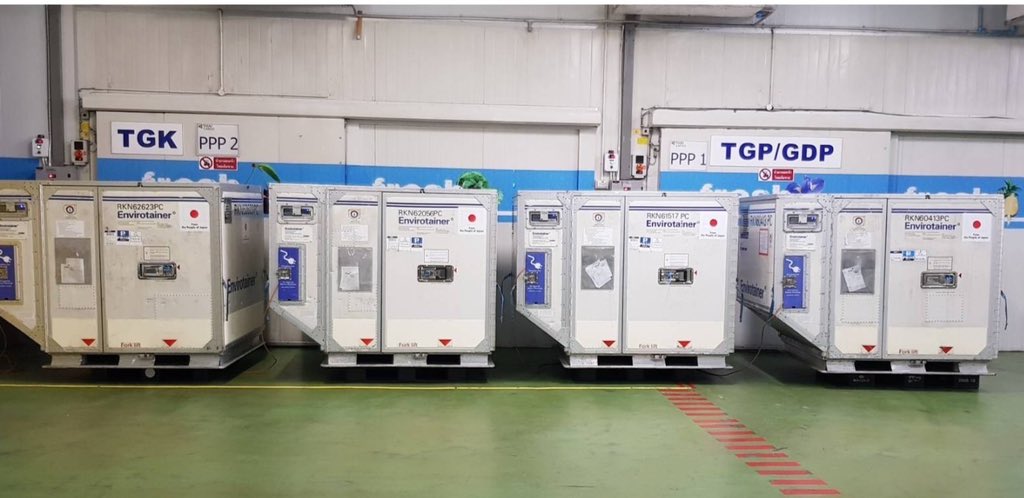 The post 300,000 doses of AZ vaccine donated by Japan arrive in Bangkok on Sunday first appeared on Thai PBS World : The latest Thai news in English, News Headlines, World News and News Broadcasts in both Thai and English. We bring Thailand to the world.