A Chinese dam built in Southeast Asia has destroyed fisheries, farmlands, and ancestral homes, according to a new report released by Human Rights Watch (HWR) on Aug. 5.
The U.S.-based nonprofit organization released a 137-page report (pdf) titled "Underwater: Human Rights Impacts of a China Belt and Road Project in Cambodia." It analyzes the ongoing impacts of the Beijing-backed Lower Sesan Two Dam on local communities, including their income, livelihood, land, and access to food and water.
The $781 million hydropower project in Cambodia's Mekong River Basin was driven by improper consultants, forced resettlement, and "far from adequate" compensation, researchers said.
HRW found the non-negotiable deal had triggered human rights concerns.
"They didn't ask us what we want or need," a resettled villager named Nhuy told the organization. "There were objections from us all."
Nearly 5,000 Cambodians who lived on fisheries and plantations for generations are now left with rocky soil and undrinkable water.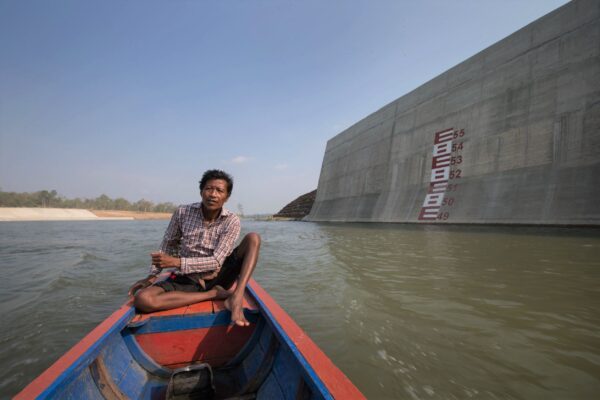 A report published by Business & Human Rights Resource Centre on Wednesday shows that at least 679 human rights allegations linked to overseas Chinese businesses were reported between 2013 and 2020.
The Belt and Road Initiative (BRI, also known as One Belt, One Road) is part of Beijing's "going out" agenda of building trillion-dollar infrastructure projects in parts of Asia, Africa, and Europe. Critics have called the initiative "debt-trap diplomacy"–most of the infrastructure projects promoted by Beijing around the world grant loans through opaque transactions which leaves poor nations with heavy debt loads.
Construction on the dam began in 2013. As of 2021, Chinese state-run enterprise Hydrolancang retained a controlling 51 percent of the venture's ownership shares.
As one of Asia's widest dams, the Lower Sesan Two is meant to produce about one-sixth of Cambodia's annual electricity needs. However, tax revenue estimates of the project show the actual generation is likely less than half of expectations, according to the report.
Voices Drowned Out
The destruction of homes and local fisheries were anticipated before construction started. Yet, widespread discussions, letters, and protests were ignored by officials, researchers found.
The dam sits just above where the Sesan River flows into the larger Mekong River. The natural environment provided locals with a wholly self-sufficient life from the rich waters and forests.
However, villagers were told to accept the compensation offered and to relocate, and the project would proceed.
"We do not want to move away because we have well-made valuable houses. We have coconut trees, mango trees, and everything," one villager said in a 2009 video interview.
The dam prevents numerous fishes from completing migrations as part of their reproduction process, causing decreased fishery fields. These fish used to account for up to 75 percent of the protein of the Cambodian diet.
Some villagers found they often caught less than ten kilos of fish a night, compared to 40 kilos in the past. The fish are also smaller and worth even less.
"We don't really make money," farmer Thong Sa Morn told HRW, after relocating his family to a new village.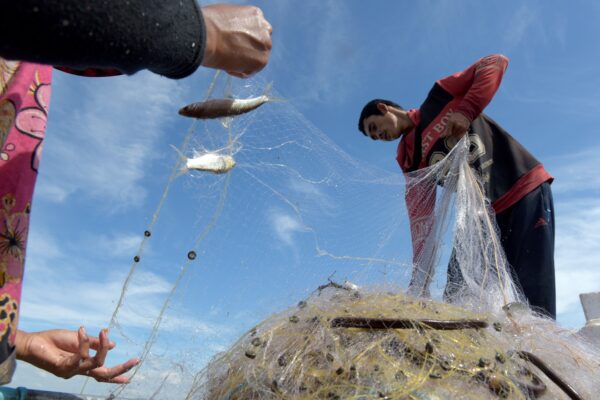 "Government and company officials made no attempt to obtain the 'free, prior, and informed consent' of affected Indigenous peoples," the report stated, referring to the United Nations Declaration on the Rights of Indigenous Peoples.
Dissenters were threatened or even jailed, HRW said in a press release.
Fishery and ecology experts have warned that the Lower Sesan Two is decreasing the entire fishery yields across the Mekong River system, involving tens of millions of people in Cambodia, Vietnam, Thailand, and Laos.

Rita Li is a reporter with The Epoch Times, focusing on China-related topics. She began writing for the Chinese-language edition in 2018.