News Analysis
Chinese ambassador to Japan, Kong Xuanyou resigned on Feb. 28 from his post and returned home to China. A 2019 analysis in Nikkei suggests that Kong's departure was due to his failure to achieve the objective given to him by Beijing to restore and improve China-Japan relations.
Kong, 63, was born to an ethnic Korean family in China's northernmost province of Heilongjiang. He graduated from Shanghai International Studies University, where he majored in Japanese. He spent 15 years working at various diplomatic posts in Japan and can speak fluently in Japanese on any topic on television or radio and engage in vigorous repartee with the Japanese press.
He was appointed the Chinese ambassador to Japan on May 30, 2019, amid the U.S.-China trade war. In early 2018, then U.S. President Donald Trump began setting tariffs and other trade barriers on China with the goal to reduce the deficit of bilateral trade and increase the number of jobs in the United States, as well as stopping China's long-practiced intellectual property theft of U.S. technologies.
Since then, the United States and China have engaged in a series of trade talks with China implementing retaliatory measures that eventually led to a rapid deterioration of U.S.-China relations, which later made the Chinese Communist Party (CCP) put more emphasis on its relations with Japan.
Amid diplomatic hurdles, the CCP tasked Kong to bring China-Japan relations back to its "honeymoon period" as soon as possible.
In an April 2019 analysis, Katsuji Nakazawa, an editorial writer at Nikkei, argued that Kong had been given two objectives by the CCP that he needed to realize in his tenure: first, to arrange for Chinese leader Xi Jinping to visit Japan as a state guest in 2020, and second, to get Japan to sign a new major political document that aimed to restore and strengthen China-Japan relations amid Xi's planned visit.
The analysis added that Kong came highly recommended by Wang Yi, a top Chinese politician and the former Chinese ambassador to Japan. Wang said that Japan's focus at the time was not only the U.S.-China trade negotiations but also the North Korea issue, which has been a long-time headache for Japan.
And that Kong's expertise on the North Korean issue could "come in handy" in Japan if he assumed the diplomatic post. Kong was China's special envoy to North Korea before becoming the Chinese ambassador to Japan.
Kong's Efforts Foiled by Unexpected Events
After Kong assumed the post, his "active communication" quickly achieved results. China and Japan promptly reached an agreement for Xi Jinping to visit Japan as a state guest in the spring of 2020.
In June 2019, at the G20 summit held in Osaka, then-Japanese Prime Minister Shinzo Abe formally extended an invitation to Xi Jinping to visit Japan.
In September of the same year, in an exclusive interview with Nikkei, Kong talked about the nations crafting a new major political document that would lay the foundation of their future relations.
Kong told the publication, "if the conditions were ripe when Xi Jinping visits Japan in 2020, [China and Japan] will reach a consensus on [signing]." He also revealed that the two sides had already started the drafting process for the new document.
The document was referred to as "The Fifth Communique," as there were currently four documents considered to be the foundation of Japan-China relations, which were signed by the two nations' previous heads of state.
The first such document was a joint communique signed in 1972 between then-Japanese Prime Minister Kakuei Tanaka and then-Chinese Premier Zhou Enlai. It ended the "abnormal state of affairs" between the nations following the end of World War II and resulted in China renouncing its demand for wartime reparations.
The second was a peace treaty concluded in 1978, which affirmed that the two nations would peacefully settle all disputes and refrain from using force.
The third was created when then-Chinese leader Jiang Zemin visited Japan as a state guest in 1998.
The fourth was signed when Xi's predecessor, Hu Jintao, visited Japan as a state guest in 2008 and announced that the two nations would promote a "mutually beneficial relationship based on common strategic interests."
However, just months before Xi's planned visit to Japan, the 2019–2020 Hong Kong protests and the outbreak of COVID-19 occurred. The two major events directly affected U.S.-China relations and Japan-China relations and completely nullified the CCP's plans and Kong's diplomatic efforts.
On June 30, 2020, the CCP imposed the "Hong Kong National Security Law," which triggered an intense backlash from the international community, including Japan.
On July 8 of the same year, a resolution was drafted and submitted at a high-level meeting of Japan's ruling Liberal Democratic Party's (LDP) Foreign Affairs Investigation Committee, requesting the cancellation of Xi Jinping's state visit to Japan.
Against this backdrop, the Japanese government put Xi's state visit to Japan on hold indefinitely on the pretext of focusing on pandemic prevention, foiling the creation of "The Fifth Communique."
'Disappeared' for Nearly Three Months
Shortly after New Year's Day in 2022, Kong reportedly "disappeared" from Japan for unknown reasons. In the following two months, the Chinese embassy in Japan received numerous media inquiries asking for his whereabouts.
Japan's weekly news magazine Shukan Bunshun asked the embassy if Kong had returned to China. The Chinese embassy replied, "Yes."
However, the embassy denied rumors speculating about Kong's health and did not explain his reason for not being stationed in the host country for a long duration. They said they had "no knowledge" of when he would return.
Kong's sudden disappearance sparked discussions in Japanese political circles, with lawmakers questioning its meaning. Kong's secretive return to China quickly became a media focus, with journalists and commentators speculating that it was due to the sharp deterioration of Japan-China relations.
Upon drawing a lot of attention, the embassy later broke its silence, explaining that Kong returned to China for events such as the Lunar New Year holidays, the Beijing Winter Olympics, and the National People's Congress.
Kong quietly returned to Japan in late March of 2022. By then, Russia had invaded Ukraine, becoming the top news story. Meanwhile, the strategic partnership between China and Russia also became a topic of international criticism.
Japan Voices Support for Taiwan
A month before Kong's sudden disappearance, the late Japanese Prime Minister Shinzo Abe attended a forum hosted by Taiwan's non-governmental think tank on Dec. 1, 2021.
In response to the escalating tensions in the Taiwan Strait, Abe delivered a speech titled "Japan-Taiwan Relations in the New Era." He said the Chinese military has continued to threaten Taiwan and suggested if anything were to happen to Taiwan, the Japan-U.S. alliance would be forced to respond.
"A Taiwan emergency is a Japanese emergency, and therefore an emergency for the Japan–U.S. alliance," Abe said, warning the top leaders of the CCP to "not misjudge" the situation.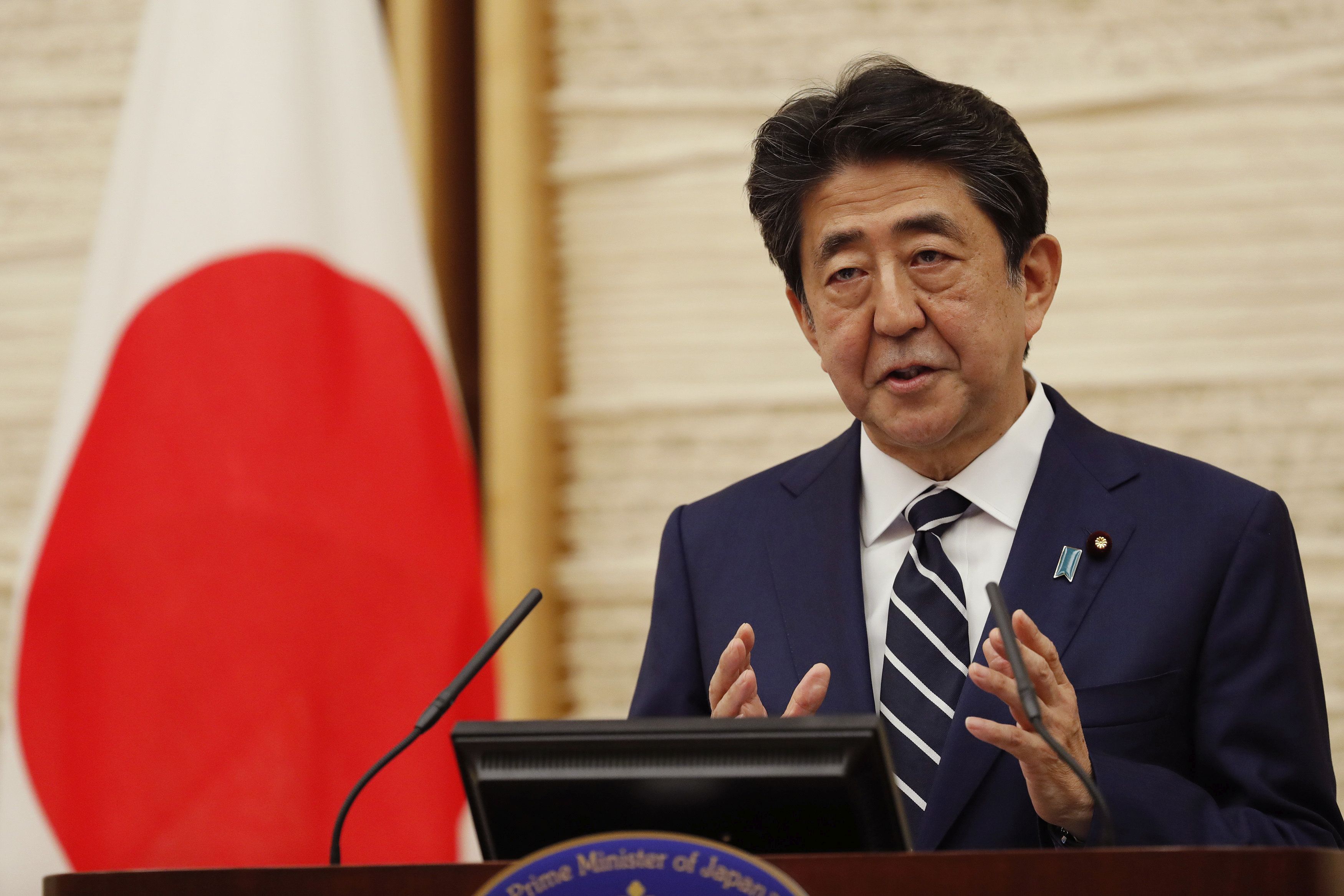 Just before Kong's secretive return to China, nations worldwide adopted diplomatic boycotts of Beijing's 2022 Winter Olympics due to the CCP's human rights violations in Xinjiang and Hong Kong. The Japanese government also followed suit.
China-Japan Relations 'Hard to Warm Up'
Relations between China and Japan have fallen to a freezing point since the two nations normalized diplomatic ties 50 years ago. The exchange of high-level visits between China and Japan had essentially frozen, and the people's unfavorable views toward each other remained high.
According to a late 2022 poll conducted by a Japanese NPO, some 62 percent of Chinese citizens have a bad impression of the Japanese, and some 87 percent of Japanese hold an unfavorable view of China.
The report said, "the public opinion of the two countries reflects that there is no sign of improvement in Japan-China relations."
Citing threats from China and Russia, Japan's 2023 military budget is the biggest since World War II.
Japan's cabinet approved in late December 2022 a record $862 billion budget for the 2023 fiscal year, with a large portion earmarked for welfare and defense spending. The budget includes $277.6 billion for social security and $51 billion for defense.
The defense budget includes expenditures for the improvement and mass production of the Ground Self-Defense Force's surface-to-ship guided missiles, high-speed glide weapons, hypersonic missiles, surveillance drones, and U.S.-made Tomahawk missiles. The budget also accounts for expenses related to hosting U.S. military bases.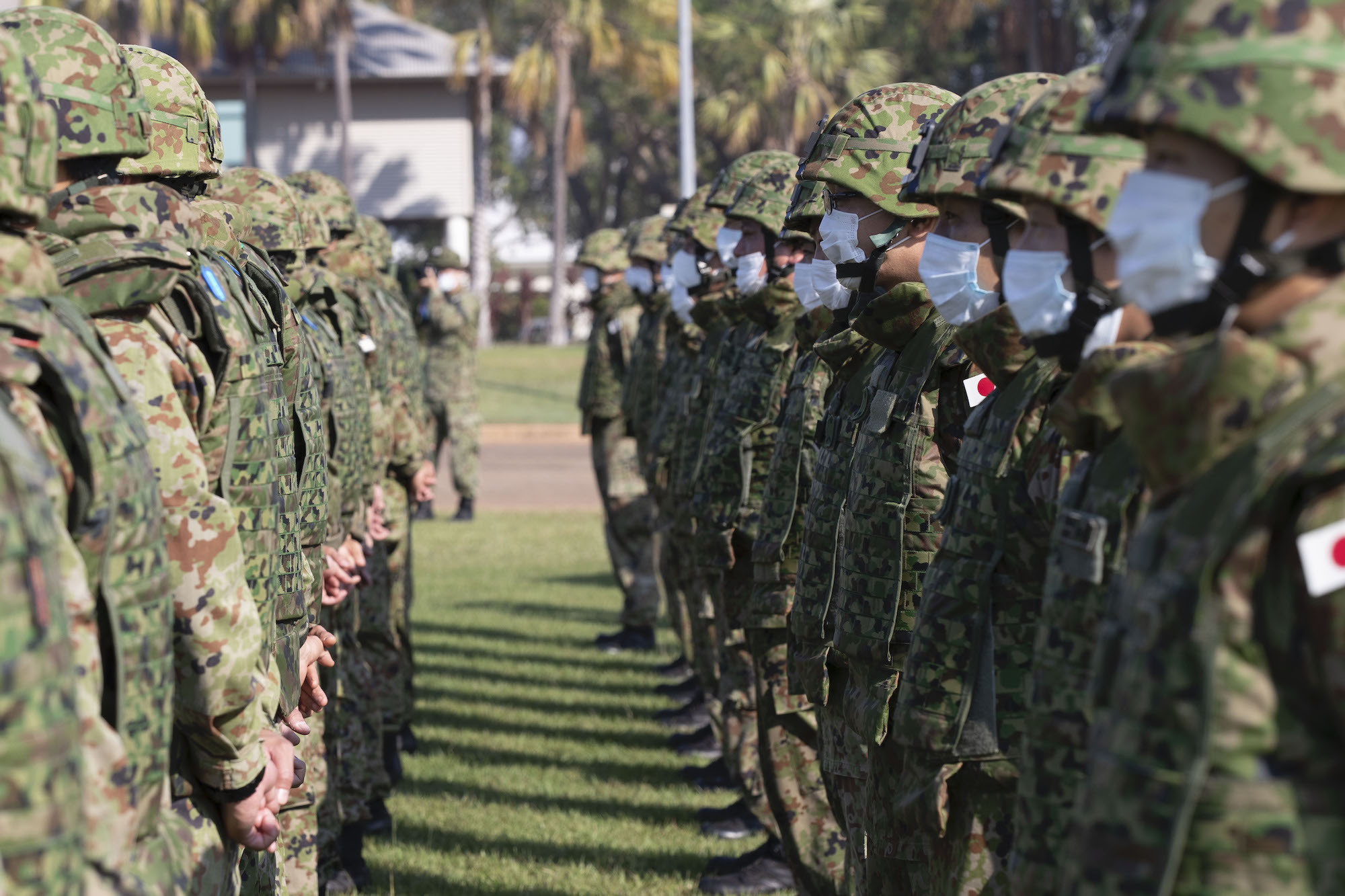 "China continues to unilaterally change or attempt to change the status quo by coercion in the East China Sea and South China Sea," reads Japan's 2022 defense white paper (pdf). The document outlines the scope of the threat posed by the CCP, including its willingness to use force to capture Taiwan, its deepening relationship with Russia, and "joint navigations and flights being conducted in the areas surrounding Japan by both Chinese and Russian vessels and aircraft."
On Nov. 11, 2022, Japanese Prime Minister Fumio Kishida told the East Asia Summit in Cambodia that the Chinese regime is continuously and increasingly threatening Japan's sovereignty in the East China Sea while escalating regional tensions, particularly in the South China Sea. He also expressed his concern for the Uyghurs in China's Xinjiang region.
As China-Japan relations continue to deteriorate, Kong stressed at his departure reception on Feb. 24 that he "had done his best to promote the stable development and improvement of bilateral relations [between China and Japan]."
It is widely reported that Beijing plans to replace Kong with Wu Jianghao, China's current Assistant Foreign Minister.