During a reveal event with partners in Club Med Singapore's newest office, Henri Giscard d'Estaing, President of Club Med, announced its newest addition to its portfolio of resorts in Hokkaido, Japan. Opening in December 2022, Club Med Kiroro, Hokkaido will offer an ideal getaway for city folks—with a one-of-a-kind untouched snow experience and natural environment right at the thick, where the mountain meets the ocean and offering guests access to some of the best powder snow in the world, with long ski seasons and fresh ski tracks.
The new Club Med Kiroro will be a takeover and combination of two existing properties to create one integrated snow resort with two distinctive buildings, located just a 3-minute buggy ride or a short gondola ride apart, that blends seamlessly with the Kiroro ski domain. Recently with The Kiroro was voted as the best ski resort in Japan in the World Ski Awards 2021, the re-branding and re-designing of the resort to Club Med promises a new chapter of elevated mountain vacations delivered with signature programming that will continue to draw families, millennials and the next generation of avid vacationers from all around the world.
Conducted in two phases, Club Med Kiroro Peak will open this December followed by Club Med Kiroro Grand in 2023. With the opening of both buildings, Club Med Kiroro will offer close to 400 guest rooms with the support of over 450 G.Os (Gentil Organisateurs) and G.Es (Gentil Employees) during the peak winter season. Guests will be able to make a reservation for Club Med Kiroro Peak as soon as 1st August 2022. Club Med has three other resorts in Japan—the trendy Club Med Tomamu in Hokkaido, the debonair Club Med Sahoro in Hokkaido and the vibrant Club Med Kabira Ishigaki in Okinawa.
"Club Med Kiroro lies in the outer bounds of the conventional, where being different and distinctive is ordinary. With the resort's accessibility, panoramic mountain views, quality powder snow in the winter and close to travel hotspots like Otaru coastal town, there are endless opportunities to create a constant stream of activities all year round. As we continue to invest and grow in our ski leadership with the goal of doubling our mountain capacity in Asia by 2023, we are excited to include another property in Japan while keeping it distinctive from others. This addition to our ever-growing portfolio will allow guests to discover another side of Hokkaido in the heart of the untouched Kiroro domain." said Henri Giscard d'Estaing, President of Club Med. "Club Med Kiroro's one-of-a-kind facilities and unique experiences will appeal to thrill-seeking mavericks – a destination unconventional and unspoiled."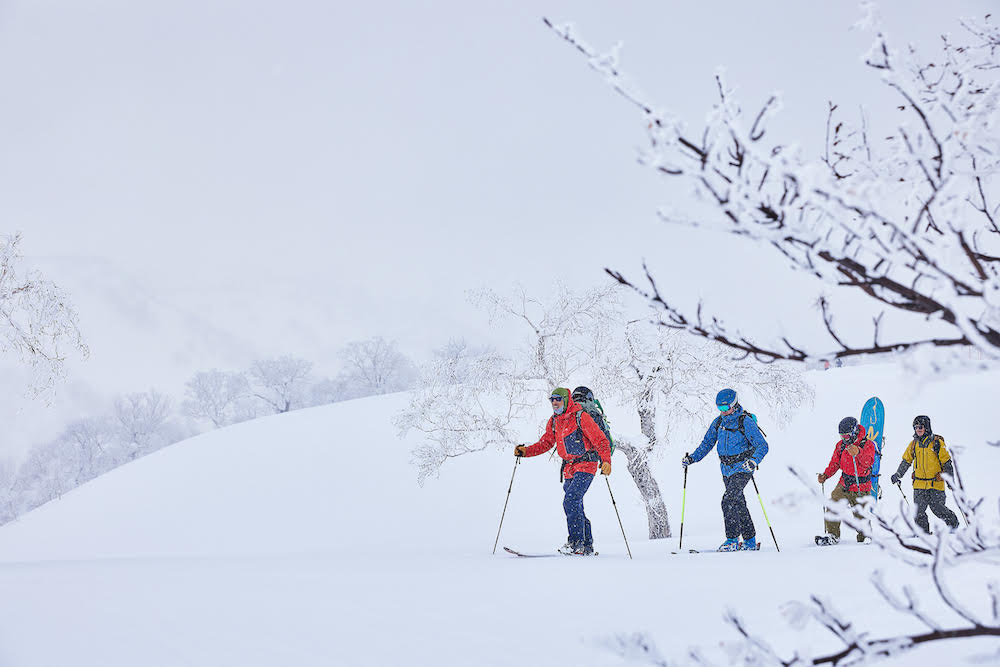 Delivering an Unconventional Hokkaido experience
Known internationally as a powder skiing mecca and being situated on the outer fringes of Niseko between the south of Otaru city and to the west of Sapporo city in Hokkaido, Club Med Kiroro, Hokkaido boasts the finest powder snow in the world produced by the combination of Siberian winds meeting the cold waters of Hokkaido Island and has the most snowfall at 21m annually on average, more than anywhere else in the country.
Located 90-minute drive away from the New Chitose Airport and easily accessible by train to Otaru Chikko Station, the ski-in-ski-out resort offers snow enthusiasts direct access to an untouched ski domain with 23 courses for all levels and pristine off-piste ski slopes, providing avid skiers an unparalleled backcountry exploration across both the Asari and Nagamine mountains. Families too can have a ton of fun in the powdery snow with snowboarding, snowshoe experiences and a majestic snow park. To top it off, delight in a spectacular view of the ocean from the top of the mountains and revel in all that Hokkaido has to offer. This unique experience is nothing but exceptional.
There is no such thing as ordinary at Club Med Kiroro, where after-ski activities here are designed to impress. Expect the unexpected – cheese fondues with a twist, DJ parties on the slopes and not-so-traditional hot cocoa after a day out on the slopes. In the summer, watch as the mountains come alive with lush greenery and get treated to activities within the resort that include panorama gondolas, mountain stream walking, mini-golf, tennis and mountain biking, bringing guests closer to nature. The area is also home to plenty of wineries and fruit orchards, perfect for an explorative summer adventure.
Club Med Kiroro will be home to the finest collection of experiences for the unconventional travel seeker. Take the first step into the lobby and be enchanted by the art-inspired décor that effortlessly combines local culture with an artsy twist. As guests make their way through the resort's main building (also known as the mountain centre) into the next, they can expect the visual spectacle to continue with featured works from Japanese & international artists, sparking creativity and spontaneity. The two resort buildings provide distinct experiences but will seamlessly be integrated into one resort, creating an idyllic space where art meets culture.