Busan, South Korea is hard at work to be the confirmed venue for World Expo 2030. If chosen as host, the city will use the slogan "Transforming the world, navigating toward a better future" to promote achievements in science and technology and other industries, present a new vision for the future, and introduce the diverse attractions of Busan on the international stage.
Several Korean companies and government organisations came together to win the bid to host the World Expo 2030. The Korean government designated the campaign to win the World Expo bid as a national project and has been providing active support for campaign activities at the government level. The global K-Pop group, BTS, was appointed as the official ambassador for World Expo 2030 Busan, and the group held a concert in October in Busan as a part of their promotional activities.
The Busan Tourism Organization is consistently promoting the city at MICE events. Banners and placards are placed around Taejongdae Resort Park and decorative magnets using Busan's mascot "Boogi" are gifted to MICE event participants and key decision makers as part of the organisation's dedicated support of promoting Busan as the host of the World Expo 2030.
During the London Royal Docks Festival, the Korea Tourism Organization set up a PR booth where they distributed brochures and devoted their focus to helping Busan win its bid as a host. Meanwhile, South Korean tech company LG is playing promotional videos supporting Busan's bid to host the World Expo on billboards in New York Times Square and Piccadilly Square in the UK.
There is no doubt that Busan is ready to host the World Expo 2030. Here are some reasons why Busan in South Korea is the perfect venue for the upcoming event.

Excellent MICE infrastructure
Busan has transformed itself into a city specialised for the MICE industry. The city boasts two world-class exhibition & convention centres, 26 unique venues, and over 60,000 hotel rooms across the city.
The "Haevenue" (Haeundae + avenue) is an area in the Haeundae district in Busan that is at the centre of Busan's MICE infrastructure. It is home to BEXCO as well as to several hotels, lodgings, and tourist attractions. It is a place where attendees can gather for business and take a breather and enjoy a post-event holiday.
BEXCO is a massive event space that hosts several large-scale international events for many years. It has two exhibition halls, a 4000-capacity seat auditorium, and 22 conference rooms making it a perfect location for any type of event. Moreover, searching for the ideal MICE venue for your event is easier using Busan Tourism Organisation's platform.
Like the previous Expo, the World Expo 2030 is a huge gathering of nations dedicated to finding solutions to pressing challenges of our time by offering a journey inside a universal theme through engaging and immersive activities. World Expos welcome tens of millions of visitors, allow countries to build extraordinary pavilions and transform the host city for years to come.
Thanks to its efforts to become a city for bleisure, it is recognised as one of the top five most promising convention cities in the world and ranked 5th in Asia and 17th worldwide as a top international conference host.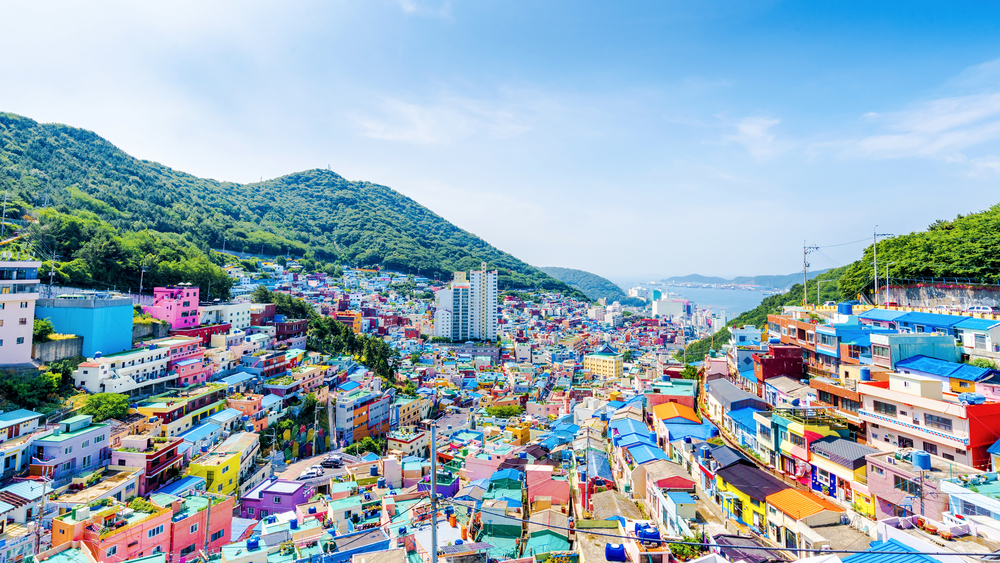 Abundant tourism resources
Busan is a highly-rated tourist destination in South Korea. The city offers a wide variety of tourism experiences as Busan's attractions range from centuries-old Buddhist temples dotting the city's mountains and coastline to pristine beaches with clear waters.
This seaside town has plenty of things to do all year round. Its beautiful beaches are its major draw offering all kinds of water sports and activities. MICE organisers with the help of the tourism board can easily arrange post-event tours with a wide range of tourism products for MICE attendees to create memories to last a lifetime.
Strengthening its tourism did not go unnoticed, it is declared the nation's first "International Tourist City" by the Ministry of Culture, Sports and Tourism in 2020. Busan is also named by Lonely Planet as the Best Tourist Destination in Asia in 2018. New York Times also hailed it as one of the "52 Places to Go in 2017". National Geographic also recognised Busan as The World's Best Travel Destination in 2023.
Transportation hub
Busan is an ideal location for MICE because of its proximity to the Gimhae International Airport, making Busan a real transportation hub. A one-way trip from the Gimhae Airport to downtown Busan takes just under 40 minutes.
Being a seaport town, travellers can also take the ferry from Japan to Korea to experience a pleasant and romantic route by sea.
If travelling from Seoul, riding the train in Korea is the most convenient way of getting around as it allows passengers to have exact plans. There are 3 kinds of trains being used to get to Busan Station, KTX-Sancheon, ITX-Saemaeul and Mugunghwa.
The bus is the most economical option to travel from Seoul to Busan. The Seoul to Busan travel time should take around 4 hours. There are buses running three times an hour, from Seoul Gyeongbu bus terminal to Busan. Tickets can be purchased online or at the bus station.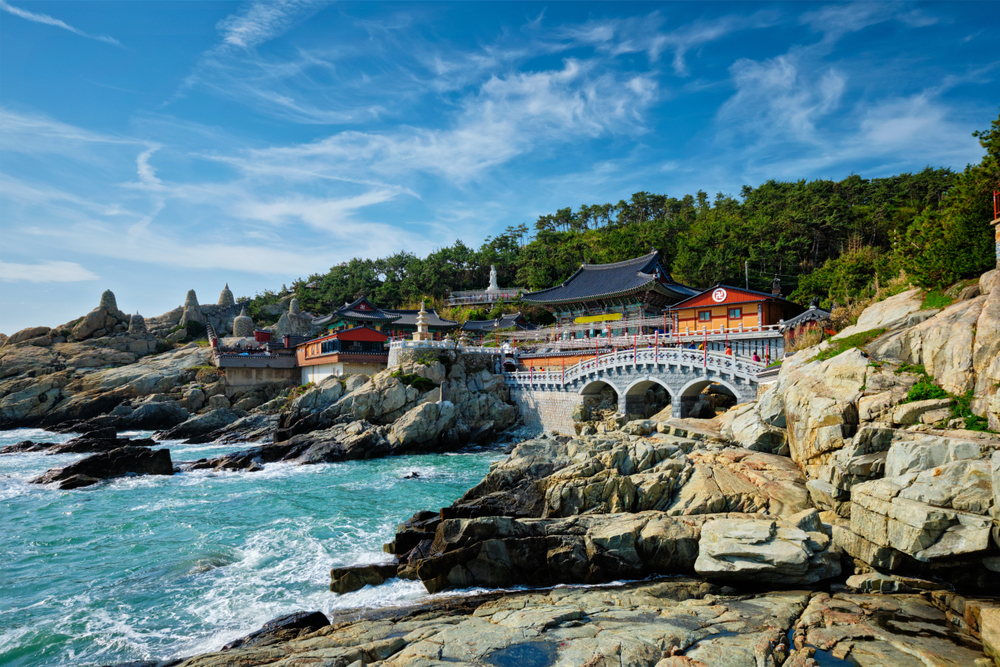 Safe destination
Foreigners find South Korea to be a very safe country. Busan boasts a low crime rate and tourists will find that pubs and bars are usually open till the wee hours of the morning.
Generally, the risk of terrorism in South Korea is considered low. It is also recognised as a safe destination for solo female travellers. Busan was declared an "International Safe City" for two consecutive years from 2018 to 2019.
A MICE Alliance and a vast volunteer network
The Busan MICE Alliance is a MICE partnership between the Busan Metropolitan Government and the Busan Tourism Organization established to promote the MICE industry in Busan. The BMA comprises 237 member companies grouped into 4 divisions: the MICE Specialized Facilities Division (convention centre, hotels, unique venues, etc.), the MICE Planning and Operation Division (PCOs, travel agencies, etc.), the MICE Support Division (transportation, experience, meeting technologies, etc.), and the Organizer Division (UIA International Organization Registration Company, etc.).
The BMA hosts forums and workshops for member companies to lay the foundation for regional MICE growth and joint marketing. It also carries out various joint cooperation projects in Busan and overseas at MICE exhibitions with on-site surveys at international conferences. In addition, Busan has more than 800,000 registered volunteers.
The World Expo 2030 is a massive and important event and Busan, South Korea is hard at work in winning the bid to host it. With all its MICE-ready facilities combined with the dedication of all the stakeholders, the event will be a success!