Dal portfolio di Onesti Group, The London N°1 è il dono perfetto per gli amanti del gin che vogliono degustare la tradizione londinese del distillato di ginepro. Ecco perché regalarlo (o regalarselo).
The London N°1, il regalo di Natale per drink lover
Grande gin internazionale distribuito dal Gruppo Gonzalez Byass, The London N°1 in Italia viene proposto da Onesti Group, per far conoscere al pubblico di estimatori del distillato di ginepro, i valori più tradizionali della sua arte di produzione, risalenti all'Inghilterra del XVIII secolo.
The London N°1 è infatti un Super Premium Gin distillato a Londra, unico per la qualità dei suoi ingredienti, per il metodo di distillazione e per il design della bottiglia. Inoltre, il suo inconfondibile colore, lo rende una vera chicca da mostrare in bottigliera.
Distillato in piccoli lotti, il sapore unico di questo gin è il risultato dell'attenta selezione delle materie prime che ne compongono la ricetta. Si tratta di dodici botaniche provenienti dai cinque continenti:
Angelica
Arancia
Bergamotto
Cassia
Cannella
Coriandolo
Limone
Giglio
Ginepro
Liquirizia
Mandorle
Santoreggia
I loro aromi si esprimono al meglio e diventano ancor più eleganti e raffinati grazie e un processo di tripla distillazione. Ideale per la bevuta liscia, lo si apprezza miscelato in un classico Gin&Tonic, che diventa superlativo con l'aggiunta di una scorza di lime.
Geisha in London, il cocktail delle feste di The London N.1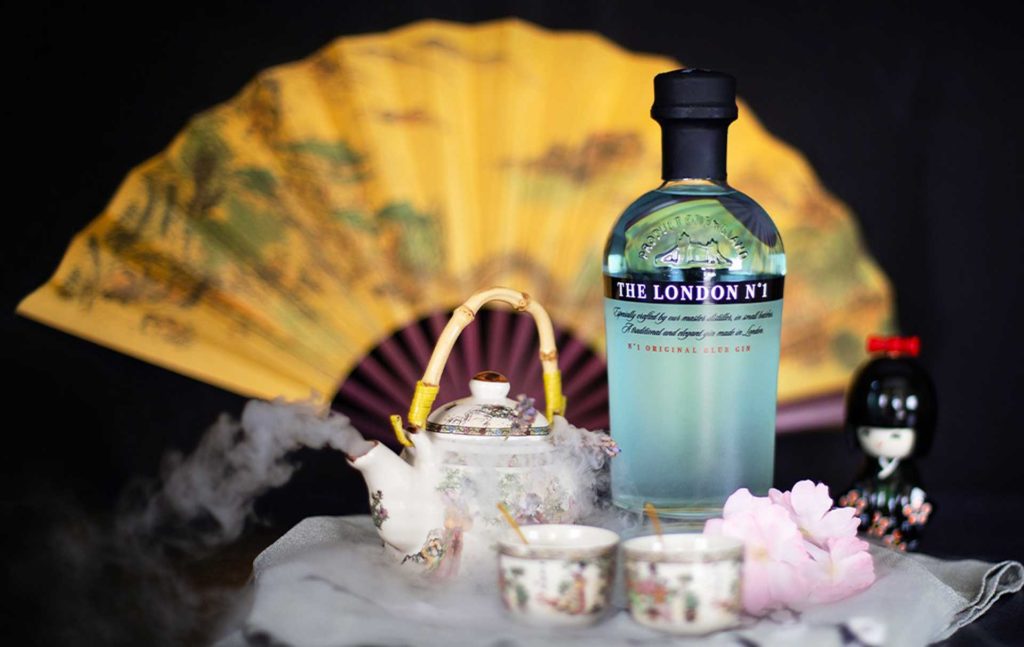 Per chi vuole celebrare il Natale con un ottimo drink, The London N.1 consiglia la ricetta del suo signature Geisha in London. Ecco qui come realizzarlo
Ingredienti
40 ml The London Nº1
50 ml Real Blackcherry
20 cl Yuzu
Crémant de Limoux Bouché Brut
Ghiaccio secco
Mini mela
Procedimento
Inserire tutti gli ingredienti nello shaker, agitare per dieci secondi e versare con un double strain in una teiera riempita di ghiaccio secco.
Garnish
Servire all'interno delle classiche tazzine del tè giapponesi e decorare con una mini mela, per completare la scenografia del drink.