My World, il suo EP di debutto, fu pubblicato a fine 2009 e venne certificato disco di platino negli Stati Uniti. One Time, il suo primo singolo, fu pubblicato a livello mondiale sempre nel 2009 e raggiunse la top ten in Canada e in altri trenta paesi. Bieber divenne il primo artista ad avere sette singoli di debutto nella classifica Billboard Hot 100. Nel 2010 ha pubblicato My World 2.0, il suo primo album in studio. L'album ha debuttato in prima posizione in diversi paesi ed è stato certificato tre volte disco di platino. L'album era stato preceduto dal singolo Baby in collaborazione con Ludacris, che gli ha permesso di vincere il Diamond Award per aver venduto più di 10 milioni di copie. Complessivamente, le sue vendite ammontano a 100 milioni di copie tra singoli e album.
Dopo la pubblicazione del primo album ha avviato il primo tour a livello mondiale, il My World Tour, e ha pubblicato My Worlds Acoustic e Never Say Never: The Remixes; inoltre ha girato il suo primo film concerto Justin Bieber: Never Say Never. Nel 2011 ha pubblicato Under The Mistletoe, il suo secondo album in studio, debuttando in prima posizione nella Billboard Hot 200. Believe, il terzo album in studio, è stato pubblicato nel 2012. Nel 2015, ha pubblicato Purpose, il suo quarto album in studio. Nel 2020, a distanza di 5 anni pubblica Changes, il suo quinto album in studio.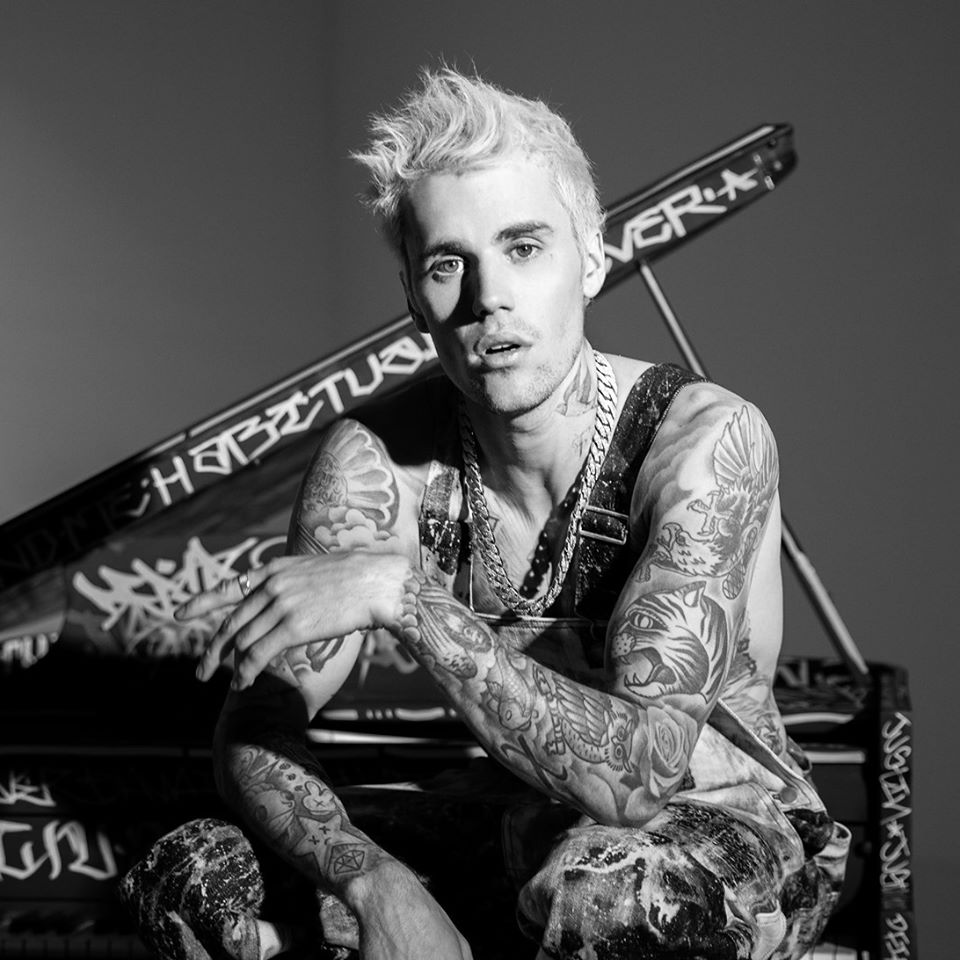 Bieber ha vinto numerosi premi, inclusi gli American Music Awards come "miglior artista dell'anno" nel 2010 e nel 2012. È stato nominato ai Grammy Awards nella categoria "miglior artista emergente" e "miglior artista pop". È una delle celebrità più famose al mondo e nel web, con più di 77 milioni di seguaci su Facebook, 112 milioni su Twitter e con più di 140 milioni su Instagram. E inoltre è l'artista con più iscritti su YouTube,oltre 50 milioni e anche con più visualizzazioni,21 miliardi. È stato elencato tre volte nella lista delle dieci celebrità più potenti da Forbes, nel 2011, 2012 e 2013.
Con un patrimonio di 200 milioni di dollari, è stato l'under 25 più ricco del mondo.