Pakistan government is considering to initiate legal proceedings to declare former prime minister Imran Khan's Pakistan Tehreek-e-Insaf (PTI) party a banned outfit, local media reported.
His remarks came after police claimed to have seized weapons and petrol bombs from the former premier's residence in Lahore
Speaking at a press conference in Lahore, Interior Minister Rana Sanaullah on Saturday said that the legal team of the ruling Pakistan Muslim League-Nawaz (PML-N) was examining the matter. He, however, clarified that the prerogative to officially ban a political party lies with the judiciary.
"Terrorists were hiding in Zaman Park. Weapons, petrol bombs, etc have been recovered from the residence of Imran Khan which is enough evidence to file a case against the PTI for being a militant organisation," Sanaullah was quoted as saying.
On the government's plan to initiate the process to ban Khan's party, the minister said: "Primarily it is a judicial process to declare any party proscribed. However, we will consult our legal team on the issue."
The push to declare Khan's party a "militant organisation" came from Prime Minister Shehbaz Sharif's niece Maryam Nawaz, who is also the senior vice president of the PML-N party.
Pakistan: Terror tag for Imran Khan's PTI?; Govt mulls move to ban Imran's party 
Prime Minister Sharif agreed with the assertion and tweeted, "If anyone had any doubt, Pakistan Tehreek-e-Insaf chairman Imran Niazi's antics of the last few days laid bare his fascist and militant tendencies."
Meanwhile, an Islamabad court delayed the arrest warrant of Khan in the Toshakhana until March 30.
He was allowed to go back after marking attendance outside the Islamabad Judicial Complex on Saturday.
Speaking to the news agency AFP, one of Khan's lawyers said, "The court has cancelled the arrest warrant after marking Imran Khan's attendance. The hearing has been adjourned till March 30."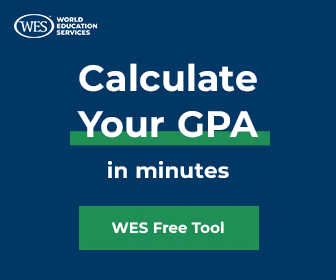 Earlier in the day, the Punjab police launched a surprise search operation at Imran's residence – hours after he left to appear before a local court in Islamabad – and arrested several party workers.
Capital City Police Officer (CCPO) Lahore himself monitored the operation as the police used heavy machinery to break down the gate of PTI chief Imran Khan's residence.
Police were accompanied by water cannons, bulldozers, and a prisoner van. They soon demolished PTI camps in the area with the help of cranes and removed barriers and containers.
(With inputs from agencies)
WATCH WION LIVE HERE