A rights group has recorded more than 600 human rights abuses allegedly committed by overseas Chinese businesses between 2013 and 2020.
A report (pdf) by the Business and Human Rights Resource Centre (BHRRC) profiles 679 allegations of overseas Chinese businesses by sector, region, and issue.
The Aug. 11 report titled "'Going Out' Responsibly: The Human Rights Impact of China's Global Investments," lists a range of human rights concerns including environmental risks, infringing on land rights and loss of livelihoods.
Other alleged abuses covered by the report are inadequate compensation of local residents, along with poor labor payment, workplace safety, and mistreatment of workers.
"As Chinese businesses—particularly energy, construction, and mining and metals companies—continue to venture abroad, civil society and the media have reported an unfortunate increase in social, environmental and human rights violations—particularly in Asia, Africa and Latin America," said the report.
BHRRC said that higher rates of alleged abuse appeared both in countries "with weaker governance" and that rely on Chinese investments.
Burma (also known as Myanmar) holds the highest number of alleged abuses—almost 100 allegations, followed by Peru (60), Ecuador (39), Laos (39), Cambodia (34), and Indonesia (25), according to the report.
In May, Burma's military regime reportedly approved 15 Chinese projects, including a $2.5 billion power plant backed by Chinese companies.
"There is a possibility more projects operated by Chinese companies could be approved by the military junta in the future," the report said, as others steer clear of the country suffering civil strife since the Feb. 1 coup.
Data also shows human rights risks are particularly high in metals and mining industries, making up one-third of all reports, followed by construction and fossil fuel energy industries.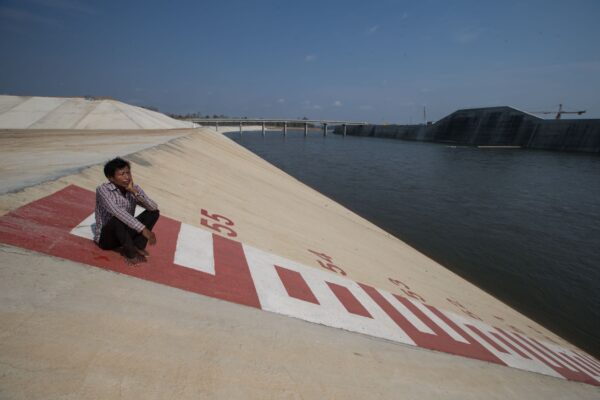 Other rights groups—such as Human Rights Watch (HRW)—have voiced similar concerns.
Earlier this month, HRW reported a China-led joint venture bulldozed ancestral homes in northeastern Cambodia to make way for a Belt and Road Initiative (BRI) dam, despite widespread opposition. About 5,000 villagers were forcibly displaced without fair compensation, the rights group said on Aug. 10.
Authorities told local residents to relocate to higher ground. "[Otherwise,] we are not responsible for any deaths," officials said, according to HRW.
Responses
The BHRRC sought over a hundred company responses during the eight-year period that their report covers. Despite the overall response rate from Asian companies exceeding 50 percent, Chinese companies had a response rate of 24 percent.
Researchers found most of the company responses received were in full Chinese. The report indicated a reluctance of the companies to communicate in English or local languages.
"[This could affect] communities and civil society in host countries who wish to engage with Chinese companies," researchers said.
Half of the responses also avoided directly responding to questions, and companies "often merely" referred to local laws, instead of international standards.
"This is potentially problematic," said the report, explaining that some local regulations are weakly written or enforced.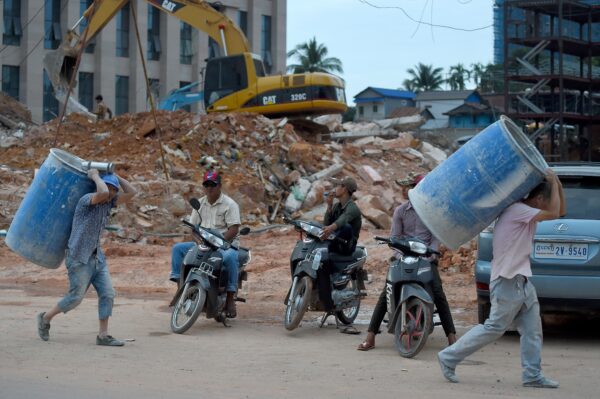 'Going Out Policy'
Beijing introduced a "Going Out Policy" in 1999 to promote overseas Chinese investment and BHRRC said since then "the footprint of Chinese enterprises has expanded considerably."
This policy was further fueled by current leader Xi Jinping launching the multi-trillion-dollar BRI scheme in 2013 to link China with Asia, Europe, and beyond, via a network of ports, railways, and roads.
Critics say China's pursuit in the BRI is to digest industrial overcapacity and labor across the country, also to achieve geopolitical ambitions.
As of Jan. 30, 2021, China claimed to have signed 205 cooperation documents tied  to BRI projects like railways, ports, and highways, with 140 countries and 31 international organizations.

Rita Li is a reporter with The Epoch Times, focusing on China-related topics. She began writing for the Chinese-language edition in 2018.