Matiullah Wesa, a prominent flagbearer of women's right to study in Taliban-ruled Afghanistan, was arrested by country's hardliner administration on Monday in Kabul when he came out of a mosque. 
Wesa is the founder-president of Pen Path, a non-profit which with its extensive pan-Afghanistan network of volunteers, continues to provide education to young Afghans including country's women who have been barred from attending high schools and universities by Taliban.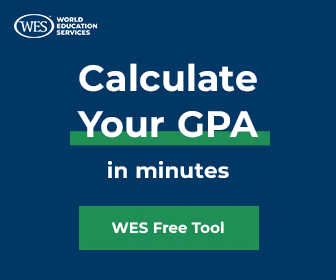 Wesa has been advocating for girls' right to study by establishing public outreach campaigns among ordinary Afghans since several years, and often received threats from Taliban. The PenPath network that he founded, help set up local classrooms, find teachers and distribute books and stationery deep into Afghan hinterland. 
Penpath mobile school and library through plasma screen
Is teaching children from villages
Encourages young people to read books
Delivers a message about importance of education to locals
Teaches girls at home
Everyday many young people and children benefit from the mobile… pic.twitter.com/1v2h2JhzB3

— Matiullah Wesa مطيع الله ويسا (@matiullahwesa) June 21, 2022
WION tried to reach Matiullah's family members on evolving sequence of developments related to women's rights activist's arrest this morning. The story will be updated if and when they respond. 
Meanwhile, in a video shared on Twitter, Attaullah Wesa, Matiullah's brother, said that their home is "under seige since 10 AM (5:30 AM, GMT)."
It was revealed that Matiullah was taken in by Taliban hardliners, along with two of his brothers: Samiullah and Wali Mohammad. "They used abusive language for us and ladies at home; for my mother. They took all mobile phones from home by force," Ataullah Wesa said in a video shared on Twitter in Pashto. 
"They are now searching for me," Atuallah said, adding, that he has fled to a safer place and that he is sharing the message to the outside world.
"This is a barbaric act. This is not governance," Ataullah said of Taliban.
"We are people of pen and working towards education in our country. Even if they kill us we will not divert from our goal and path," Ataullah vowed. 
ALSO WATCH | Afghan women speak to WION from the ground: 'We want our freedoms back' | WION Originals
Women's rights have deteriorated since Taliban stormed into power in Afghanistan in August 2021. The Taliban have banned women from attending high schools and universities. The restrictions have continued despite international condemnation and protests by ordinary women.
WATCH WION LIVE HERE
You can now write for wionews.com and be a part of the community. Share your stories and opinions with us here.