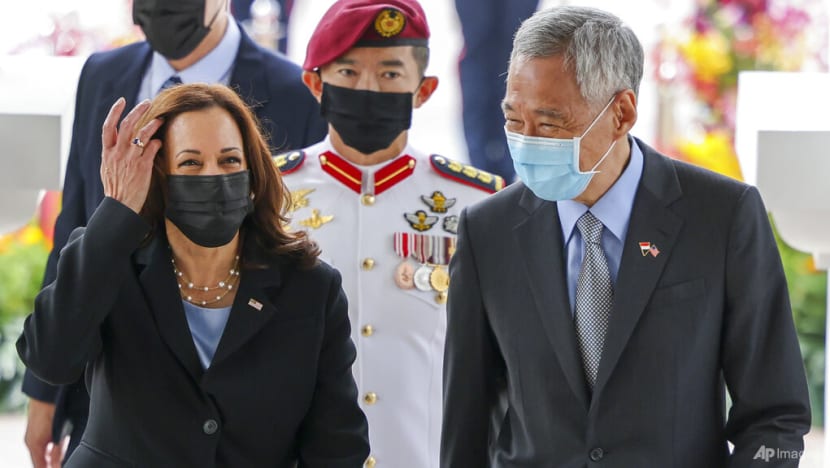 SINGAPORE: Prime Minister Lee Hsien Loong and US Vice President Kamala Harris will hold a joint press conference on Monday (Aug 23) after meeting for talks in the morning.
Among the issues set to be discussed during her official three-day visit are climate change and the handling of the COVID-19 pandemic.
Ms Harris arrived on Sunday morning, marking the start of her first official visit to Asia, which will also include a trip to Vietnam.
Watch live coverage of the press conference here:
 
This browser is no longer supported
We know it's a hassle to switch browsers but we want your experience with CNA to be fast, secure and the best it can possibly be.
To continue, upgrade to a supported browser or, for the finest experience, download the mobile app.
Upgraded but still having issues? Contact us