Orchard Road isn't short of hotels; in fact, there's almost one on every block, and big names such as Hilton, Marriott, and Voco all reside on the famous shopping street. However, if you wanted a stylish sanctuary on the busy street that's also big on hospitality, you won't go wrong at the Pullman Singapore Orchard.
Having only officially opened early march this year, Pullman Singapore Orchard is brand spankin' new, which is already a perk in itself considering the other establishments in the vicinity have been around for much longer. And like all Pullman Hotels, this one is right on the money as the "ultimate playground for today's new entrepreneurs". 
Whether you're planning a stay from abroad, or simply looking for an escape (read: staycation) without being too far from your favourite shopping malls, here's what you can expect from a night at this establishment. 
Review: Pullman Singapore Orchard, Singapore's first Pullman Hotels and Resorts property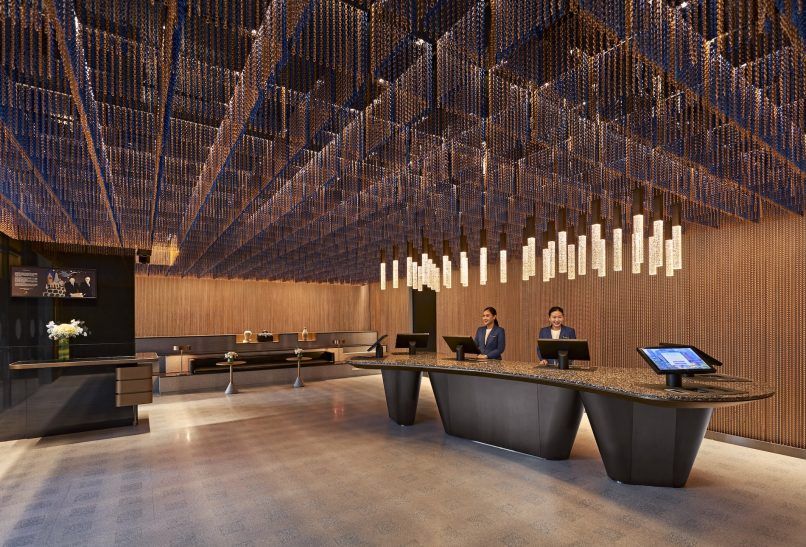 Pullman Singapore Orchard is located right smack in the middle of Singapore's famous retail paradise – quite literally. Sandwiched between Orchard Road and Somerset MRT stations, you'll find that getting to and from here is extremely convenient. It's also next to Paragon Shopping Centre, which houses some of the most coveted brands today like Miu Miu, Balenciaga, and Off-White. Across the road, you'll find Ngee Ann City, Wisma Atria, and ION Orchard to also be just within walking distance. 
Besides, at its ground floor just around the corner sits Adidas' and Apple's Singapore flagship stores, so you're in good hands if you ever suddenly required new athletic wear or an iPhone charger.
Because of its location, it was only fitting that the hotel was inspired by art and fashion. Instead of walking to formal check-in desks, you'll find that the process here is a lot more casual, with a single desk in the middle of the lobby that houses several screens for quick check in. If you're intimidated by tech, there are also very friendly staff there who will guide you through it. The process is quick and effortless, but we recommend you stop to take in the attention to detail here, from the adorable bulldog that stands guard at the entrance, to the chain finishing that embellish the space.
If you prefer to skip the traditional check in process, you can also check in via the hotel's mobile app, which will then present you with a digital room key.
Rooms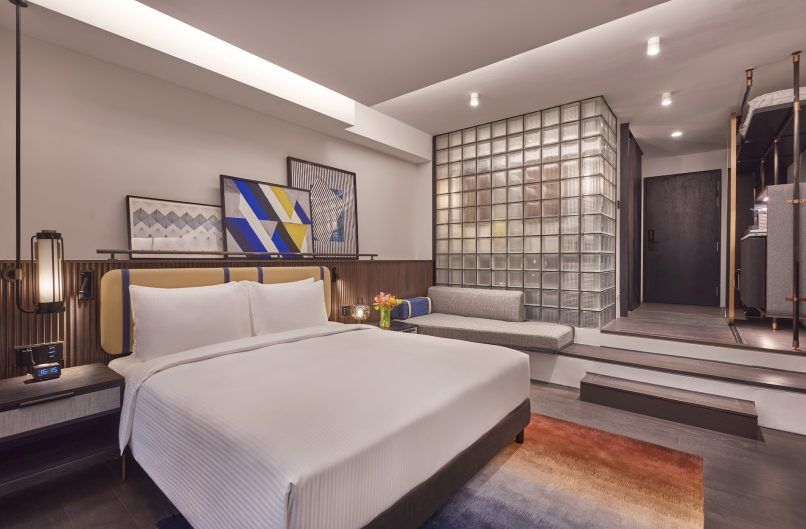 The property has 326 rooms and suites in nine configurations, each with a fully automated system that allows you to customise your ambience accordingly, from the lighting to the temperature. The rooms are modern and definitely stylish – seeing as fashion is a major inspiration – with pops of colour that liven up the otherwise neutral palette. Leather accents and sleek bedside lamps, as well as industrial-chic touches, add a little edginess to the room.
All the creature comforts befitting a luxury hotel are provided in the Club Residence Room. The massive smart TV has a screen casting option which will allow you to stream your favourite movies and series from your phone, while the massive bathroom features his and hers sinks with mid-modern century-inspired touches. There's even space for a cosy seating area with a table should you need to catch up on work. The floor-to-ceiling window also allows for plenty of light to fill the room during the day.
Food & Drinks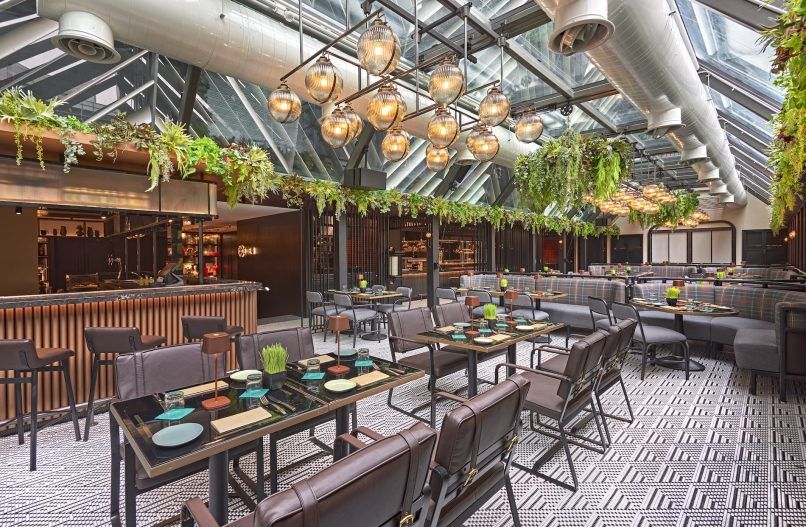 There's lots to eat around Orchard Road, but if you don't want to travel far, you'll be happy to know that there are decent dining options within. A walk through the nightclub-esque tunnel will bring you to the hotel's buzzy F&B establishments. Eden Restaurant, for example, is a beautiful glasshouse restaurant that's swathed by lush greenery and serves mod-Asian cuisine.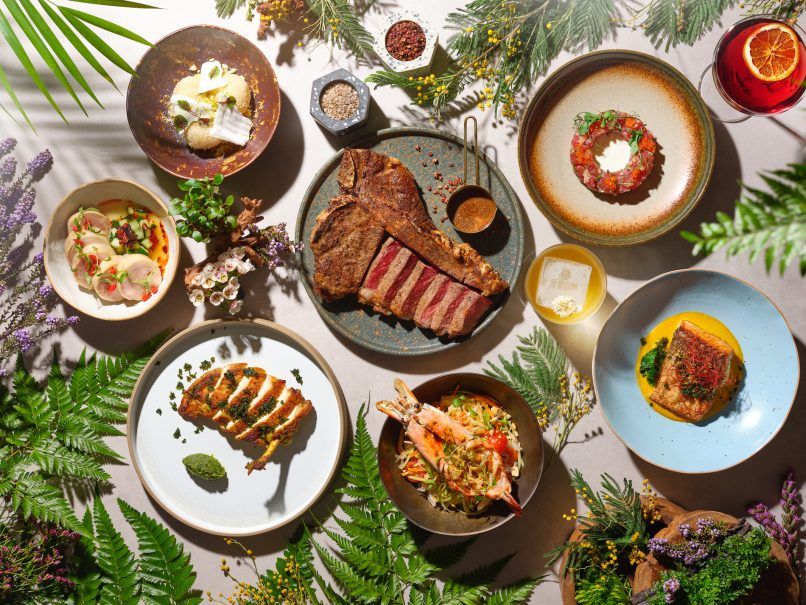 Hits here include the golden brown Eden Crab Cakes that's been fried to perfection and served with chilli lime aioli, as well as the Satay Lamb Rack – a heartier take on the local classic that's served with a homemade peanut sauce. Other popular dishes here include The Salmon Spicy Coconut (the restaurant's rendition of fish curry), and Szechuan T-Bone, which is seasoned with numbing Szechuan peppercorns for a satisfying kick. Desserts here are also Asian-inspired, and while the White Sesame Hokkaido Milk Puff didn't quite work for us, we'd happily order the Lemongrass & Ginger Jelly and Coconut Pandan Tart again.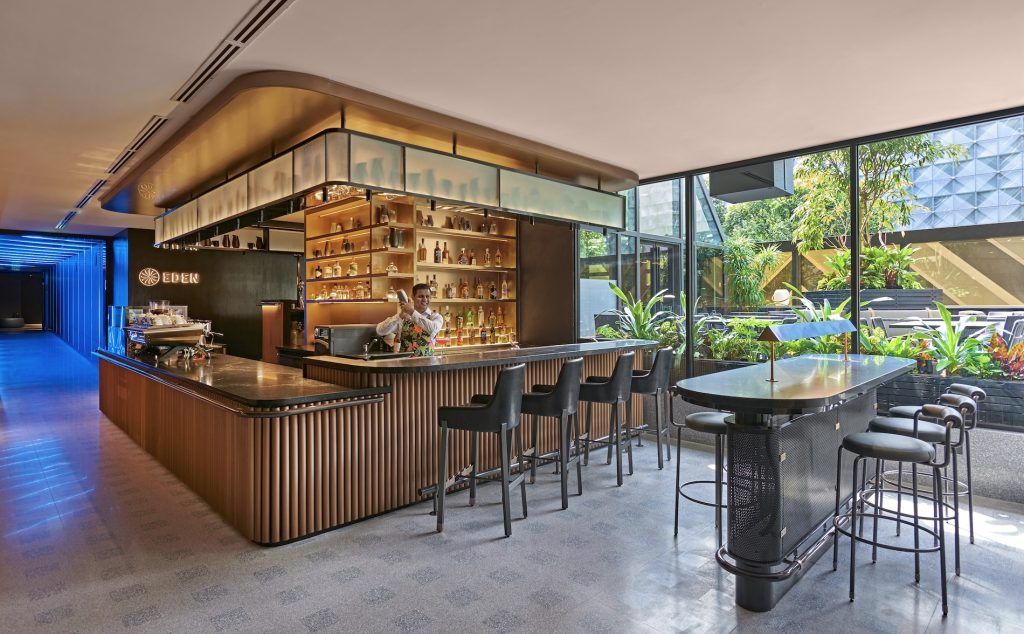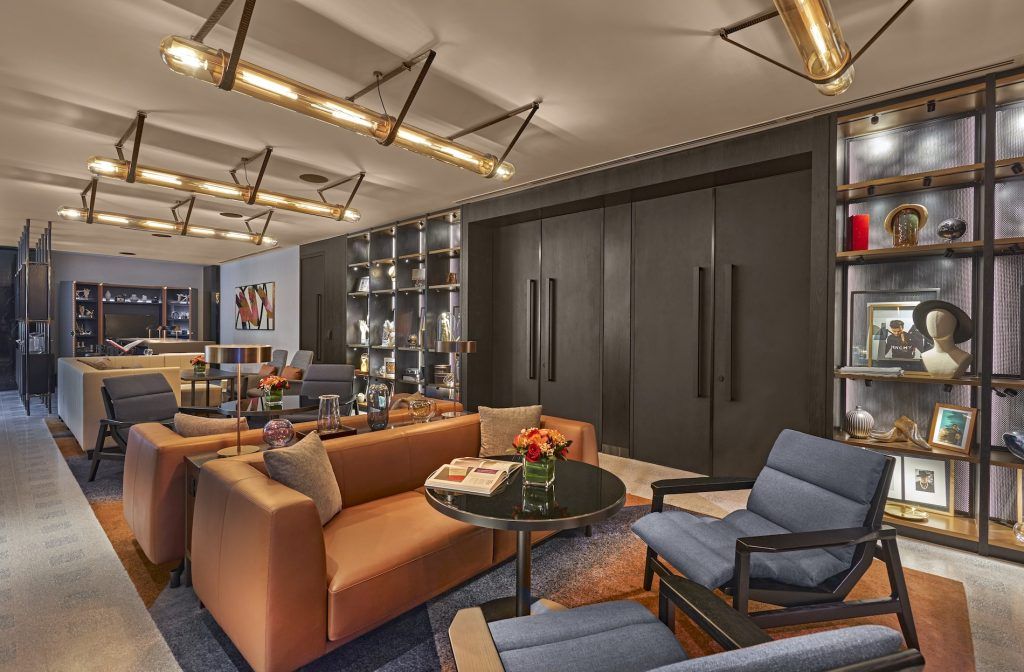 You'll want to continue the night at the Atelier Lounge. The curated lifestyle space is equal parts homely and fashionable, with a collection of curiosities that breathes life into the space. The cocktail programme here and at Eden Restaurant have been designed in partnership with Orientalist Spirits, using the brand's gin, vodka, rum, and whisky to create drinks you'll keep coming back for. Coffee from Common Man Coffee Roasters, as well as locally produced craft beer from Brewlander are also available.
Amenities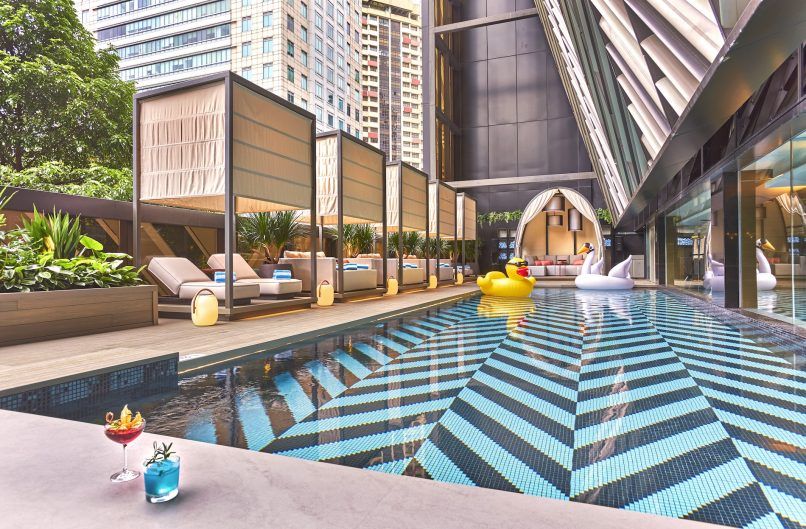 There's more to see and do than meets the eye here. For one, there's the P.S.O. Beach Club, which is the perfect spot to relax at after a shopping spree. Sitting conveniently next to the restaurant and bar, the space offers cozy cabanas, sun beds, an outdoor pool, and most importantly, a swim-up pool bar. There's also a fitness centre for gym buffs.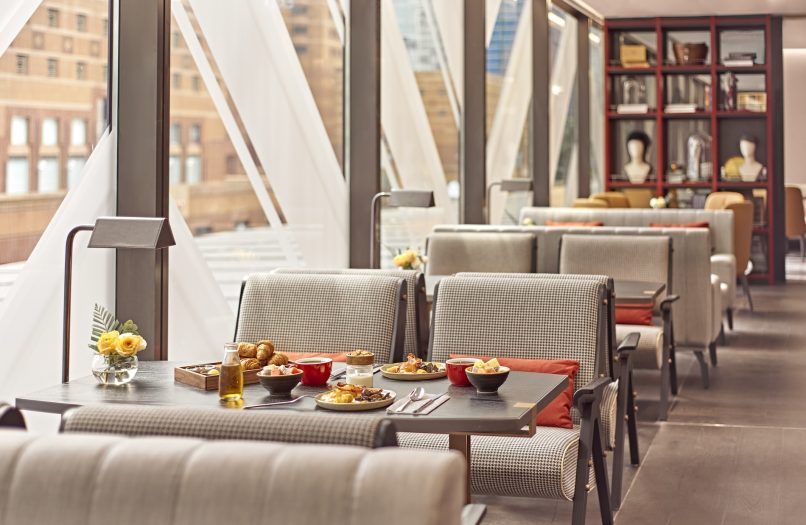 One of the biggest highlights for us, however, was the Archive Club, a multi-purpose Executive Lounge that's been designed for work or simply hanging out with friends. Available only to guests of the 18 Club Residence Rooms, the exclusive area offers complimentary drinks and light bites for the afternoon, with booths that also allow you to work quietly away from the buzz.
Verdict
Pullman Singapore Orchard might not be as massive an establishment as the other hotels in the area, but that's probably a good thing because there's more freedom to be cool, vibrant, and personal. Service is impeccable here as is the hotel's cleanliness, dining options, and interior design, so you're in good hands from the moment you check in, to when it comes time to leave.