Three British men have been detained by the Taliban in Afghanistan, reports said adding that the UK government is in the process of carrying out the negotiations and ensuring their safety. 
The incident came to light when a UK non-profit group the Presidium Network tweeted about the situation and said negotiations are ongoing and the non-profit is helping relatives of the detained men.  
Scott Richards of the Presidium Network told Sky News, "We believe they are in good health and being well treated. We have no reason to believe they've been subject to any negative treatment such as torture and we're told that they are as good as can be expected in such circumstances."
According to media reports, a 53-year-old charity medic Kevin Cornwell, an unnamed manager of a hotel for aid workers, and YouTube star Miles Routledge, who visits 'most dangerous places on Earth for fun' were among the three UK nationals being held in Kabul. Reports suggest that two of these men were held by Taliban in January and are in detention since then. No clarity has yet been ascertained about the third man and no information on how long has he been detained for is clear as of now.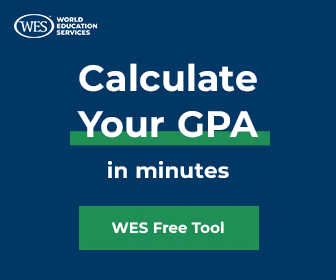 Meanwhile, UK's foreign ministry in a statement said, "We are working hard to secure consular contact with British nationals detained in Afghanistan and we are supporting their families." 
Britain's interior minister Suella Braverman on Sunday confirmed that the UK government is "in negotiations" with the Taliban for the safety of the three men. 
This is not the isolated incident when Taliban has held British nationals. In a similar incident last year, Taliban held a veteran television cameraman and four other British nationals for six months.
Watch | WION Exclusive: Indian Actor Dia Mirza speaks to WION on playing Geetanjali in 'Bheed'
However, later they were freed. Afghanistan government spokesman Zabihullah Mujahid had accused the five Britons of "carrying out activities against the country's laws and traditions of the people of Afghanistan".
"After consecutive meetings between the IEA (Islamic Emirate of Afghanistan) and Britain, the said persons were released… and handed over to their home country," he said adding, "They promised to abide by the laws of Afghanistan, its traditions and culture of the people and not to violate them again." 
But the UK foreign ministry at the time maintained that the five detained individuals "had no role in the UK government's work in Afghanistan and travelled to Afghanistan against the UK government's travel advice."
This is second such instance of detention in this week by Taliban. WION earlier reported that Matiullah Wesa, a well-known advocate for women's education rights in Taliban-run Afghanistan was detained by the nation's hardliner government on Monday in Kabul as he left a mosque. Wesa is the founder and president of Pen Path, a nonprofit organisation that continues to educate young Afghans including women.  
WATCH WION LIVE HERE
You can now write for wionews.com and be a part of the community. Share your stories and opinions with us here.