U.S. forces patrol near the countryside of Rumaylan (Rmeilan) in Syria's northeastern Hasakeh province near the Turkish border, on December 2, 2022. Roughly 900 U.S. troops are deployed to the country as part of the mission to defeat ISIS. (Delil Souleiman/AFP)
Two service members have returned to duty and five others are in stable condition after injuries following strikes on bases housing U.S. troops in Syria on March 23 and 24, Pentagon spokesman Air Force Brig. Gen. Pat Ryder told reporters during a briefing Thursday.
Along with a U.S. contractor killed, a total of 13 personnel were injured in those attacks, Ryder added – seven whose injuries required immediate medical attention and six more who have been diagnosed with traumatic brain injury in subsequent days.
"As standard procedure, all personnel in the vicinity of a blast are screened for traumatic brain injuries," he said, and screenings are ongoing.
Six troops were treated for injuries immediately, one of which was flown to Landstuhl Regional Medical Center in Germany and another for treatment in neighboring Iraq, and four were subsequently diagnosed with traumatic brain injury following a March 23 attack at a base in northeastern Hasakah province.
The U.S. launched retaliatory strikes that day against facilities used by the Iranian Revolutionary Guard Corps' Quds Force. Eight militants are believed to have died in those attacks, Ryder said.
"These precision strikes were taken to protect and defend U.S. personnel," he said, adding that the U.S. will continue to take action against Iran-backed militant groups, "including the IRGC," the Iranian guard corps.
The day after the suicide drone attack, Mission Support Site Green Village came under attack, Ryder said, causing one immediate casualty and two subsequent brain injury diagnoses.
RELATED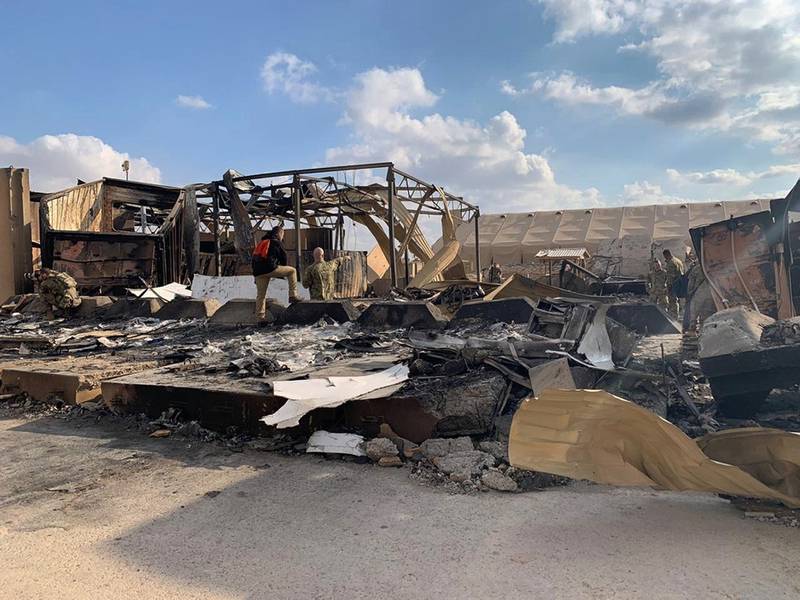 U.S. troops in Iraq and Syria have come under multiple attacks from groups funded by Iran in recent years. In early 2020, more than 100 U.S. troops were diagnosed with brain injury following an attack on Al Asad Air Base in Iraq.
"Again, we do not seek conflict with Iran, but we will always protect our people," Ryder said.
Meghann Myers is the Pentagon bureau chief at Military Times. She covers operations, policy, personnel, leadership and other issues affecting service members.