Pakistan security forces are pulling out all the stops to protect former prime minister Imran Khan during his court appearances. As per a Twitter video posted by Khan's Pakistan Tehreek-e-Insaf (PTI) party, the forces are going to the extent of covering his entire head with what appeared to be a black bucket, presumably some kind of bullet-proof helmet. The extra caution stems from the PTI chairperson's claims that there could be another attempt on his life.
In the video, Imran Khan could be seen walking slowly towards the Lahore-based anti-terrorism court's entrance, surrounded by commandos carrying black bullet-resistant shields.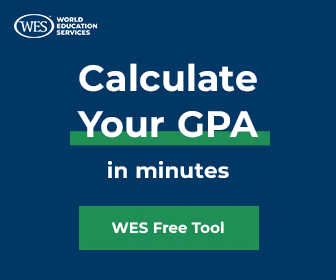 The black headgear Khan is wearing seems to be acting like a blinder; among his protection detail are two men guiding the 76-year-old cricketer-turned-politician. At one point Khan's seeing-eye men could be seen steering him through the gap between stone barricades. 
Here's the video:
On Twitter, the PTI party's video has already garnered close to 264,000 views and has been retweeted 3,280 times.Imran Khan's 'black bucket' has made him the butt of many jokes, with netizens asking if this was "in Imran Khan's bucket list?." 
Was this in Imran Khan's bucket list?

— bhatnaturally  🇮🇳 (@bhatnaturally) April 4, 2023
While many were quick to ask if this is how Pakistan, a nuclear power nation provides security to its leaders, others had a satirical take and compared Khan to Marshmello, an American DJ, who for years kept his identity a secret and is known for his iconic mask resembling a Marshmallow with eyes and a smile.
Marshmello who? 😂😂😂😂😂😂😂

— Muhammad Sarmad Khan (@sarmad_khan1997) April 4, 2023
One user joked that Khan was taking with him the container after consuming "South Indian bucket biryani," and another dubbed him "The Bucket Man."
After eating South Indian bucket biryani. Imran khan taking it's own empty bucket.

— senjitama (@senjitama) April 4, 2023
Yet another user posts a screengrab from an old Kareena Kapoor Khan, Akshaye Khanna's movie 'Hulchul', where the characters use big cooking utensils to hide their faces and sneak into a wedding.
😂
"Imran Khan, former Pakistan PM, was taken to court in Lahore with a bucket on his head for security. The bucket was meant to protect him from potential harm". #ImranKhan #Pakistan
(first time I see bulletproof bucket 😂😂) pic.twitter.com/32aUEQx6Gb

— yogesh koundel (@bencher_middle) April 4, 2023
Here are some of the most hilarious reactions to Imran Khan's bucket helmet:
🤣🤣🤣🤣🤣🤣ALLAH muafai ….jab mout ka farishta aanaa hai tou yeah security ka pata nahi chaley ga kidhar gai . Jo raat qabar mein hai woh kon taal sakta hai . Ees cartoon ko kon politics mein laayaa thaa🤣🤣🤣🤣

— 🇵🇰 (@Naureenz1) April 4, 2023
Translation: Security is important but this black box on face? We know you are brave but you also do politics so drop this garbage black box.. It's just unnecessary embarrassment and nothing.
Isko ap leader kehtey hein? Iss banday ko sirf apni jaan ki fikr hai, baki sub jayein bharr mein 🤦🏻‍♀️🤦🏻‍♀️

— Ayesha Saeed (@Ayesha2Saeed) April 4, 2023
U are making a joke of ur leader in these scenarios …

— Farrukh (@FarrukhShafiq11) April 4, 2023
This is how they provide security in Pakistan as former Pаkistаn PM Imran Khan was brought in Anti-terrorism Court in Lahore. pic.twitter.com/cQDw28iHPI

— Hasna Zaroori Hai 🇮🇳 (@HasnaZarooriHai) April 4, 2023
Hhhhhaaaaaa
جب اللہ ذلیل کرنےپے آٸے تو ایسے ہی کرتا ہے

— P®ince (@rafaqat_yaar1) April 4, 2023
Isn't there a better way to protect him? It does not go with his personality. There should be some wearable shield instead of this head cover.

— Aymen Tarar (@aymentarar) April 4, 2023
What a day for Imran Khan. He had a bucket and horns put on his head.

— Shahab (@HashUrTag) April 4, 2023
See how Pakistan Army is providing security to former Prime Minister Imran Khan. They literally put bucket on his head for head protection. And Pakistan wants to host Asia Cup 2023 🤣😂😂😭pic.twitter.com/80gNHDUyVw

— Sir BoiesX 🕯 (@BoiesX45) April 4, 2023