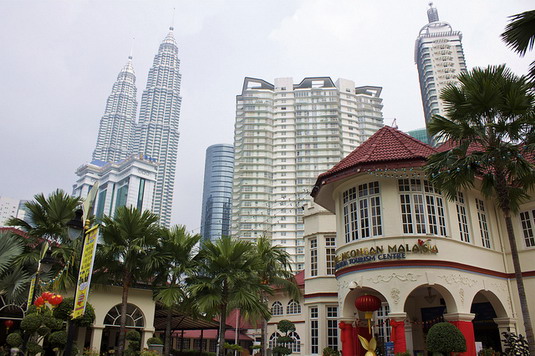 I usually visit Kuala Lumpur, Malaysia at least four to five times a year and, during these many visits, I have done some really fun things.
If you too will be visiting the city soon, I recommend these 10 fun things to do in Kuala Lumpur before you do anything else.
10. Go Shopping in Kuala Lumpur – One of the most fun things to do in Kuala Lumpur is to take advantage of the cheap shopping that's available almost everywhere in the city.
One of the best places to shop is on Jalan Petaling Street in Chinatown. Here there is a daily market that sells food, clothing, bags, shoes, DVDs, CDs, jewelry, gifts and much more.
Prices are low and, if you can bargain well, you can get a very good deal.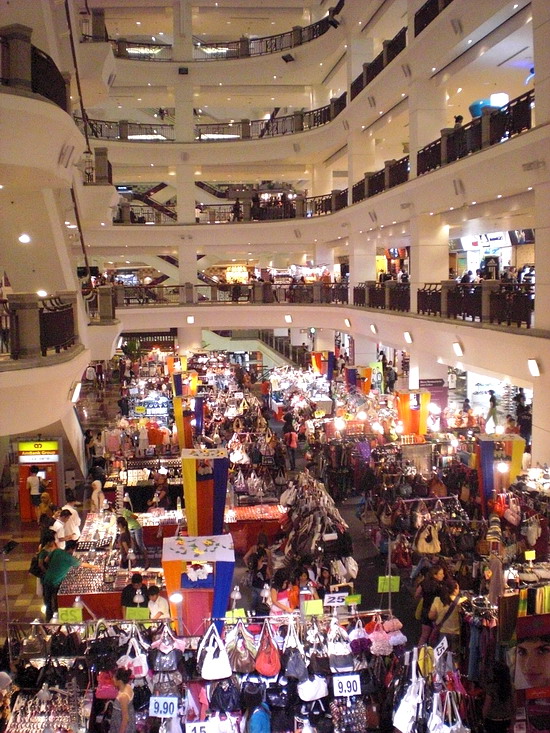 Also, don't forget to check out some of the city's superb shopping malls, including the luxurious Suria KLCC. This is the enormous mall underneath the Petronas Towers. It's high-end and exclusive but, surprisingly, they do often have very good sales with 30-70% off. Suria KLCC also has an excellent supermarket selling Malaysian and Western food.
Another superb mall is Bukit Bintang and Sungei Wang Plaza – technically two malls together, this 'mall' is enormous and sells just about everything at dirt cheap prices. It's a great place to buy cheap t shirts, jeans, shoes, magazines, electronics, make up, CDs and DVDS and more.
Just around the corner from that, you will also find Berjaya Times Square, one of the largest malls I've ever been in and with some of the cheapest stores in the city.
9. Eat Something in Kuala Lumpur – Besides, Bangkok, Kuala Lumpur is just about my favorite Asian city for food so eating is on my list of fun things to do in Kuala Lumpur.
In Kuala Lumpur, you can find Chinese, Malay, and Indian food (the three most populous cultures in KL), along with excellent Western food. Check out the food courts at the Suria KLCC mall for inexpensive but delicious Chinese, Malay, Indian, Thai, Burmese, Italian and more.
Also, especially in the evenings, street stalls and street food courts will pop up everywhere. The food is cheap and always delicious and, of course, safe and clean to eat. In fact, you're unlikely to be disappointed with food in Kuala Lumpur as there really is something to suit everyone's taste.
8. Hang Out in a Coffee Shop or Café – One of the most fun things to do in Kuala Lumpur is to buy a coffee or tea drink and hang out in a coffee shop or café and people watch. KL has Western-based coffee shops like Starbucks, my favorite the Coffee Bean and Tea Leaf, Asian-based The Dome, San Francisco Coffee or DeliFrance.
When I'm in KL, I love getting up in the morning and heading to one of the cafes at Suria KLCC mall. You can eat breakfast at a café inside, read the newspaper and relax. In the afternoon, you can visit one of the cafes that are located around the outdoor park – a great place to people watch.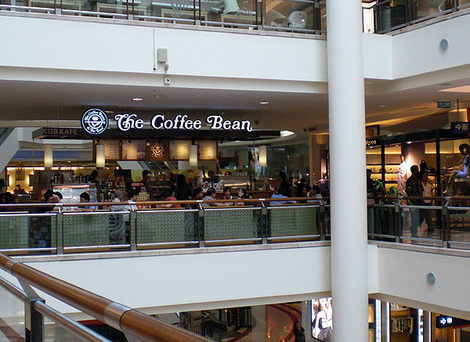 7. Travel Around Kuala Lumpur by Train or Sky Train – Kuala Lumpur has an excellent train system. You can take a regular train, an express bullet train to the airport, or a sky train around half of the city. Traveling by train is cheap and easy, and you can get just about anywhere on them.
The sky train, or monorail as they call it in KL, especially has a wonderful view of a lot of the city, so it's incredibly fun to travel by. Just go to KL Sentral station and all of the trains (and monorail) are easily accessible from here.
KL Sentral also has an excellent customer service desk if you need help on finding the correct train.
6. Visit Chinatown in Kuala Lumpur – Don't miss visiting Chinatown, as it is fun to just walk around, both during the day and the evening, as there are street stalls everywhere, interesting old-fashioned tea and coffee houses, Chinese herbal remedies shops, markets, gold shops and tons more. It's also easy to get to as right next to the Pasar Seni monorail station.
5. Visit the Museums in Kuala Lumpur – Another of my ten most fun things to do in Kuala Lumpur is to visit one of the city's many museums.
The National Museum is interesting as it features exhibits and dioramas on Malay history, Chinese culture, vintage automobiles, flora and fauna and more.
The National Art Gallery is also excellent, especially for its fascinating architecture. There are more than 2,500 pieces of art, from both Malaysian and international artists and they even have workshops too.
Also visit the Royal Selangor Visitors Center, where you can see them making the famous Royal Selangor pewter. On my visit, I was so taken by the beauty of the pieces; I couldn't stop myself from buying one.
4. Visit the National Mosque – As Malaysia is a Muslim country, of course, there are many mosques. The National Mosque is one of the most beautiful buildings in Kuala Lumpur and should be a must-see on anyone's travel itinerary. The architecture is gorgeous, and the inside of the mosque is so quiet and peaceful.
You do not have to be Muslim to visit just make sure you dress appropriately (women should have their hair covered), and remember take off your shoes before you enter.
3. Visit Agong's Palace – Agong's Palace or Istana Negara is the residence of the Malaysian King, who is called the Agong. The interesting thing about the Malaysian King is he actually changes every few years and is chosen from one of several prominent Malaysian families.
The Agong's Palace is phenomenal. It has an enormous garden, tennis courts, a swimming pool, and you can even watch the Changing of the Guards ceremony just like at Buckingham Palace in London.
2. Go up KL Tower – I'm a sucker for high buildings so I love KL Tower. It's a thin tower with a bulbous structure on top of it and is the world's fifth tallest structure. You can climb Bukit Nanas to get to the tower, and then take the elevator to the observation deck, where you can look out across the city either with your eyes alone or using the available telescopes.
KL Tower was the first pit stop on the Amazing Race Asia, so it's become even more popular in recent years.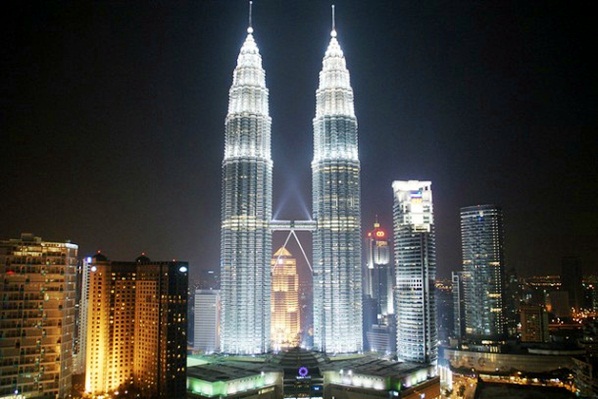 1. Go Up the Petronas Towers – The famous Petronas Towers used to be the largest structure in the world. You can go up to the bridge halfway up the towers to check out the view, which is truly spectacular.
Tickets are currently running US $19 for adults and $12 for children, so it is definitely pricy, and you will need to go to the Petronas Towers office (in the basement of Suria KLCC mall) early in the morning to reserve the tickets.
It is first come first served, and when they are gone, they are gone.
Kuala Lumpur, Malaysia is my second favorite city in Asia, after Bangkok. There are so many fun things to do in Kuala Lumpur, but these are my top ten. Try them all and see if you agree.