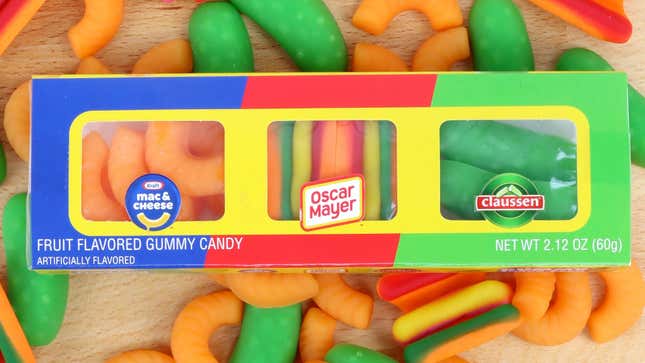 Leading up to the month of April, it can be difficult to temper one's excitement (or maybe disgust) when food and beverage brands make announcements about flashy new products hitting the market. Are they an April Fools' prank, or are they real? We've tried to do that homework for you.
Here are all the snacks and drinks to get excited about this April, because they actually will be making their way to grocery store shelves and chain restaurant menus this month. We can't promise they're all going to be winners, but they certainly sound good, and they're all definitely real products. At least the joke here is not on you.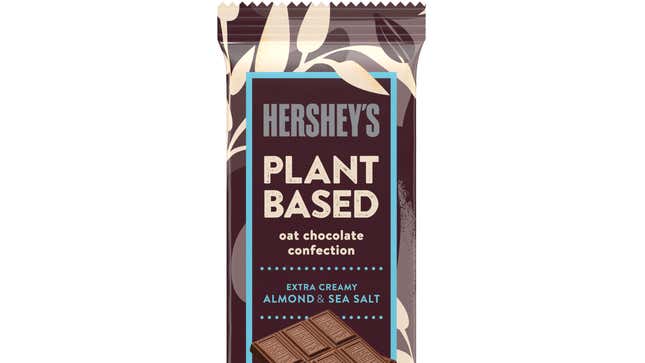 In March, The Hershey Company released its Reese's Plant Based Peanut Butter Cups, made with oat chocolate rather than milk. Now, its counterpart, Hershey's Plant Based Extra Creamy with Almonds and Sea Salt, will arrive at retail locations nationwide in April. In our taste test of the Reese's product, we found that the vegan peanut butter cups were a bit on the rigid side, but that might actually work in a chocolate bar's favor. Plus, the additions of almonds and sea salt might lend the oat chocolate a more complex and pleasing flavor. Fingers crossed.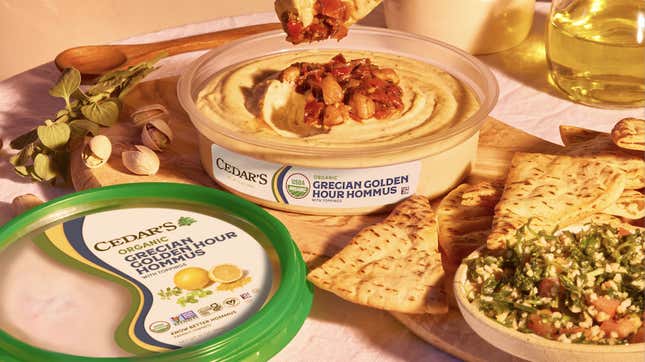 On April 1, Cedar's is adding Grecian Golden Hour Hommus to its lineup at Sprouts and Whole Foods. The reason this product has us excited is that it sounds somewhat more complex than other offerings from Cedar's, with a lemon and oregano base topped with a mixture of chickpeas, herbs and red pepper. A burst of lemon and herbs sounds like a promising destination for our chips this spring.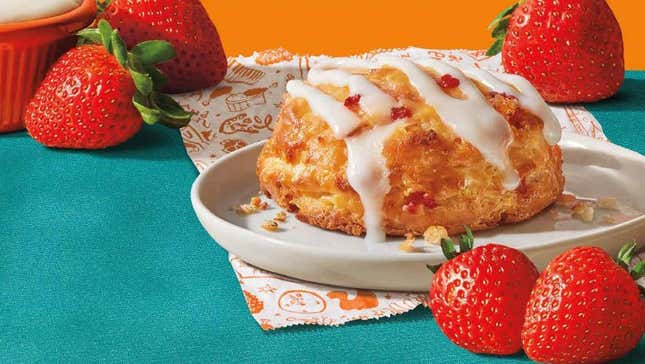 Popeyes new Strawberry Biscuit takes the brand's traditional and beloved buttery biscuit, fills it with fruity strawberry bits, and tops it with a creamy icing. The dessert is available at Popeyes for $1.79 individually, or you can get them in orders of two ($2.99) or four ($5.39). They're available for a limited time at Popeyes locations nationwide.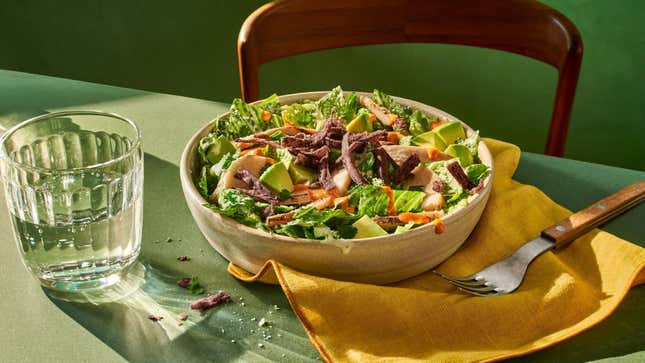 Panera's springtime debut is a twofer. Two fresh salads will be hitting the Panera menu in April, one old and one new. The brand-new Southwest Caesar Salad with Chicken and the returning Strawberry Poppyseed Salad will both be available nationwide starting April 5. The Southwest Caesar features romaine tossed in Caesar dressing, plus blue corn tortilla strips, grilled chicken breast, chunks of avocado, grated parmesan cheese, cilantro, and a drizzle of chipotle aioli on top. Meanwhile, the Strawberry Poppyseed Salad includes romaine lettuce, chicken, Mandarin oranges, strawberries (obviously), pineapple, and blueberries, tossed with Panera's poppyseed dressing and topped with roasted pecan pieces.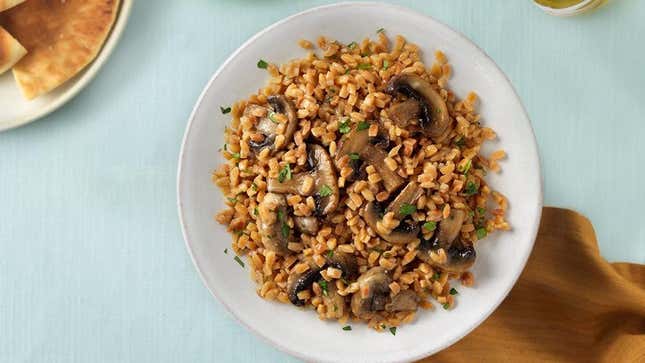 Barilla is adding to its gluten-free line of one-ingredient Chickpea and Red Lentil pastas. The newest addition is Chickpea Orzo, which Barilla describes as a rice-shaped pasta with the versatility to be used in hot or cold rice and pasta dishes, including salads, bowls, soups, pastas, and risottos. The chickpea pasta will be available at grocery stores nationwide at a suggested retail price of $3.49 for a 10-oz. box.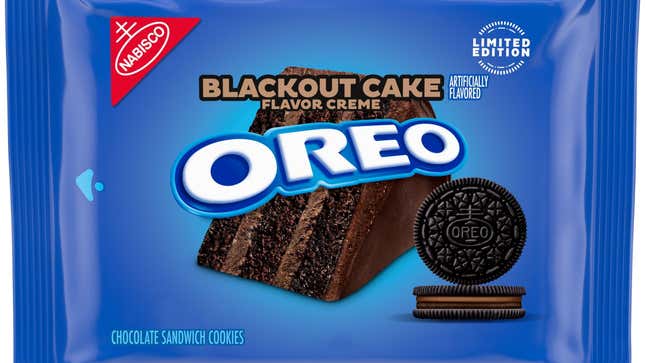 Just in case you ever bit into an Oreo and wished for something even more indulgent from that little cookie (though we never have), you're in luck. Oreo is launching what it calls a more decadent version of its traditional cream-filled cookie, the Blackout Cake Oreo. It features the classic chocolate basecake, but is filled with a layer of Chocolate Cake flavor creme stacked on top of a layer of Dark Chocolate Cake flavor creme. This is a limited-time offering that will be available nationwide while supplies last, so check those grocery store shelves soon.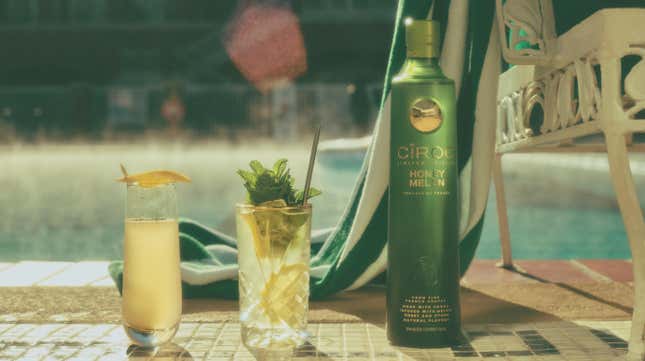 The weather is getting a little sunnier, which means it's time to bust out the tropical flavors to match. Hence the launch of the limited-edition CÎROC Honey Melon vodka, described as "a full-bodied spirit made with vodka distilled from fine French grapes and infused with melon, honey and other natural flavors." The result of that infusion is a smooth taste that mixes well with club soda, fruit juice, or whatever cocktail recipe you dream up while taking in the sunny days ahead.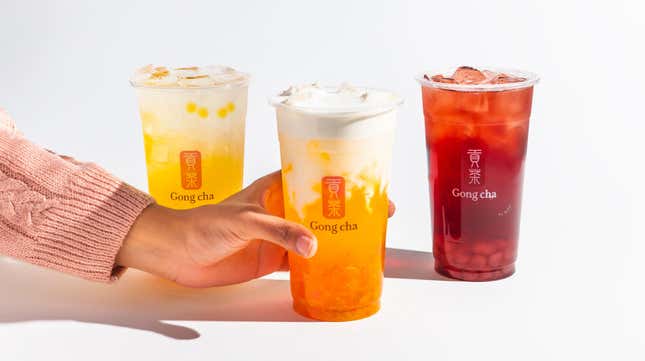 These limited-time seasonal drinks will make their way to Gong Cha's menu starting April 3, so get the refreshing sips while you can. Gong Cha, a popular bubble tea chain with locations in several U.S. states, is offering a line of spring beverages that includes Sparkling Milk Foam Mango with Star Jelly, Sparkling Lychee with Mango Popping Pearls, and Sparkling Hibiscus with White Pearls. Each contains its own unique combo of fruit flavors, pearls, jelly, milk foam, and sparkling water. There are no Gong Cha locations in Illinois, but we might have to travel to taste these enviable refreshers.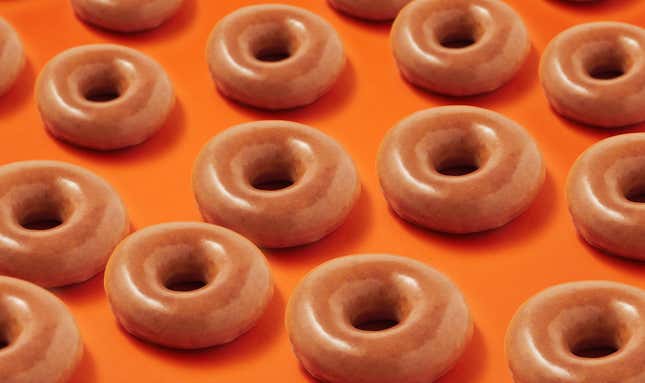 Krispy Kreme has cheekily announced that it will bring back Pumpkin Spice Original Glazed doughnuts for two days only. Yes, the doughnut chain is turning everyone's fall favorite into a spring one, but only on April 1 and 2—sort of a "halfway to autumn" sort of thing. The doughnuts will be available Saturday and Sunday at participating Krispy Kreme locations for pickup or delivery via Krispy Kreme's app and website while supplies last.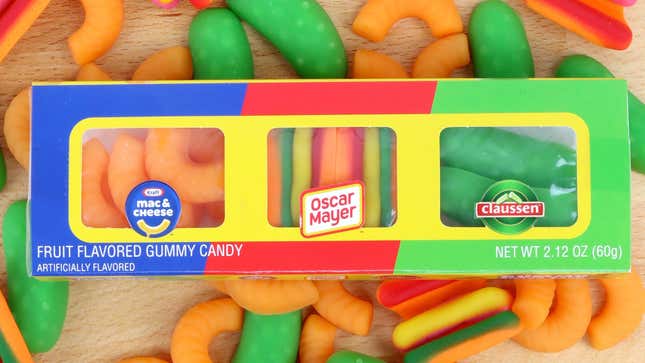 Frankford Candy is a leader in edible novelties—just take a look at its Krabby Patties treats and Disney gift sets. But this April, the company is rolling out a delightfully unhinged package of Kraft Heinz Gummies that includes replicas of Kraft Mac & Cheese, Oscar Mayer Hot Dogs, and Claussen Pickles. Luckily, these gummies will be fruit-flavored, rather than trying to imitate the flavors of their likenesses. This means you can gift them to your friends instead of your enemies.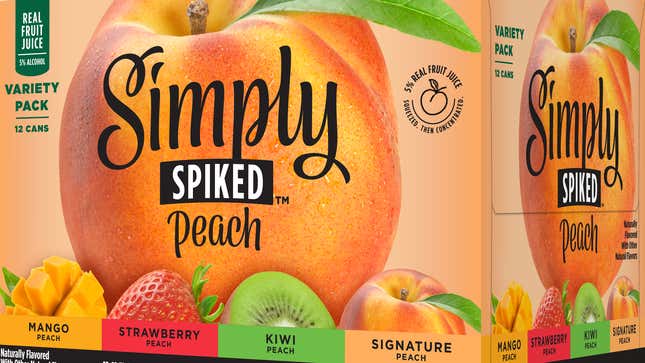 We were fans of Simply Spiked Lemonade when it launched last year, describing it as "an effervescent lemonade product that sits exactly halfway between hard seltzer and hard soda." Now, in addition to the refreshing lineup of classic, watermelon, blueberry, and strawberry lemonades, Simply Spiked has a lineup of peach-based flavors including Signature Peach, Mango Peach, Strawberry Peach, and Kiwi Peach. Each can is 5% ABV and has real fruit juice. It'll be available in variety pack 12-packs, or you can purchase 24-oz. single cans of the Signature Peach flavor. We got the chance to taste it early, and we gotta say, peach is a lovely flavor to bring to spring and summer beverages. This product does that well.