Le Du from Bangkok placed first at Asia's 50 Best Restaurants 2023, beating runners-up Sézanne from Tokyo and Nusara, also from the Thai capital.
Announced at a ceremony in Singapore on 28 March, both Le Du and Nusara are owned by chef Thitid 'Ton' Tassanakajohn, who called the results "very unexpected."
"It's still unreal right now," he said. "It means so much for me and my team back home, as well as my farmers and my fishermen."
Based on a Thai synonym for season, Le Du prides itself on serving food made from Thai ingredients, which Tassanakajohn said was derided when the restaurant debuted.
"When we opened ten years ago, people thought I was crazy," he said. "They said no one would pay money to eat local ingredients. But to me, that is not true. If you have love and commitment to your country, anything is possible."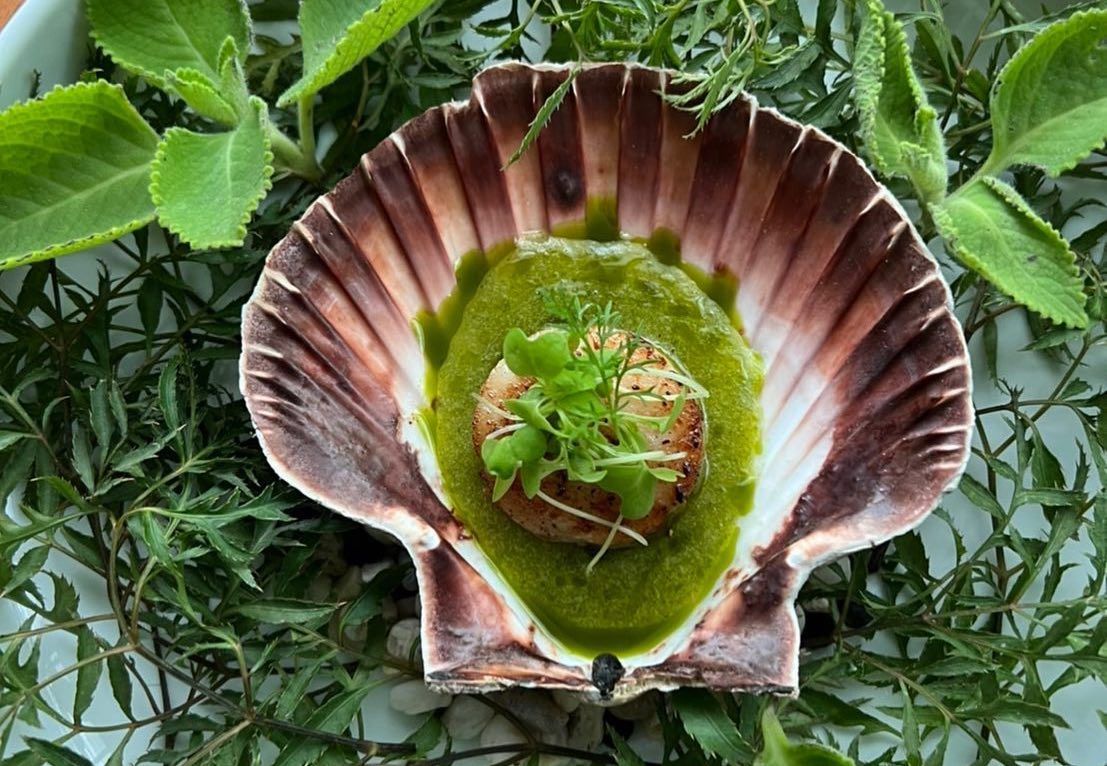 The top three were joined by nine Singapore restaurants, with Odette (No.6) leading the way. The French fine dining establishment was joined by Labyrinth (No.11), Meta (No.17), Zén, (No.21), Burnt Ends (No.24), Euphoria (No.25), Cloudstreet (No.26), Les Amis (No.27), and Born (No.36).
There were six new restaurants on the list this year, with Chennai's Avartana (No.30) named as the highest new entry. Other debutants included Ms. Maria & Mr. Singh (No.33) and Potong from Bangkok (No.35), Singapore's Born (No.36), Metiz in Makati (No.48), and Refer in Beijing (No.50). 
China had 11 restaurants and the most number of entries on the 2023 list, with Hong Kong's The Chairman (No.13) flying the flag. Sézanne (No.2) was the highest placed restaurant out of the 10 from Japan, followed by Thailand's nine winners.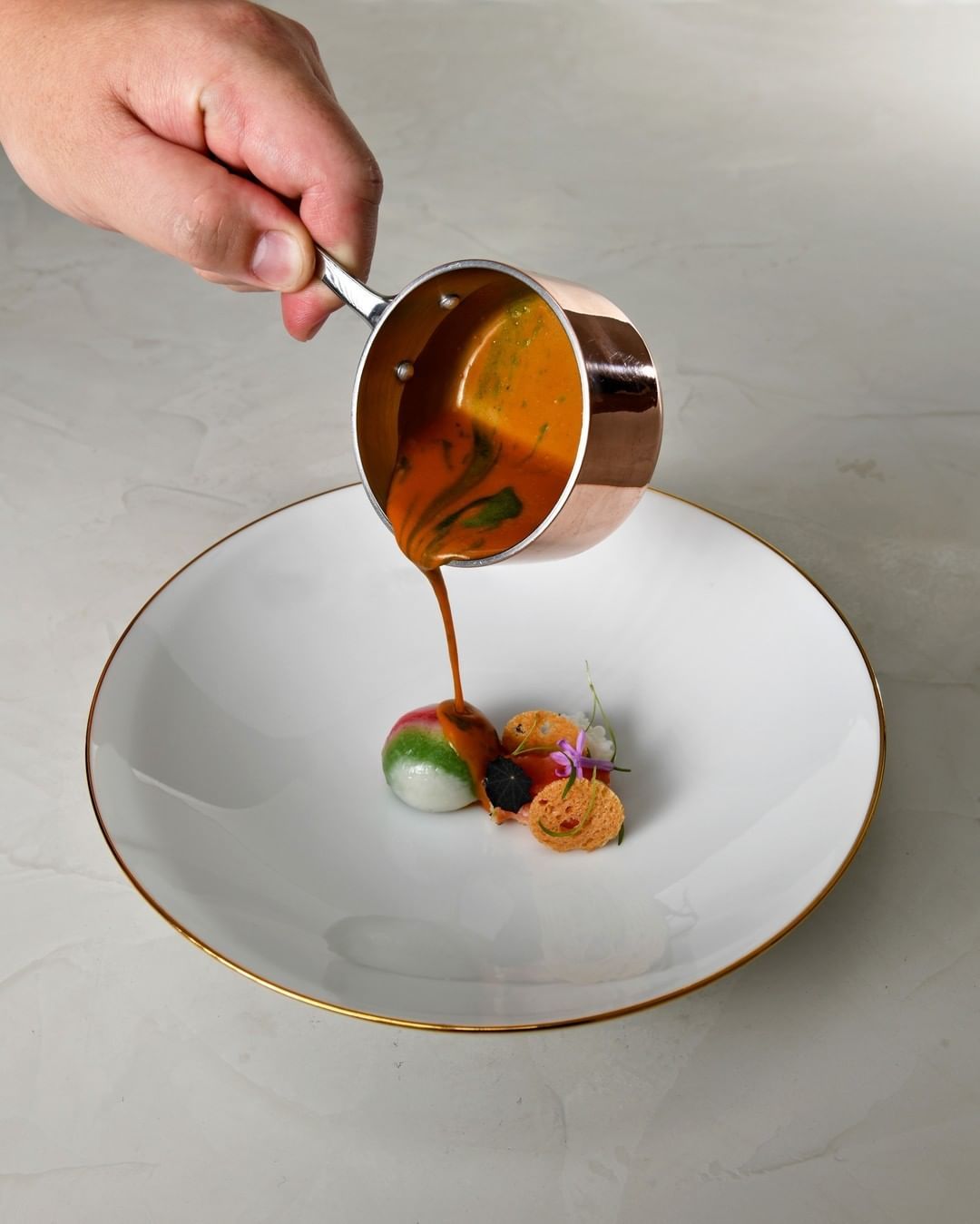 They were joined by four restaurants from India and South Korea respectively, and one each from Taiwan and Vietnam.
The highest climber went to Singapore's Labyrinth, which jumped 29 spots to 11th this year.
Last year's number one restaurant Den fell to fourth place in 2023.
Le Du and Nusara placed fourth and tenth respectively last year, and when asked about how the latest placings would affect his restaurant's bookings, Tassanakajohn said: "I guess it would be very good."
Other awards at Asia's 50 Best Restaurants 2023
Besides the top 50, other prizes were announced at the ceremony. The inaugural Beronia Asia's Best Sommelier Award was given to Della Tang of Ensue in Shenzhen, and Toyo Eatery from the Philippines won the Flor de Caña Sustainability Award. Odette's Louisa Lim was recognised with Asia's Best Pastry Chef Award, while Zén in Singapore was presented the Gin Mare Art of Hospitality Award. Tokyo's Florilège also won the Inedit Damm Chef's Choice Award, the only peer-voted medal of the evening.
There were also other awards given out in the lead up to the main event. The 51-100 list featured 17 new entrants and six Singapore restaurants. Johanne Siy of Lolla was named Asia's Best Female Chef this year, a first for a Singapore-based chef, while Shinobu Namae of L'Effervescence in Tokyo was given the Icon Award for reducing fine dining's impact on the environment. Jakarta's August was also recognised with the American Express One to Watch award for leading the gastronomic wave in Indonesia's capital.
Asia's 50 Best Restaurants is a regional spinoff of the World's 50 Best Restaurants, an annual list that aims to be a global guide to the best dining experiences around the globe. The first Asia edition took place in Singapore in 2013, and returned to the city-state for its tenth anniversary. The winners have traditionally been announced at a live ceremony in a host city ever year, with the 2020 to 2022 editions taking place virtually due to the pandemic.
Here is the full list of winners on Asia's 50 Best Restaurants 2023
1. Le Du (Bangkok, Thailand)
2. Sézanne (Tokyo, Japan) 
3. Nusara (Bangkok, Thailand)
4. Den (Tokyo, Japan)
5. Gaggan Anand (Bangkok, Thailand)
6. Odette (Singapore, Singapore)
7. Florilège (Tokyo, Japan)
8. La Cime (Osaka, Japan)
9. Sorn (Bangkok, Thailand)
10. Narisawa (Tokyo, Japan)
11. Labyrinth (Singapore, Singapore)
12. Sazenka (Tokyo, Japan)
13. The Chairman (Hong Kong, China)
14. Villa Aida (Wakayama, Japan)
15. Mosu (Seoul, South Korea)
16. Masque (Mumbai, India)
17. Meta (Singapore, Singapore)
18. Fu He Hui (Shanghai, China)
19. Indian Accent (New Delhi, India)
20. Ode (Tokyo, Japan)
21. Zén (Singapore, Singapore)
22. Sühring (Bangkok, Thailand)
23. Onjium (Seoul, South Korea)
24. Burnt Ends (Singapore, Singapore)
25. Euphoria (Singapore, Singapore)
26. Cloudstreet (Singapore, Singapore)
27. Les Amis (Singapore, Singapore)
28. Mingles (Seoul, South Korea)
29. Neighborhood (Hong Kong, China)
30. Avartana (Chennai, India)*
31. Ensue (Shenzhen, China)
32. Cenci (Kyoto, Japan)
33. Ms. Maria & Mr. Singh (Bangkok, Thailand)*
34. Da Vittorio (Shanghai, China)
35. Potong (Bangkok, Thailand)*
36. Born (Singapore, Singapore)*
37. Wing (Hong Kong, China)
38. Raan Jay Fai (Bangkok, Thailand)
39. Wing Lei Palace (Macau, China)
40. Anan Saigon (Ho Chi Minh City, Vietnam)
41. Mono (Hong Kong, China)
42. Toyo Eatery (Manila, Philippines)
43. Sichuan Moon (Macau, China)
44. L'effervescence (Tokyo, Japan)
45. Mume (Taipei, Taiwan)
46. Baan Tepa (Bangkok, Thailand)
47. Born & Bred (Seoul, South Korea)
48. Metiz (Makati, Philippines)*
49. Caprice (Hong Kong, China)
50. Refer (Beijing, China)*
* New entries
(Hero and feature images credits: Le Du)