Several large Chinese companies have recently been restructured for listing on the stock exchange, with most of them privately owned. Days after Alibaba's restructuring was announced, Jingdong (JD.com), another Chinese e-commerce platform, announced on March 30 that its sub-companies JD Industrial and JD Production and Development will be spun off and listed on the Hong Kong stock exchange.
Analysts believe that the ruling Chinese Communist Party (CCP) is using the restructurings as a means of intentionally weakening the influence of private enterprises and the entrepreneurs behind them, while the private company owners are being allowed the opportunity to cash in as stockholders and investors seek investment opportunities.
JD Industrial is an industrial supply chain technology and service provider that operates under JD.com. In 2020, JD Industrial recorded a net profit of 340 million yuan ($49.4 million), while in 2021 and 2022, the company registered net losses of 1.3 billion yuan ($189 million) for both years.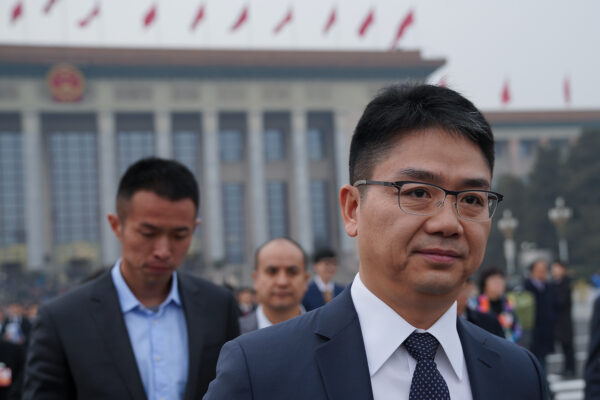 After the news broke that the two subsidiaries would be spun off, JD.com's share price rose 5.39 percent to HK$172 in March 31 trading.
However, Wang Pengbo, a senior analyst at Broadcom Analysis, said on March 31 that the main concern of investors now with respect to the two emerging companies is how heavily they rely on the JD platform, and whether they will have the ability to make profits independently of their parent company.
U.S. economist Davy Jun Huang told The Epoch Times on April 2 that many brokers are now hyping up such restructurings to gain profits. "This kind of securities company makes profits by trading stocks, so it often publishes a lot of reports to encourage investors who don't know the true situation to speculate in stocks, and in the end it dumps this asset burden on the people who buy their stocks," he said.
Breaking Up Private Companies
After billionaire founder Jack Ma's return to China on March 27, the Alibaba Group behemoth immediately launched the largest restructuring in it's 24-year history on March 28, breaking up into 6 business units.
Referring to JD.com's move after Alibaba's restructuring, Prof. Frank Tian Xie, a business professor at the University of South Carolina Aiken, told The Epoch Times on April 2 that the Chinese Communist Party was obviously making the decisions.
"It seems that the CCP will apply this model to other major private enterprises, and the purpose of the CCP is to weaken or eliminate the social influence of private enterprises, large companies, and prominent entrepreneurs," he said.
"After the separation, each enterprise will operate independently. For example, Ma's enterprise now has six groups and six boards of directors," Xie said. "CCP members and cadres will definitely occupy these chairman positions one after another. The private entrepreneurs become figureheads, and their influence has been wiped out, which is the goal of the CCP."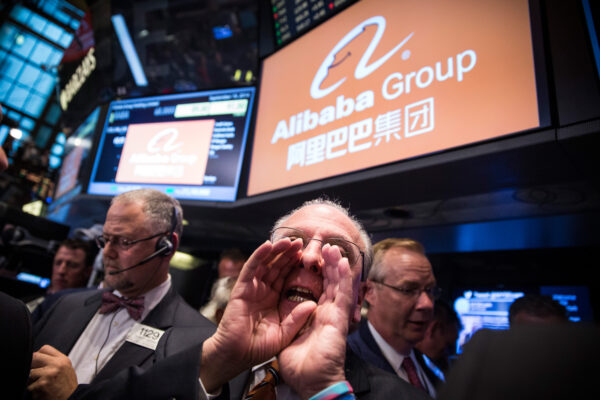 Some mainland Chinese media claimed that Ma's return to China has made private entrepreneurs "burst with confidence." Ren Zeping, vice president of the China Private Economic Sector Research Association, posted on Chinese social media Sina Weibo on March 28 that "another spring has come for the private sector."
However, Xie said that it is far from spring for private entrepreneurs, but something more akin to winter—because their companies are being dismembered.
Huang said that the CCP authorities are allowing private enterprises to issue shares after they are broken up into smaller companies to give them a chance to make money. "It is to let private enterprises change their current predicament. As for whether it is 'spring' for private enterprises, we may need to wait and see."
So far this year, more than ten major Chinese companies in China's A-share market have announced their restructuring into smaller companies and their listing on the stock exchange, which also included some state-owned enterprises.
U.S.-based China observer Wang He told The Epoch Times that China's economy is struggling, and the CCP authorities hope to stimulate China's capital market by increasing the number of listings in an attempt to lure investors into taking their chances.
However, the CCP has not set up reliable operating rules for the Chinese capital market, he said. "The stock markets of other countries are a barometer of the economy. China's stock market and its economic development are relatively disconnected from each other, and cannot function as a barometer. Their measures—such as breaking up large companies and listing them—can only end up ripping the common people off."
Ning Haiphong and Luo Ya contributed to this report.