China's new Premier Li Qiang reiterated the ruling Chinese Communist Party (CCP)'s new "reform and opening-up" policy at the Boao Forum a few days ago. However, observers believe that the CCP's fundamental policy and economic situation won't experience significant changes as long as the CCP is around, despite the leadership's change in tone.
Li Qiang delivered a keynote speech at the Boao Forum—the annual Asian top leaders meeting held in China on March 30—during which he said, "No matter what happens in the world, we will always adhere to reform and opening-up."
He also stated that new measures will be introduced to expand access, optimize the business environment, and guarantee project implementation, so that all countries in the world can share the "dividend" of China's development.
Prior to this, the top leaders of the CCP had recently repeated the same rhetoric, promising foreign investors that China will adhere to an opening-up policy and will further reduce tariffs.
However, in practice, Beijing has continued to clamp down heavily on foreign companies' operation in China.
It suspended Deloitte's Beijing branch for three months in mid March and imposed huge fines. Then in late March, it raided a U.S. investigation firm in Shanghai and detained five employees, as well as detaining an employee in a Japanese firm's Beijing office.
Over the past 30 years, the CCP implemented former leader Deng Xiaoping's "reform and opening-up" policy, which attracted a huge amount of foreign investment, and gave Chinese entrepreneurs and private enterprises more autonomy. As a result, the Chinese economy and the CCP's financial resources developed rapidly.
However, since Xi Jinping came to power, he has been suppressing the private sector and closing the country to the outside world, which is considered by many observers as "going backwards."
In the past three years, under the CCP's draconian "zero-COVID" policy and control measures, China's economy suffered a sharp decline, and saw foreign companies withdrawing their production lines from China to other countries. The regime's crackdown on large high-tech private companies in recent years gas also severely damaged China's economy.
Observers believe that the CCP's change of tone in recent months is contingent, and not a change in its fundamental stance and policy towards foreign companies and the private sector.
'Hide Your Strength, Bide Your Time'
Li Shaomin, a professor of international business at Old Dominion University in Virginia, told The Epoch Times on March 30 that any change in the CCP's rhetoric is only for one goal—"to maintain a one-party dictatorship forever" and that "everything else is secondary."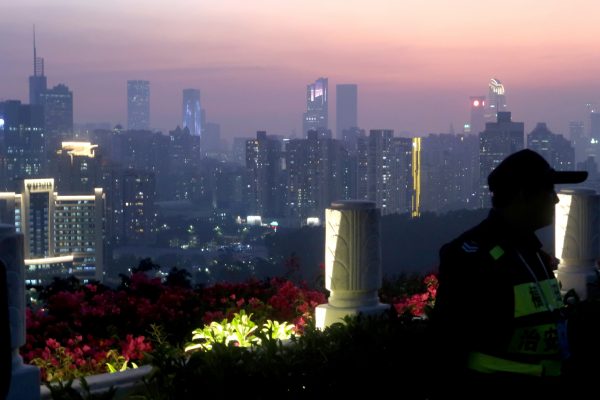 Li said, "In Deng Xiaoping's era, when China's economy was weak, the communist regime changed policy to introduce foreign capital and adopted capitalist measures to develop the economy. However, as Deng said it's 'to hide your strengths and bide your time.' It does not mean that when the CCP is strong, they won't take the capitalists' wealth away or challenge the United States."
Li said that during Xi's era, he miscalculated that "China's economy is already strong enough to rival the United States." Xi felt it was time to "take the wealth away from the Chinese capitalists and to challenge the United States."
However, China's economy plummeted during COVID-19 pandemic and U.S.-China tech war in recent years.
"Now, the CCP has hastened to show favor to private companies and foreign companies. This is not a fundamental change, but a temporary strategy adjustment" until the Chinese economy regains some strength, Li said.
Ye Yaoyuan, professor of international studies at the University of St. Thomas in Texas, told The Epoch Times on March 30 that now, everything that the new premier does is following Xi's order.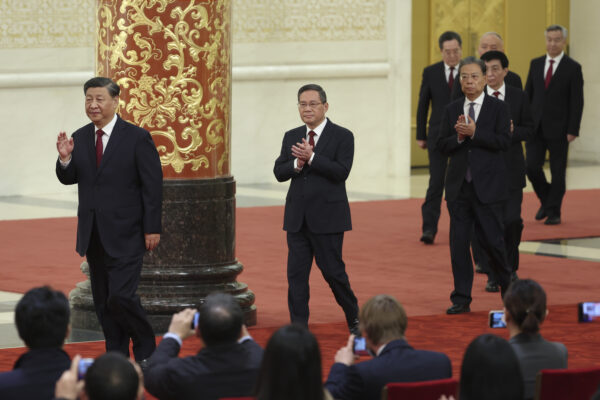 "Li Qiang just used the words like 'reform and opening-up' to try to stimulate the economy. But the real meaning behind it may be different from what it meant in the 1980s or 1990s."
Ye added that although Li Qiang talks about reform and opening-up, in fact, the regime is still carrying out Xi's "advancing the state enterprises and retreating the private sectors" policy.
"After the CCP's top Two Sessions political meeting in March, in fact, most of the private companies have been nationalized to certain extent; that is, the CCP has crept into private companies," Ye said.
Jack Ma
Last week, China's E-commerce giant Alibaba was broken up. Its founder, Jack Ma, was stripped of control of his companies since 2020.
Li said, "As for whether Chinese entrepreneurs believe it [CCP's rhetoric] or not, that's up to them. If they understand the history of the CCP and the purpose of the CCP which is to serve the one-party dictatorship, it should be clear what choice they should make."
Ye pointed out, "The CCP's ideology is completely against the free economy and democratic society of Western countries. It's very difficult for these countries to trust the CCPbecause doing business is actually based on trust and credibility.
"If your country doesn't have credibility, the investors will withdraw their capital from it. Even though your market is big, they are not willing to put all their 'eggs' in your basket."
Li added, "The only certainty of the CCP's policy is its uncertainty. The general direction of the CCP and Xi's is very clear, which is to use the power of the whole country to influence the rest world; to use the idea of ​​the CCP to shape and change the world order."
To achieve this goal, Li said, "The CCP can use its national resources to buy out politicians and elites all over the world, and use its huge market to retaliate against countries that criticize it.
"At the same time, it can also vigorously develop its military strength to compete with democratic countries."
Cheng Jing and Luo Ya contributed to this report.