If you think of blended whisky as the supporting act to its more exciting malt-only brethren, Jota Tanaka of Fuji Whisky wants to change your mind.
The award-winning master blender, who was in Singapore for the launch of the Kirin-owned Japanese whisky brand last month, has been making a pioneering malt and grain blend that he called "delicate and elegant."
"In general, blended whisky is considered strong and robust," he said. "But our style is layered with flavours: clean and estery, and also mellow, fruity, and floral."
His Single Blended Japanese Whisky, which is composed of malted barley and three grain whiskey styles, is the first locally created variant that can be officially labelled as a Japanese whisky.
It joins the Single Grain Whiskey in Fuji's core range, bookended by the rarified Single Grain Whiskey Fuji 30 Years Old and Single Blended Japanese Whisky Fuji 2022 Masterpiece. All four expressions are now available in Singapore through distributor Asiaeuro.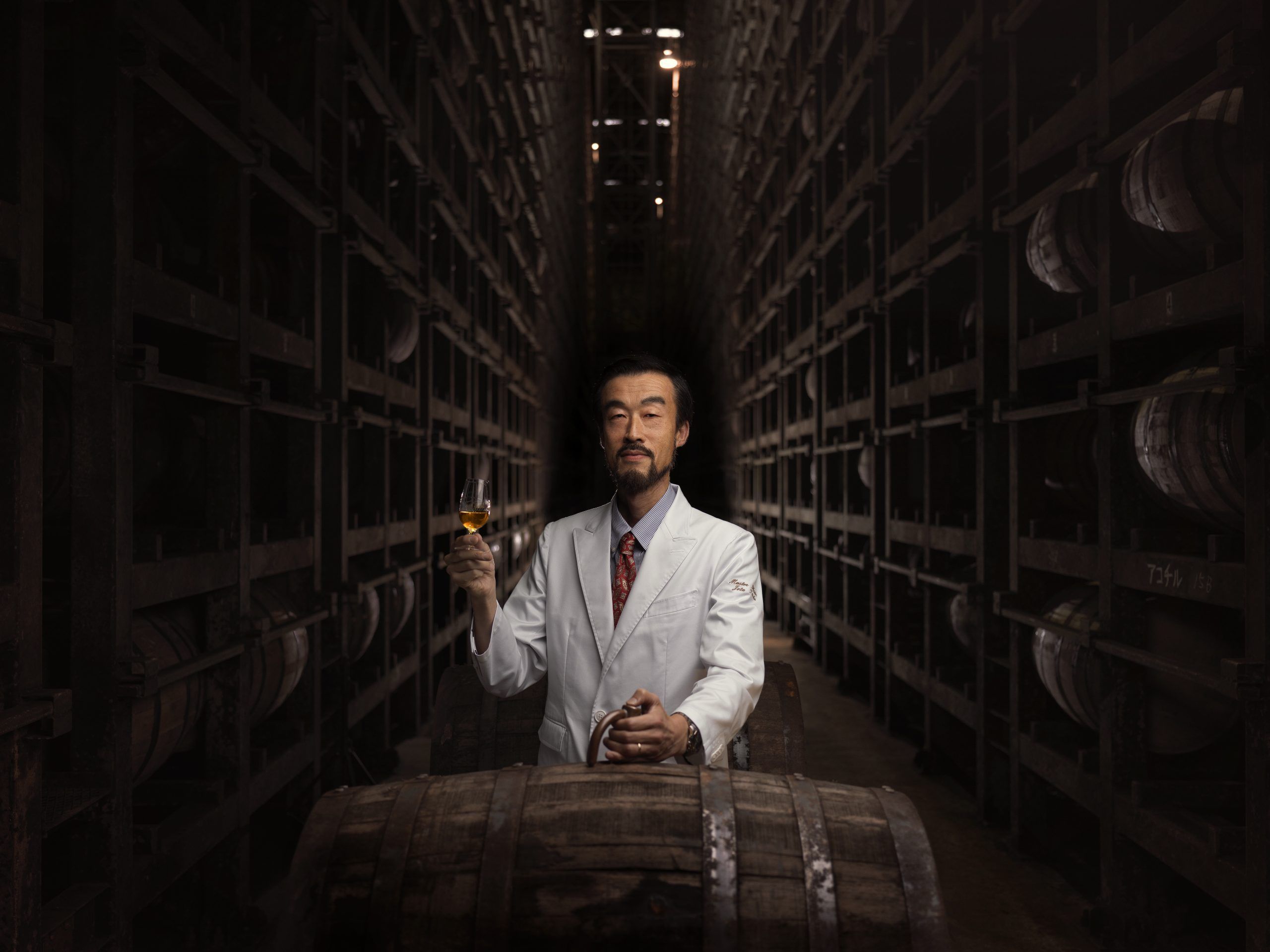 The word "single" here indicates Fuji's ability to make their whiskies entirely in-house, including distilling, ageing, and bottling. They are produced at Mt. Fuji Distillery in Gotemba, which lies just east of Japan's iconic mountain. The area has an average temperature of 13 degrees Celsius and misty humidity, which the company said is ideal for whisky ageing.
Mt. Fuji Distillery is also equipped with a variety of stills, a rarity among Japanese whisky-making facilities. On top of malt whisky, Fuji also creates three grain whiskey expressions – an assertive bourbon style, a silky Canadian style, and a crisp Scottish style, which are combined to form the Single Blended whisky. It is then mixed with snowmelt and rainwater from Mount Fuji, which has been naturally filtered underground for half a century and accumulates 100 metres beneath the distillery.
"When you enjoy our whisky, you are experiencing a 50 year journey from the top of Mount Fuji into your glass," said Tanaka, who was named Master Blender of the Year in 2017 and inducted into the Whisky Hall of Fame in 2022.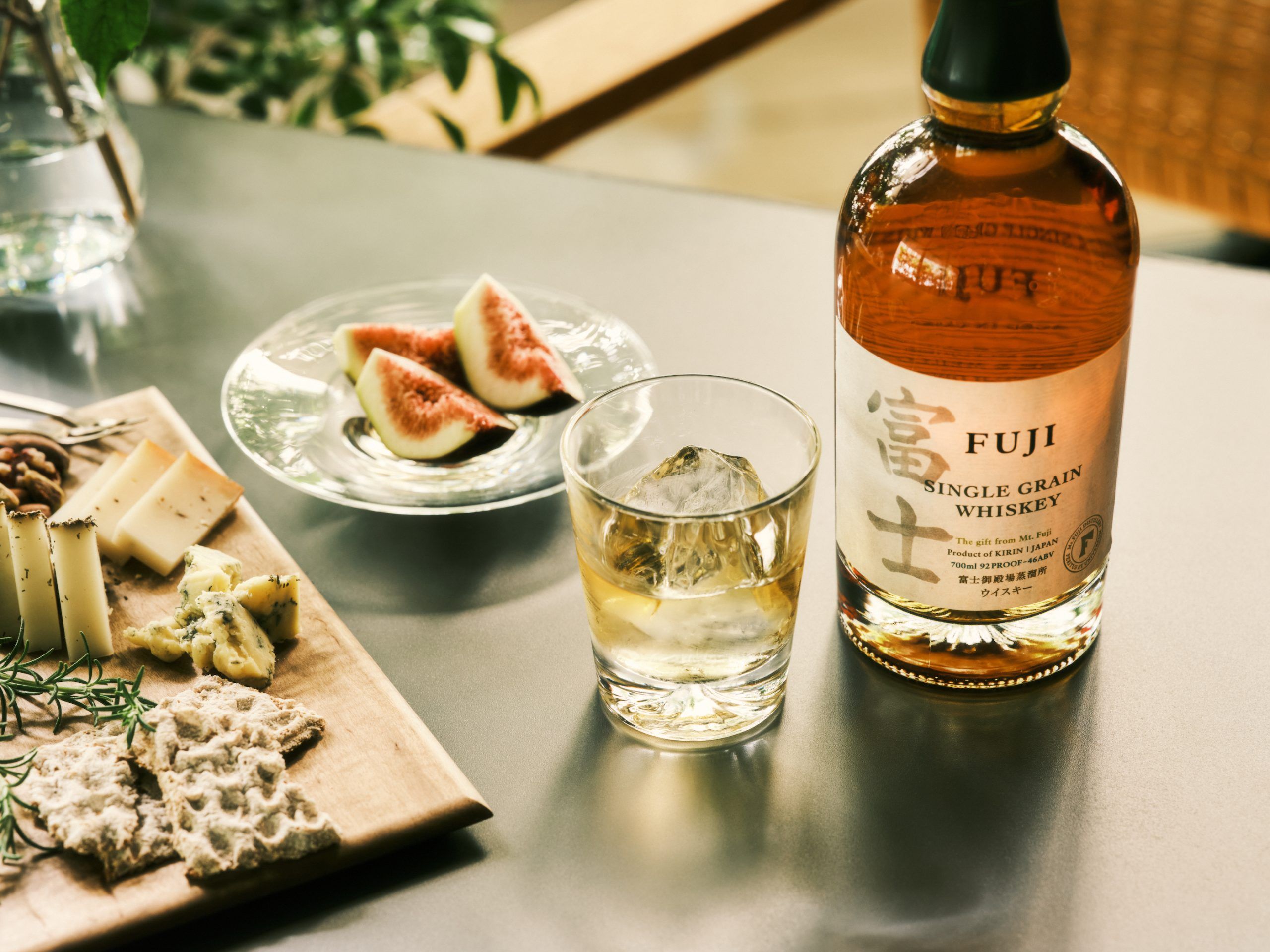 At S$158, the Single Blended is affordable and welcoming daily drinker, silky with pear, stone fruit, and a biscuity finish. The Single Blended 2022 Masterpiece is the S$2,000 ultra-premium equivalent, displaying a wine-like character of dark cherry, oak, vanilla, and warm spice.
Comprised of bourbon-, Canadian-, and Scottish-style grain whiskies, the Single Grain is captivatingly floral with aromas of apple jam, orange, chocolate, and cinnamon. Adding a splash of water teases out a profile similar to Japanese white grape gummy, or what Tanaka more eloquently called "kyoho grape."
The 30-year-old Single Grain is the only spirit in the range made entirely from Canadian-style grain whiskey. It redoubles on its younger sibling's characteristics while adding a lengthy honey finish, but at S$4,800 compared to S$168, it is reserved for connoisseurs with the deepest of pockets.
Tanaka, who used to work with wine, recommends drinking his whiskies out of a sauvignon blanc glass, which he said captures the aromas and flavours better. "Not many people realise whisky changes depending on the shape and size of the glass," he said. "We are proud of our whisky, and we want people to discover something new every time they drink it."
Fuji Whisky is available on distributor Asiaeuro's website.
(Hero and feature images credit: Fuji Japanese Whisky)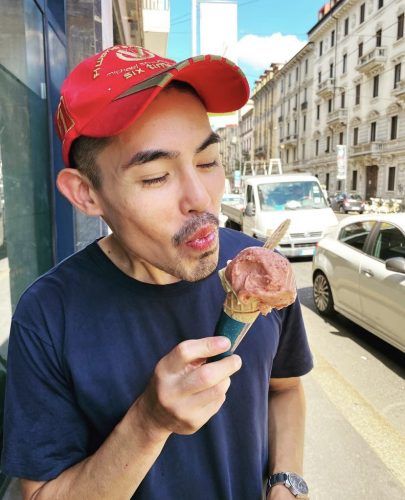 Jethro Kang
Jethro enjoys wine, biking, and climbing, and he's terrible at all three. In between them, he drinks commercial lagers, and eats dumplings and gelati.
Subscribe to our newsletter to get the latest updates.
You're all set
Thank you for your subscription.