The Bahamas is an archipelago of beautiful coral islands in the Atlantic and a popular tourist destination. While you are there, take out time to try the exotic cuisine which is a curious mix of Latin American and Caribbean food. The cost of Bahamian food is really reasonable, meaning you can try the best dishes without having to spend too much.
10 Bahamian Food Items To Try On Your Vacation
Known for its heavenly beaches and wonderful people, the islands are a true tropical retreat for tourists, including foodies. Read on to know all about all the Bahamian food items that should be on your list:
1. Cracked Conch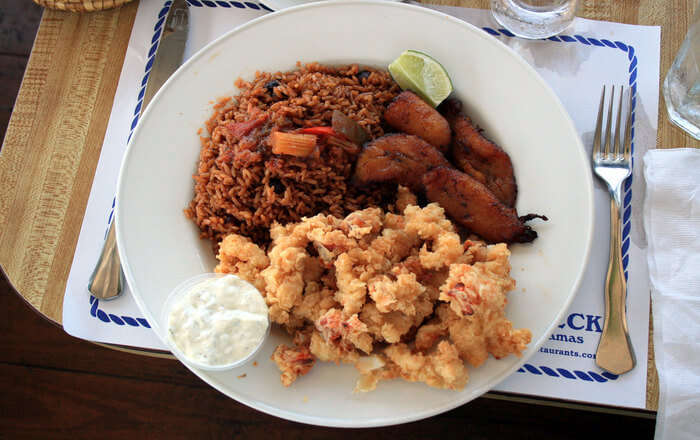 Conch, pronounced konks, are an indelible part of the Bahamian culture. You will find these shells on the beaches and listen to the mystical sounds of the waves crashing against the rocks. Not only are they a tourist experience, these conchs make for great dishes. The most popular ones are cracked conchs, and the fried meat is either served in Creole sauce or with traditional Bahamian herbs. For any food explorer, these are a must.
Must Read: Top 5 Bahamas Cruise From Miami That Are Worth The Money
2. Conch Salad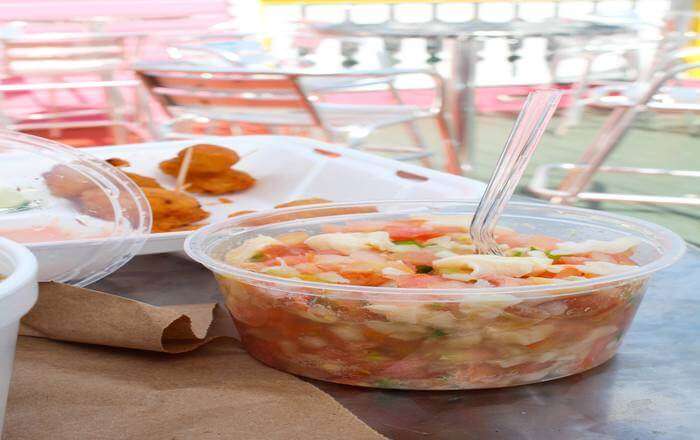 Conch meat is an essential part of several Bahamas fast food preparations, but nowhere is it better complemented than in salads. Interestingly, in most of these dishes, the conch is not cooked at all to preserve taste and softness. While tomatoes, bell peppers, and lettuce are essential companions, watch out for the citrus sauces and peppers. The citrus is essentially what "cooks" the meat in a fascinating process called denaturation.
3. Rock Lobsters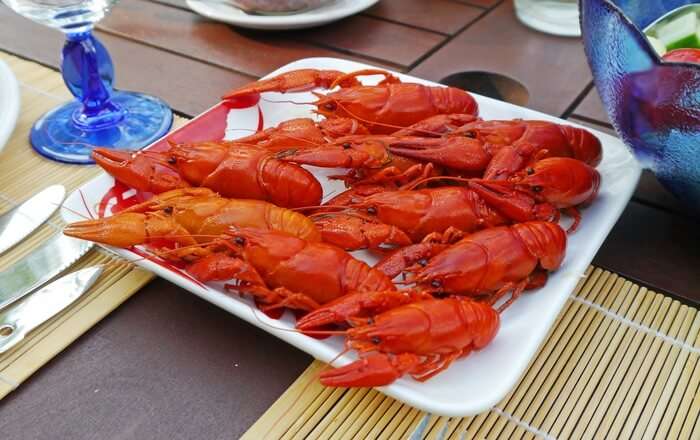 Rock lobsters are a trademark food item of the Bahamas. Also known as spiny lobsters, they are also exported from the archipelago. Rock lobsters are usually boiled or steamed and served as standalone dishes or in salads. Creole sauce is a common accompaniment, but there are several different versions of rock lobsters on the islands. Creamy grits are also one of the most popular side dishes.
Suggested Read: 10 Best Restaurants In Bahamas To Taste The Exquisite Island Cuisines Of The Nation!
4. Fish Soup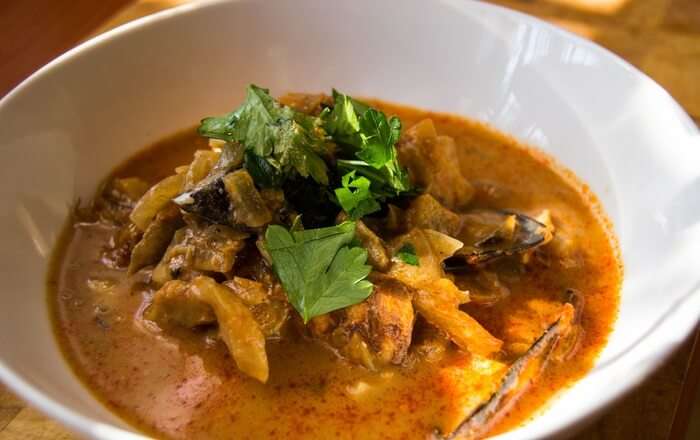 An integral part of the Bahamian food culture, this is every seafood lover's dream and one of the most popular foods in Bahamas. Made with the fish of your choice and usually combined with veggies such as celery, onions, tomatoes, along with some lemon juice, sherry and dark rum, the soups are quite a treat for your taste buds. Also, you may be able to find turtle soup but after the sea turtles were placed on the list of endangered species, this dish has become rare.
5. Bahamian Fish Stew

This delicious Bahamian specialty is available in all the restaurants and is often regarded as the best food in Bahamas. The fish stew made here stands out from elsewhere because of the use of roux, which is a preparation of flour and fat that is used to thicken sauces, usually made with onion and tomatoes. Carrying just a hint of the taste of the Caribbean, it is important to get fresh fish to go along with the stew, and most restaurants in Nassau serve freshly caught snapper.
Suggested Read: 10 Best Bahamas Nightlife Experiences That You Must Not Miss Out On
6. Johnnycakes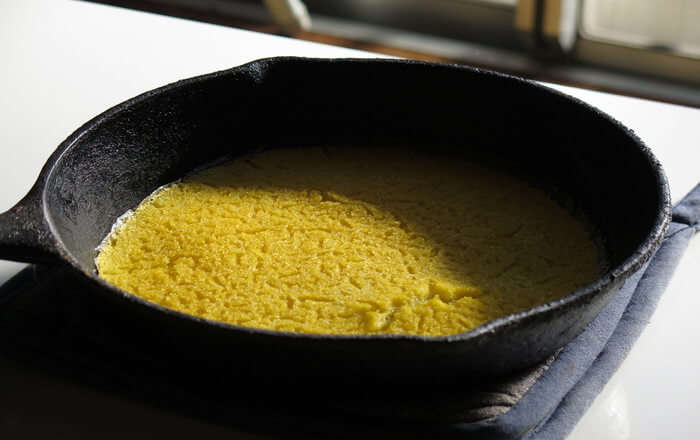 Kind of like the cornbread that is popular in Latin America, Johnnycakes are the signature Bahamian breads that you will encounter quite a lot during your tropical sojourn. The bread is quite a representation of the ethos of the Bahamian people and is usually made with milk, flour, butter as well as sugar. Usually served with curries as well as fish stews, this delicious side adds a certain flavor to your meals. This makes it a unique experiece that you must have in the Bahamas.
---
Planning your holiday but confused about where to go? These travel stories help you find your best trip ever!
Real travel stories. Real stays. Handy tips to help you make the right choice.