Does your mouth water when you see Italian food recipes with pictures? You are not alone! One of the most famous cuisines in the world holds a special place in the hearts of all the travelers and locals across the globe. It is no surprise that Italian restaurants are popping everywhere, even in little towns you have probably never heard of! If you are in Italy, there are dishes you simply must try because they will never taste the same anywhere else.
10 Best Dishes To Taste The Authentic Italian Cuisines
Here is a look at the top 10 Italian dishes you must try while you are visiting one of the most beautiful countries in Europe.
1. Bottarga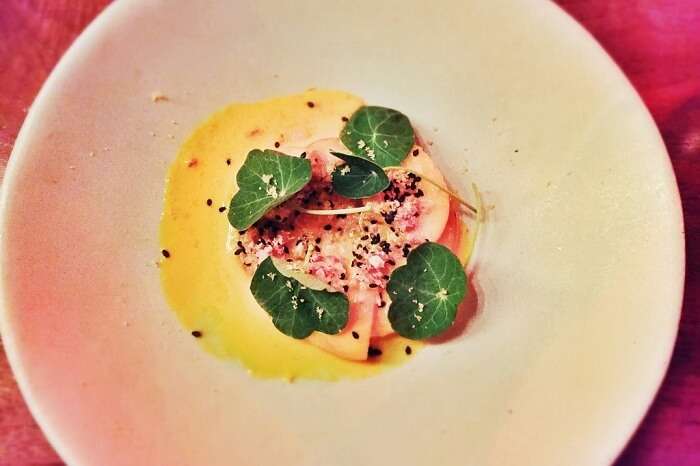 Suggested Read: 16 Enchanting Beaches In Italy For An Unforgettable Vacation By The Ocean In 2022
Described as "Sicilian Caviar", bottarga is made by southern Italians in August and September by taking the roe from gray mullets and salting and pressing it, and then leaving it to air dry for 6 months. What is created is a solid chunk of eggs the color of blood oranges and amber that, when grated over pasta or sliced and eaten, blossoms into a gloriously smoky, savory, and briny bouquet. When it comes to Italian cuisine recipes, bottarga is an age-old one and now considered one of the most luxurious and sought-after food items in Italy.
2. Fiorentina Steak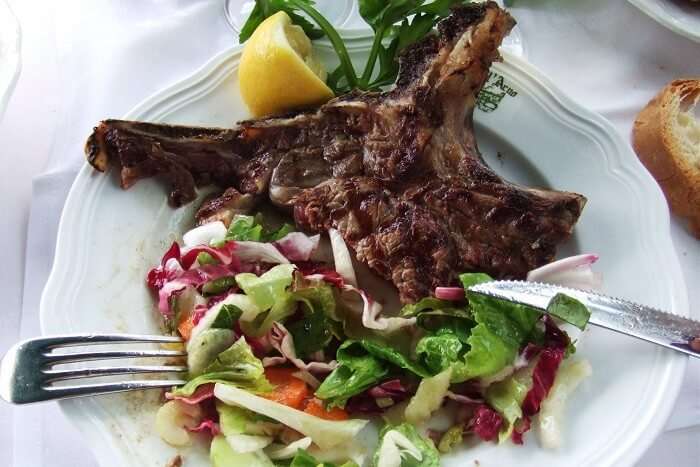 Much famed as bistecca fiorentina, a Florentine steak offers all the authentic flavors of the best Italian dishes. It is a beloved dish throughout Tuscany and a must-taste if you are in that part of the country. A thick piece of meat cut from a Chianina cow's loin in Tuscany, the steak is cooked deliciously for about 7 minutes minutes on both the sides until it's cooked from the outside. The inside, however, remains rare due to the thickness. Remember to share a Fiorentina steak with someone – there is no way you can finish this delicious thick steak on your own!
3. Ribollita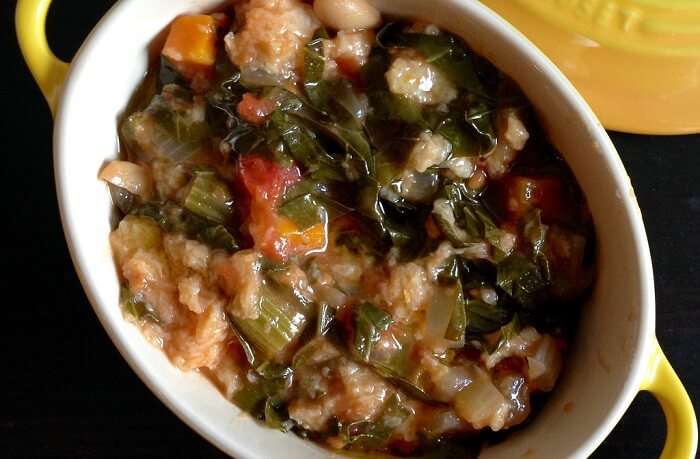 While on the topic of Tuscany, it would be a major error not to mention ribollita, a hearty soup, which has become one of the most popular in the world. With roots in the region's peasant cooking, this nutritious soup is not thickened with meat but with bread. It is considered a special treat in autumn, when the harvest vegetables give robillita a vibrant taste and gives it an intense savory flavor despite the absence of meat. If you want to taste a dish from traditional Italy food culture, make sure to find a place in Tuscany that serves authentic ribollita.
4. Ossobuco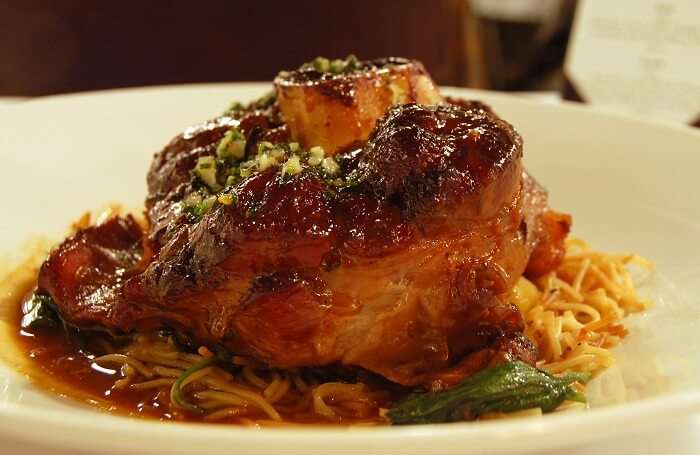 Suggested Read: 10 Best Villas In Italy That Are Perfect For That Much Needed Luxury Vacation
The ossobuco alla milanese is famous all over the world but the bone-in veal shank tastes most amazing in Italy. The shank is cooked slowly on low fire in a broth of meat stock, vegetables and white wine until it becomes meltingly tender. This meaty, mouth watering masterpiece is a classic example of the genius of Italian cuisine and a dish you simply must taste while you are in Italy. Ossobuco is usually paired with risotto or polenta, giving you a hearty, healthy meal.
5. Lasagna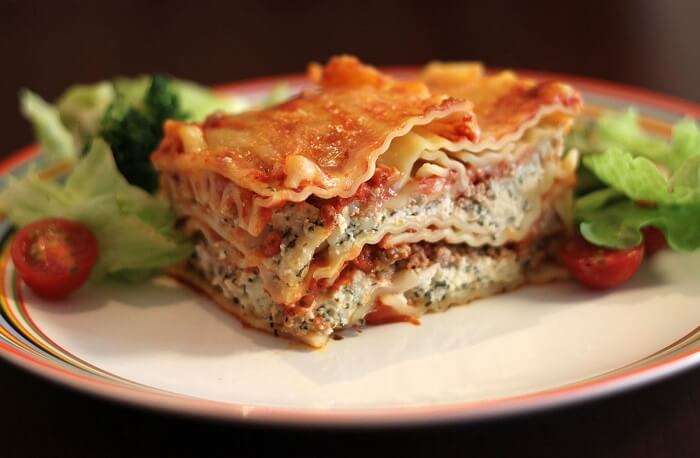 A flat, wide pasta noodle, lasagna is one of the most popular dishes on the Italian food list and made in every home across the country. Although people all over the world claim to make the best lasagna, nothing beats the authentic flavors of the dish made in Italy. Having transformed into a wholesome meal filled with Ragu meat sauce from a poor man's meal, the delicious Lasagna is said to have originated in the region of Emilia-Romagna. Lasagna was not traditionally made with tomatoes – only béchamel sauce, ragu and cheese, usually Parmigiano Reggiano or mozzarella or a combination of the two. Make sure to taste authentic lasagna when you are in Italy and you will never taste anything like it anywhere else.
6. Risotto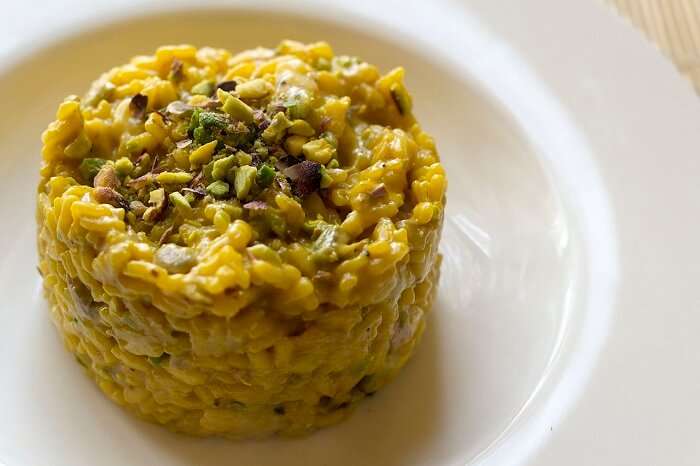 If you have watched cooking shows, you probably know that risotto is toughest dishes in the Italian food menu to cook. The rice should not be too soft and must have a little bite to it to be considered perfect. Risotto is, without a doubt, one of the most iconic dishes of the country. Rice, most preferably the Carnaroli and Arborio varieties grown in Northern Italy, are cooked with stock and stirred a velvety semi-soup is formed. The risotto infused with saffron alla milanese is one of the most famous one. No matter what types you can choose from, make sure to order a bowl of risotto to taste a dish from traditional Italian cuisine history.
Suggested Read: Kerala Cuisine: 21 Dishes That Make The State The King Of Culinary Art In 2022
7. Carbonara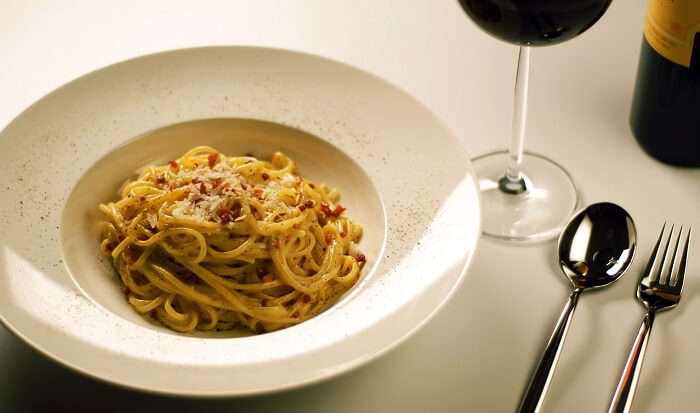 Suggested Read: Pristine Lakes In Italy That Will Compel You To Visit Europe
With so many different types of pastas to choose from, it can be a bit overwhelming to try and pick the best ones to sample on your trip to Italy. But if there is one you should not miss, it is carbonara. The dish is made with spaghetti, eggs, cured guanciale, pecorino cheese and black pepper. Although deceptively simple, it takes years to master and when you taste a good carbonara, it will change your life. To make sure that you taste great carbonara in Italy, go to a restaurant that is specifically known for serving a superb version of this dish.
8. Caponata Alla Siciliana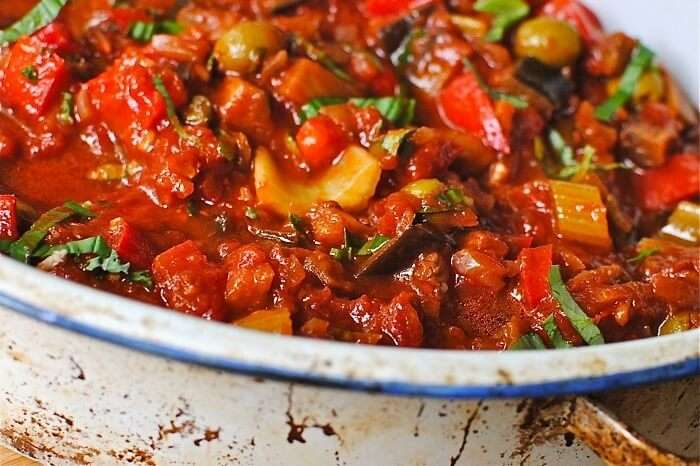 For all the vegetarians out there, Sicilian Caponata is your solution to the Ossobuco alla milanese. It would be sacrilegious to call it a blanched aubergine (or eggplant) salad cooked with stewed onion, celery and tomato. The dish looks simple, but once you taste it, you get a complex explosion of flavors with the perfect balance of sweet, salty and sour of the dressing. The Caponata alla siciliana is a perfect example of how Italian cooking can turn the simplest vegetables into one of the most delicious dishes you will ever taste.
9. Gelato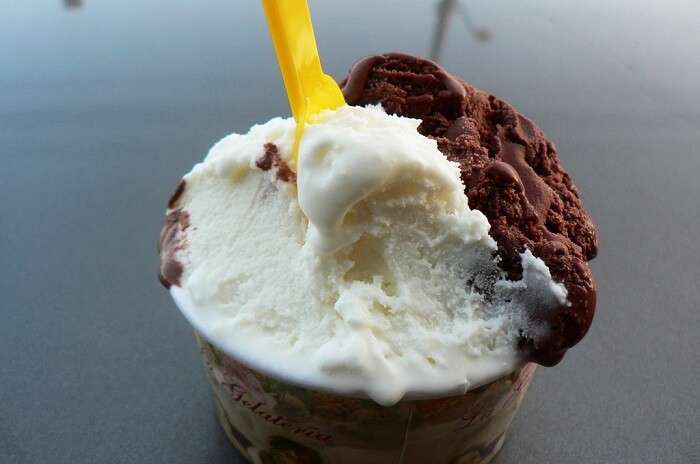 You see ice-cream brands offering Gelato, but the fact is, nothing beats one of the most popular Italian desserts made right where it originated. This dessert is a richer version of ice-cream in terms of texture and density and its flavors are more intense as well. Gelato is a great choice for weight-watchers as it is low-fat. Available in an assortment of flavors, this is one of the best Italian cuisine desserts you will taste on your culinary journey in Italy.
10. Panna Cotta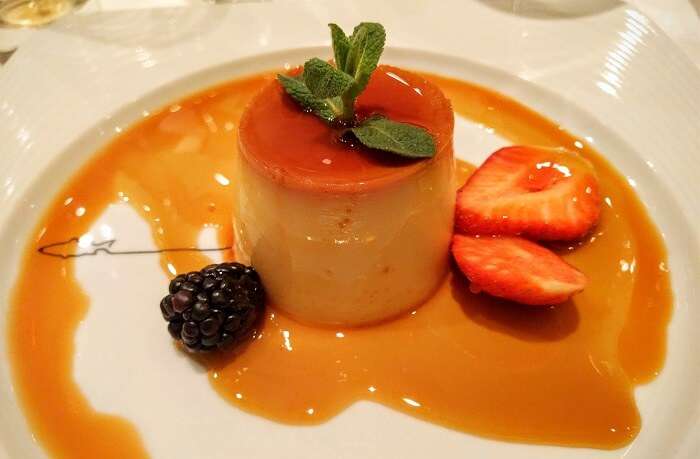 Suggested Read: Top 12 National Parks In Italy To See The Country's Serene Beauty In 2022
Like tiramisu and gelato, panna cotta is an Italian dessert, but it unfortunately takes a backseat to their limelight. It is actually a superb dessert often referred to as 'cooked cream'. It is a combination of sugar pudding and rich cream mixed with gelatin softened to a liquid. It is best served with chocolate, caramel or berry coulis. If you are in Italy, do not miss giving yourself a sweet treat and be sure to sample panna cotta.
Italian cuisine is amazing because each dish is made with the finest ingredients, bringing to light all of the beautiful ingredients available in this rich country. Hence, make sure you taste at least few of these delectable dishes and embark on an unforgettable culinary experience on your next holiday in Italy.
Further Read: 6 Stunning Churches In Italy That Look Straight Out Of An Artist's Dream!
---
Looking To Book An International Holiday?
Book memorable holidays on TravelTriangle with 650+ verified travel agents for 65+ domestic and international destinations.