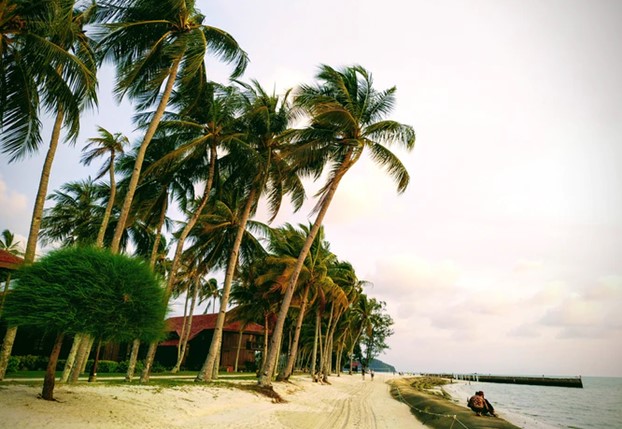 It appears Malaysia may be considering following in the footsteps of Thailand and its Phuket Sandbox. At least if the comment of a Ministry of Tourism, Arts and Culture official of Langkawi Island to be the first tourist destination in Malaysia to reopen is to be believed.
The comments about Langkawi Island came from Datuk Seri Nancy Shukri during a cabinet minister swearing in ceremony.
Her reasons for saying Langkawi Island should be the first tourist destination in Malaysia to reopen?
Primarily due to it being an island, just like Phuket. Thus making it easier for public officials to both monitor tourists who arrived on Langkawi, and to contain any Covid-19 cases should they occur.
In addition, she said the island would be a good choice due to international flights flying into it, which would allow international tourists to be segregated from the rest of Malaysia.
Just like the Phuket Sandbox, however, international tourists visiting Langkawi Island would need to be vaccinated against Covid-19.
At the moment, however, this is all talk, as Malaysia continues to be on a number of countries' 'red lists' due to high Covid-19 cases.
Until that situation changes, few international tourists would visit Langkawi Island, as it would mean being placed in quarantine possibly on Langkawi and definitely when they arrived back in their own countries.
An expensive quarantine that, in many countries, travelers now have to pay for themselves.
With an originally chosen date of today, September 1st, to be the day Langkawi officially reopened to tourists now having to be put off due to rising Covid cases, it remains to be seen when a Langkawi Island reopening could occur.
Depending on how high Covid-19 cases rise in other parts of the world, it may not be until at least 2022.
Meanwhile, Thailand's Phuket Sandbox is only limping along due to high Covid-19 cases in Thailand, plus countries like the UK putting Thailand on their red list.
This saw many Brits currently in the Phuket Sandbox leaving Thailand over the weekend in a desperate rush to get back to the UK before a mandatory quarantine upon arrival began on Monday morning.
Other British tourists canceled upcoming Phuket Sandbox holidays due to the same quarantine requirements.