Private video footage leaked from a Seoul plastic surgery hospital was recently circulated online, with some victims being celebrities.
The footage was reportedly from the well-known hospital's surveillance cameras, all made by Hikvision—a Chinese state-owned video surveillance equipment manufacturer.
From Feb. 24 to 28, at least 31 videos leaked from the hospital and spread widely online. The footage was of patients' activities in hospital rooms, including dressing rooms, with scenes of women undressing and changing clothes.
South Korean police said on March 7 they are investigating the leak, which has sparked security concerns among South Koreans.
In a March 8 report, South Korean TV media outlet KBS questioned if the hospital's Hikvision surveillance cameras were the source of the leak.
The KBS report said that internet protocol (IP) cameras are relatively vulnerable to cyberattacks, especially cameras made in China.
Initial set passwords are straightforward for hackers to crack, the report said.
South Korea's Broadcasting and Communications Commission has removed the videos from South Korean websites, but some are still on Chinese pornographic websites and elsewhere.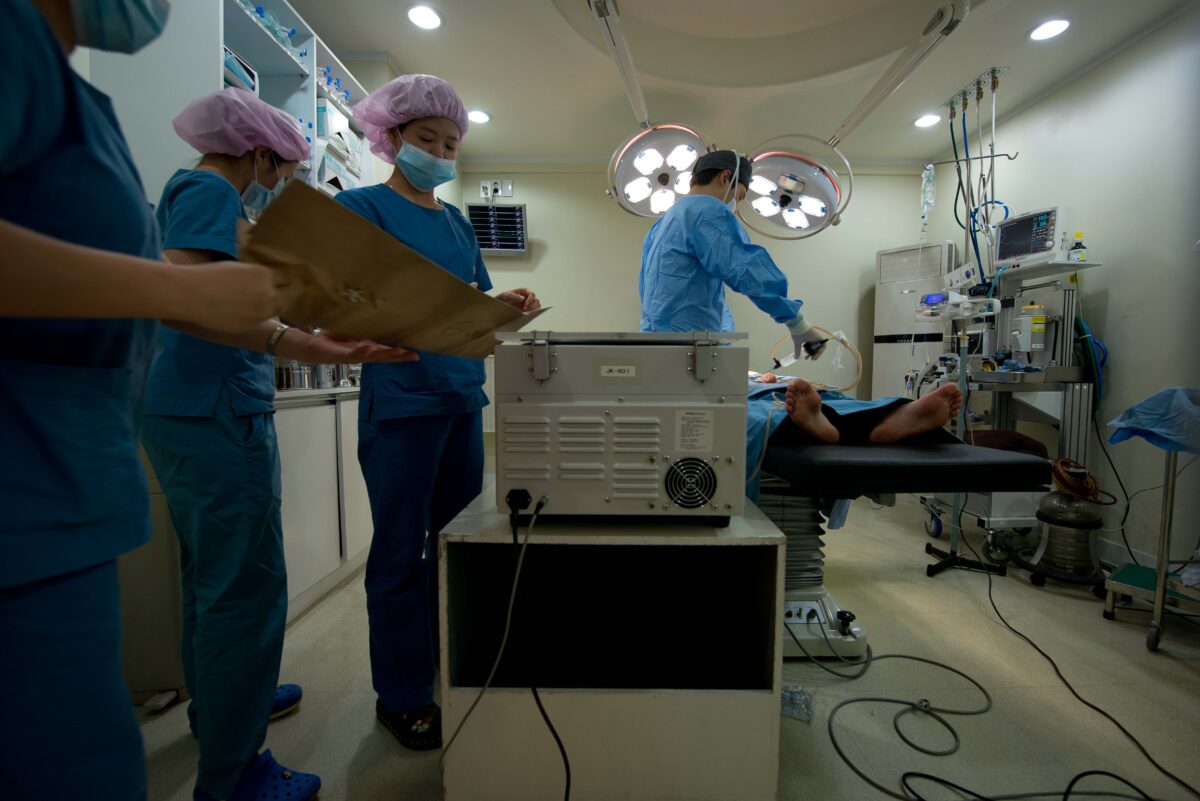 SK Shieldus, a South Korean security services provider, warned last December in its 2023 Security Threat Outlook that Chinese hackers have developed various IP camera hacking tools to target devices with vulnerable passwords, with South Korea being a primary target.
IP cameras can send and receive data through the internet.
About 80 percent of IP cameras used in South Korea are made in China, as reported by Channel A on March 9. Such cameras in South Korea are primarily used by the public in their homes, offices, and for domestic security situations.
Chinese-Made IP Cameras
Out of security concerns, many countries have dropped Chinese-made surveillance cameras, with Hikvision cameras being among them.
On Feb. 9, Australia ordered that all government offices would remove Chinese-made surveillance cameras.
In November 2022, the U.K. required government departments to stop installing Hikvision surveillance cameras in sensitive buildings, citing security risks, according to a Reuters report.
Earlier in 2019, eight Chinese business companies, including Hikvision, were placed on the U.S. Department of Commerce's entity blacklist and were barred from doing business with U.S. companies due to their involvement in the Chinese Communist Party's (CCP) human rights violations, arbitrary mass detentions and high-tech surveillance over Uyghurs, Kazakhs, and other minority groups.
Hikvision has also been excluded from the U.S. telecommunications network along with several other Chinese companies producing telecommunications equipment and services which "pose a threat to U.S. national security or the security and safety of Americans," said Chairwoman Jessica Rosenworcel of Acting Federal Communications Commission in a 2021 statement.