Offering traditional recipes with a modern twist, Radicibus in Edinburgh is run by husband and wife team, Mara Allevi and Giovanni Petitto and located in the cosy basement of a 19th-century Georgian building tucked away in the residential area of Stockbridge. This is Italian fine dining at its most authentic and inviting, with pasta handmade daily, organic meat and veg, some specialist imported Italian ingredients and local suppliers at the fore. The Luxury Editor recently experienced Radibus and it is delightfully included in our guide to the best restaurants in Edinburgh.
Mara & Giovanni
Mara had always had a passion for cooking, even though she studied Literature. Giovanni studied Wine and Philosophy in University, so when they arrived in Edinburgh they both worked in restaurants. Giovanni achieved the WSET Level 3 and became a Certified Sommelier from the Court of Master Sommeliers, while Mara studied and traditionally trained as a chef at the award-winning New Town Cookery School on Edinburgh's Queen Street.
When they found out that the premises for Radicibus was for sale, they knew it was a sign and took over the restaurant immediately – it was the same place they had celebrated their first anniversary in Edinburgh.
Roots
With a name meaning RADICI (roots) and CIBUS (food). in Latin, the restaurant has an earthy theme. The interior is decorated in warm tones and utilises natural materials such as wood and stone, creating the kind of atmosphere that encourages diners to coorie in.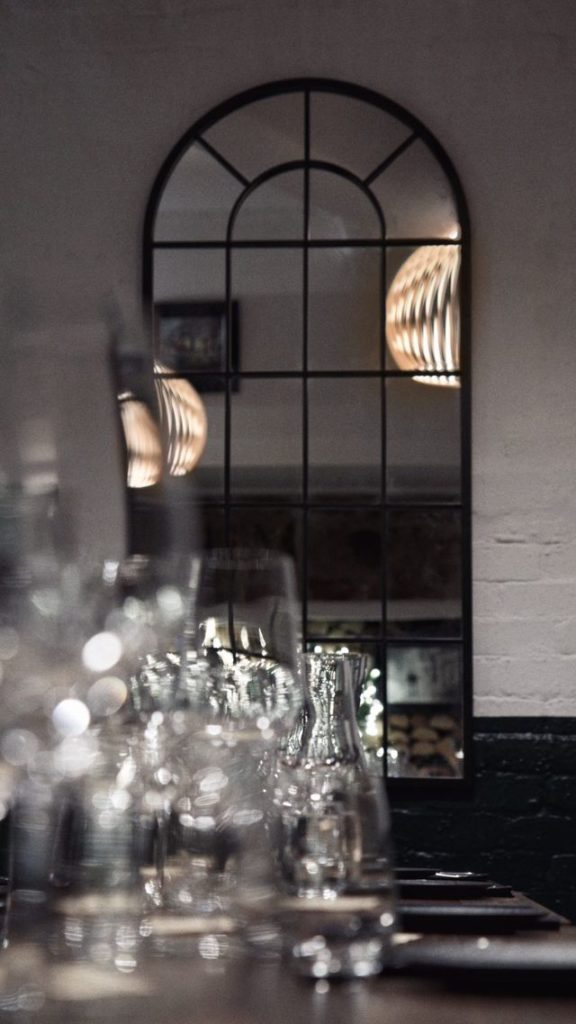 The menu also reflects this deep connection to the terroir, featuring fresh, locally sourced ingredients alongside classic Italian flavours; some come from local producers like Grierson organic meat and Phantassie organic farm, others, like organic extra-virgin olive oil and charcuterie, are imported from a small town in Marche region.
Tasting And A La Carte Menus
The homemade pasta, made from scratch daily by the restaurant's skilled chef (Mara), is cooked al dente, with wood-fired pizzas prepared in a traditional pizza oven. Diners can order individual courses from the a la carte selection, or opt for one of the five and seven-course tasting menus.
The latter begins with an amuse-bouche, followed by a selection of plates, each showcasing a different flavour profile and culinary technique. The likes of sea trout tartare, king oyster mushrooms with wild garlic, pulled porchetta stuffed Cappellacci, day boat red mullets, Highlands wild rabbit, taleggio, rainbow chard, sweet Hokkaido pumpkin, cauliflower ravioli and goat cheese seada make an appearance in the creative and beautifully presented dishes. Vegan, vegetarian and gluten-free options are readily available, so everyone can partake.
Italian Wine And Botanical Mixes
Begin your meal with an aperitif, such as oak-aged rosemary with bay leaf and orange negroni; East Lothian Fidra Gin and fever tree tonic; a peach puree and passion fruit bellini or artisan Vermouth di Bordo' Offida. Then, the tasting menu can be paired with a wine flight, each glass chosen to complement the flavours of the particular dish. And Radicibus's sommelier and owner (Giovanni) is on hand to provide guidance and recommendations on the a la carte range, which includes Italian varieties from a number of different regions. After dinner, order a cocktail, such as an Aperol spritz or an old-fashioned.
Our Tasting Experience
We dined at Radicibus and experienced their seven-course tasting menu with matching wines. The whole experience takes around 2/3 hours and is a masterclass in fine dining, Each course is creative, exciting and imaginative. Giovanni serves and guides you through the menu, whilst pouring and explaining in detail each wine and why it perfectly compliments the course.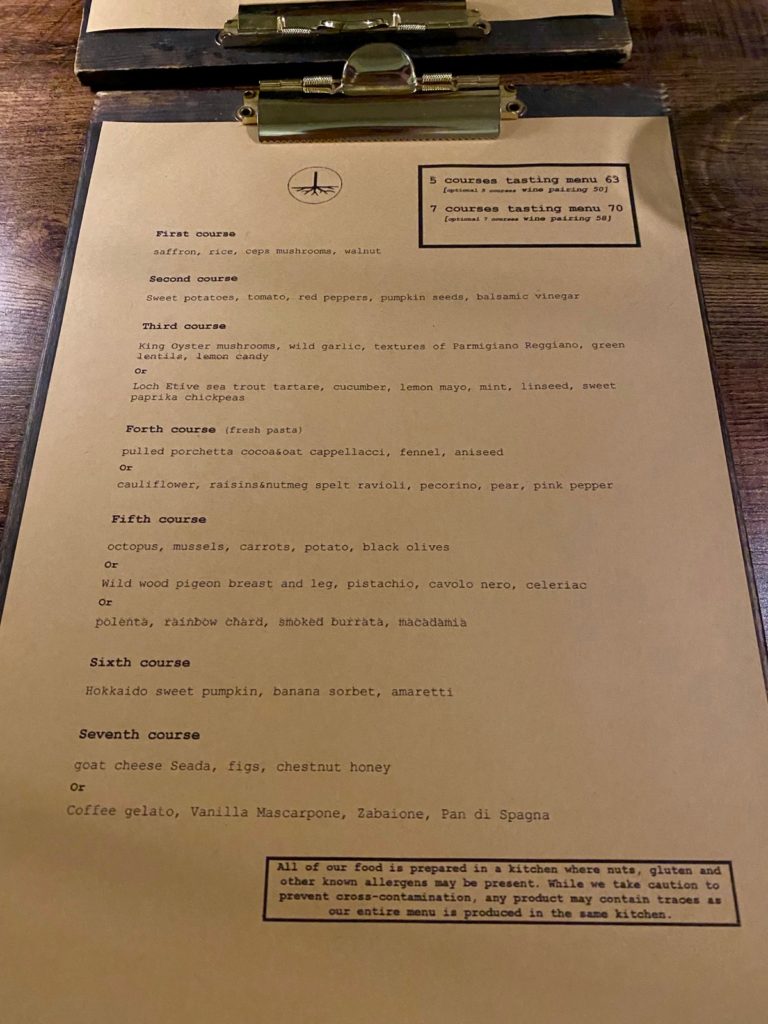 Food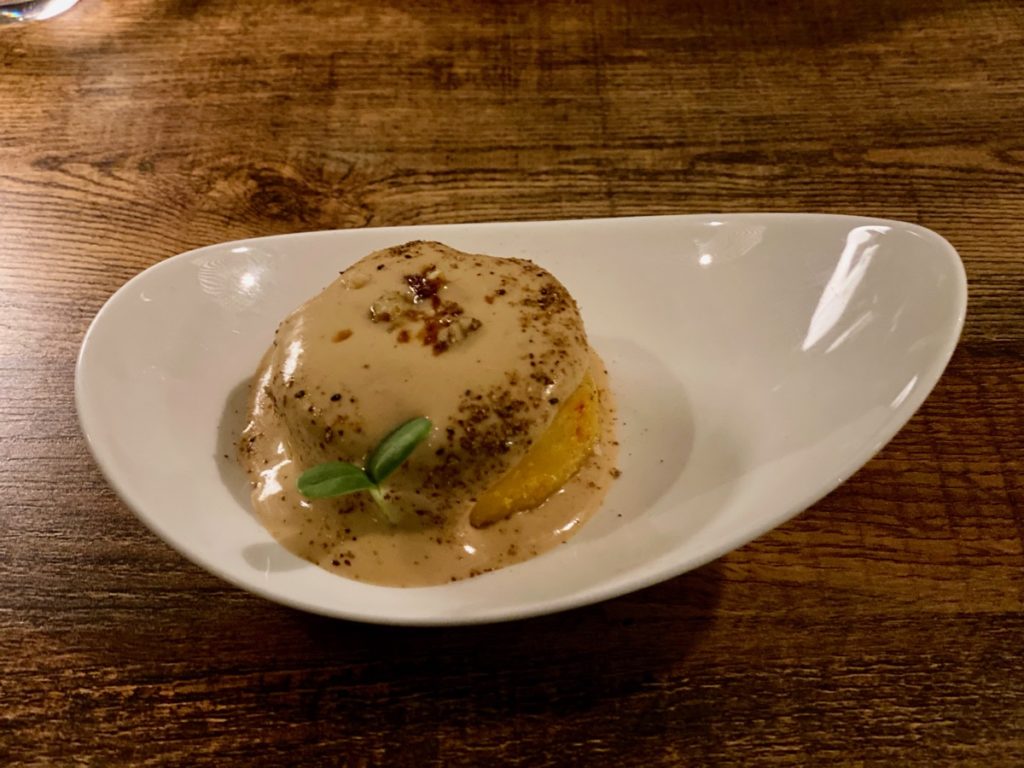 Wine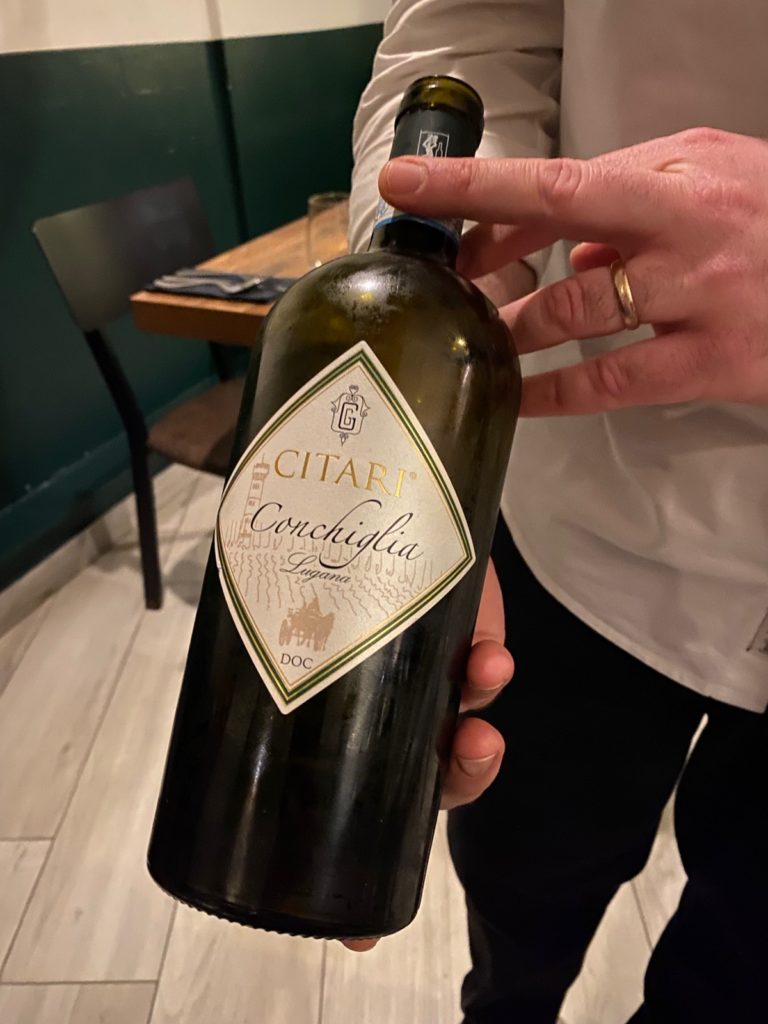 Final Thoughts
Radicibus is an exquisite contemporary fine-dining restaurant and one of the city's finest culinary hidden gems.
Mara and Giovanni, bring the best of Italian cuisine to life with the finest Scottish produce from local sustainable suppliers while drawing upon the culinary techniques of their home region of Marche, in central eastern Italy and also not to mention they are great hosts too!
Open every Thursday to Sunday, experience an incredible culinary journey with their five and seven-course tasting menus. This is the perfect way to celebrate the contemporary flavours and tastes of Italy.
Radicibus is NOT to be missed!
* All the properties and products we feature are independently selected by our editors and contributors. If you buy something we may earn a commission.