Roger Dubuis has unveiled the Monovortex™ Split-Seconds Chronigraph, a ground-breaking creation watch which works to counteract the forces of gravity.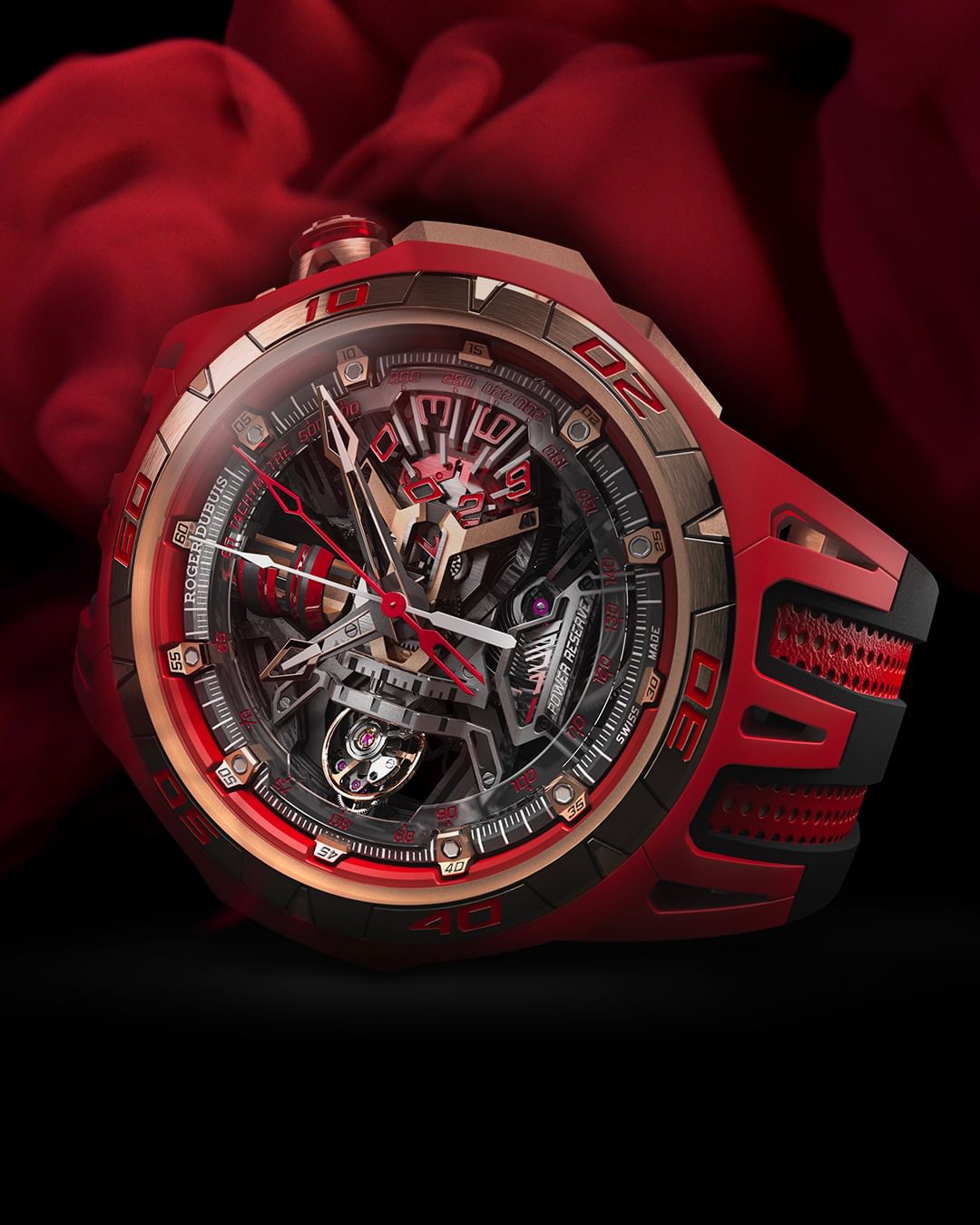 This all-new timepiece also highlights the emphatic ingenuity of Roger Dubuis by reinventing both the tourbillon and the oscillating mass, each associated with one of the most complex traditional fine watchmaking complications: the Split-Seconds Chronograph.
After years of research and trial, Roger Dubuis' signature complication, the Tourbillon, is now able to defy the complex realm of physics. Already, the Tourbillon is known as one of the greatest challenges in watchmaking. While many traditional Tourbillons compensate for the negative effect of gravity on one specific axis, Roger Dubuis has extended that ability across every surface. Positioned at 9 o'clock, the Conical Monovortex™ Tourbillon has a 360° trajectory, protecting the precision of the watch, no matter the position of the wearer's wrist. An effective reinvention of the watch's regulating heart.
With its own distinctive way of thinking, Roger Dubuis also decided to take full advantage of the positive force that gravity can be. After years of deep research, and more than 8 months of technical optimisation, the Turborotor Cylindrical Oscillating Weight has been born. Sitting at 12 o'clock, this surprising component is positioned vertically, so that the entire force of gravity pushes down on the design like a spinning barrel. This keeps the winding of the watch efficient, as it embraces the power of gravity, and better suits all the natural motions of a wearer's wrist.