Efforts from Sen. Josh Hawley (R-Mo.) to ban Chinese-owned TikTok on U.S. soil suffered a setback on March 29 when fellow Republican Sen. Rand Paul (Ky.) opposed the move, arguing the ban would limit free speech.
On the Senate floor, Paul objected to Hawley's request for unanimous consent to fast-track a ban on the viral app in the United States over national security concerns, telling his fellow colleagues he sees the ban as a First Amendment issue.
"Before banning TikTok, these censors might want to discover that China's government already bans TikTok. Hmmm … do we really want to emulate China's speech bans?" he said.
While TikTok does not operate in China, Douyin, the app's heavily-censored sister platform run by TikTok's Chinese parent company ByteDance, is allowed to operate in the country.
"Have faith that our Americans are smart enough to hear bad ideas and reject those ideas, have faith that our desire for freedom is strong enough to survive a few dance videos."
The Chinese-owned platform, used by some 150 million Americans, has drawn alarm from experts and a growing number of lawmakers over its data security practices and link to the Chinese Communist Party.
Responding to Paul, Hawley said that the First Amendment doesn't contain the "right to espionage."
"I'm astounded to learn that Americans have the right to be spied upon," he said in a speech.
"So not only does China apparently get the right to spy in the First Amendment, Americans have the inalienable right to be spied upon and have all of their data taken from them. That's not democracy. That's an abuse of our laws, the abuse of our economy, the abuse of our people by a foreign government for its purposes," he said, suggesting that TikTok has been showering money to lobby politicians.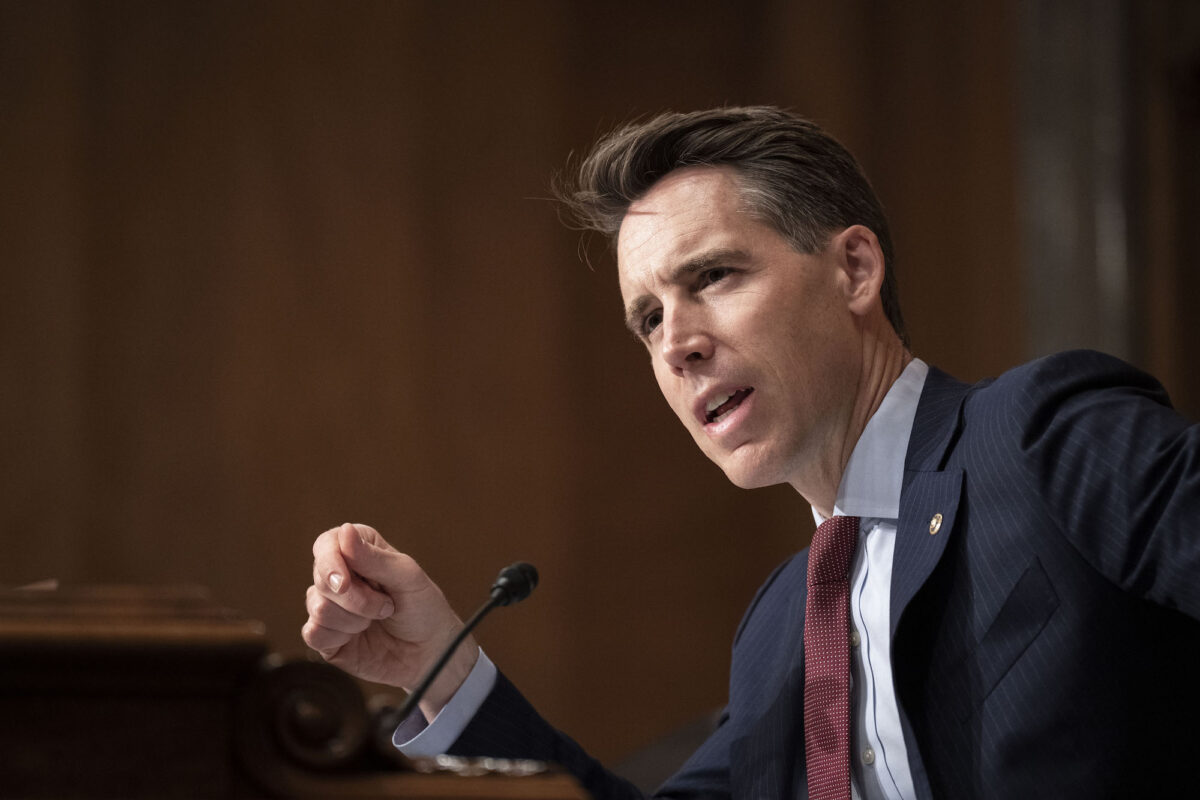 "Make no mistake, it's Americans who are being bought and sold here by TikTok. They are being sold to the Chinese Communist Party for influence and money."
Sen. Marco Rubio (R-Fla.), who has been calling for a ban on the app since 2019, said that TikTok's addictiveness lies in its algorithm owned by ByteDance.
"I don't care who owns ByteDance. I don't care if it's owned 100 percent by Americans. ByteDance operates out of China. And this is what we need to understand," he said on the Senate floor. "There are no such things as private companies in China. They do not exist under Chinese law."
"If the Communist Party goes to ByteDance and says, 'We want you to use that algorithm to push these videos on Americans to convince them of whatever,' they have to do it. They don't have an option."
He noted that the Chinese authorities have come out to publicly object to a forced TikTok sale, a move that he said reveals its control over the company.
"How can the Chinese government block the sale of a company they don't control? How can the Chinese company block the sale of a company that's not theirs?" he said. "The answer is, because under Chinese law, ByteDance cannot do anything that they're not allowed to do."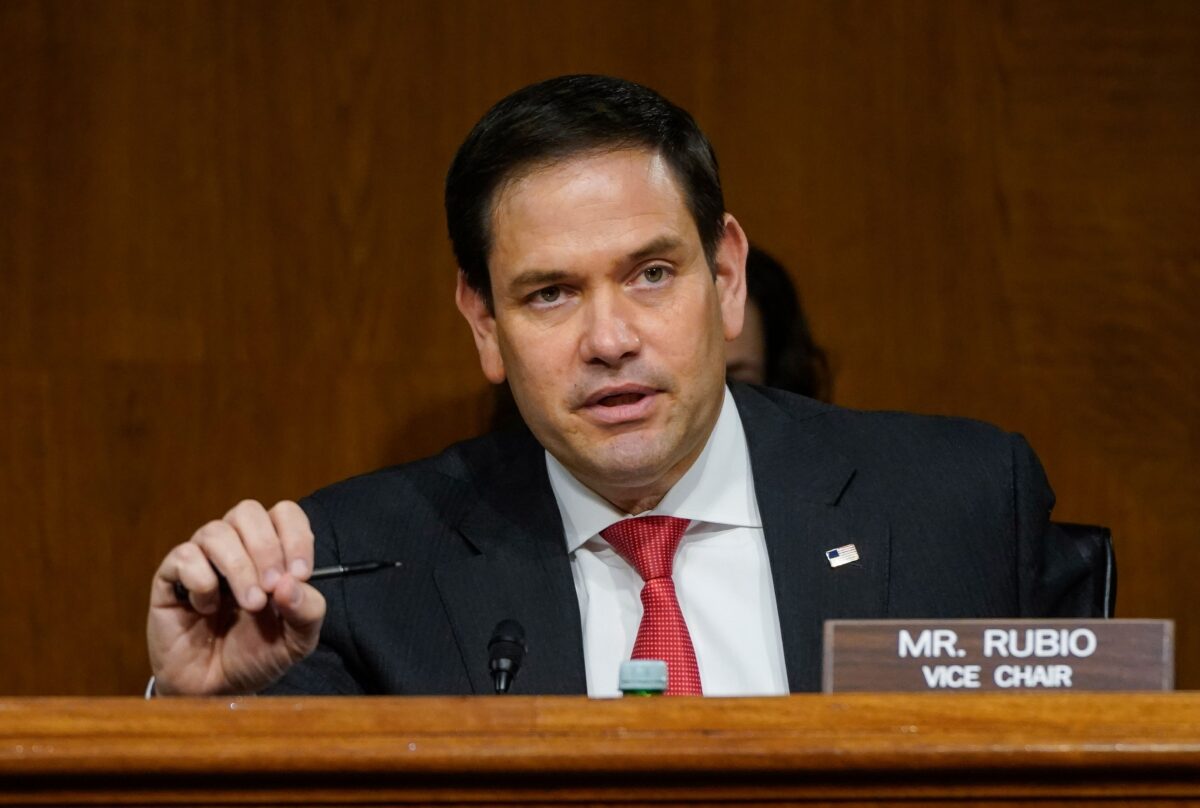 Beijing made its position clear on TikTok the same day lawmakers grilled the app's CEO Shou Zi Chew over TikTok's data handling policies and ties with the Chinese regime.
During the hearing, Chew, a former senior executive at ByteDance, repeatedly sidestepped questions about whether the platform is beholden to the Chinese Communist Party and sought to play down ByteDance's link to China. He also carefully avoided making any criticism of the regime, refusing to say whether Beijing has persecuted Uyghurs.
"The truth of the matter is this: there's this powerful amount of data, a powerful algorithm, entirely controlled at any time they want by the Chinese government operating in our country. And there is no other way to handle this. Not the sale of the company, not the storage of the data," Rubio said. "If there was a lesser way to deal with this, I would be for it. But there isn't."
A few Democrat senators, such as Ed Markey and Seth Moulton, both of Massachusetts, expressed similar views to Paul, saying that they want to see a broad policy to address the issue—not just targeting TikTok but other big tech firms as well.
But Sen. Joe Manchin (D-W.Va.) said he is "all for banning Tiktok" although not the measure proposed by Hawley.
"The one that makes all the sense in the world is a bipartisan one," he said, pointing to a legislation recently introduced by Sens. Mark Warner (D-Va.) and John Thune (R-S.D.) that would increase the Commerce Department's power to take action against tech companies from six adversarial foreign nations.
"It does the job … and it'll pass the test of the courts," he told NTD, a sister outlet of The Epoch Times.
NTD"s Melina Wisecup contributed to this report.