Montagu's Mews will be a modern, classic destination for food lovers and the discerning traveller alike, providing locally sourced cuisine set in a relaxing, welcoming atmosphere. Celebrating the heritage and iconic status of the luxury hotel and showcasing its individual style, guests can expect an elevated experience, treating them with a passionate and highly personal service, whether it be a midweek lunch with friends or celebrating a special occasion.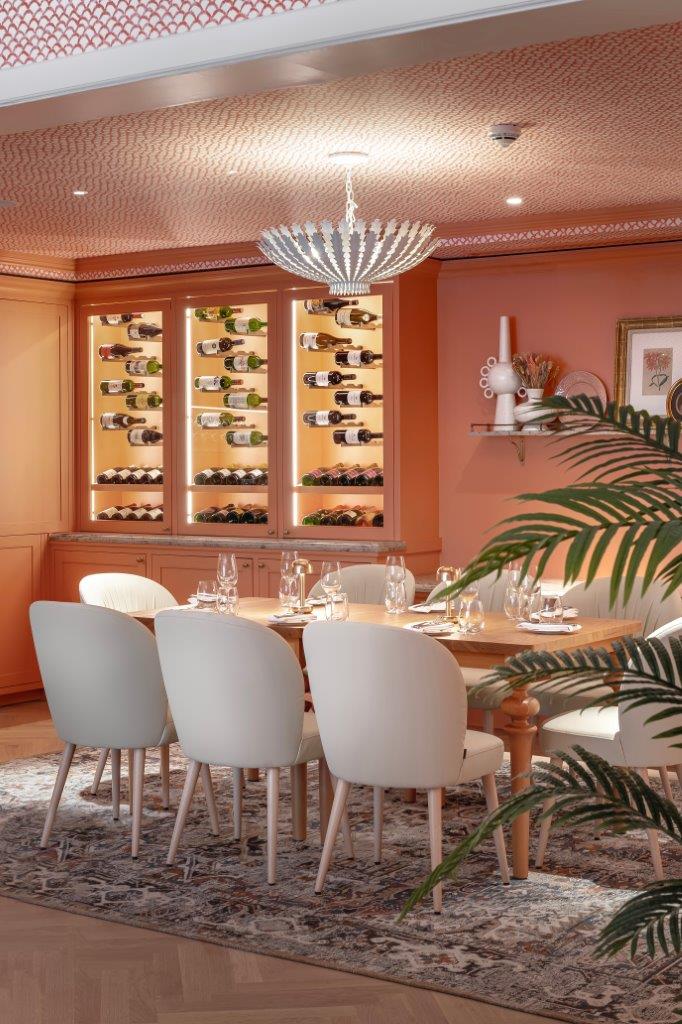 Designed by Shelley Reiner, Director of London based interior design company, Suited, using a dramatically re-imagined approach, the effortlessly elegant restaurant and chic bar space of Montagu's Mews incorporates a modern palette of colours and textures and informal, inviting seating.
Read our guide to the best luxury hotels in Bath
Attentively designed lighting has been integrated throughout and the entire interior reflects the eclectic nature of an 18th century salon, to create a thoroughly modern, classic and luxurious space. This has been inspired by the first resident of No.16 Royal Crescent, Elizabeth Montagu and her salons. Elizabeth Montagu was the host of the Blue Stockings Society, writer, salonière and advocate for women's education. A fresh and forward-thinking attitude helped Elizabeth bring people together in the spirit of enlightenment; the perfect inspiration to inform the hotel's approach to dining.
Find Out More
Address: The Royal Crescent Hotel & Spa, 16 Royal Crescent, Bath, BA1 2LS United Kingdom.
Website: www.royalcrescent.co.uk
Andrew is a Marketing Communications consultant, working within the wellness, travel & lifestyle sectors. His track record in PR, marketing and branding spans 30 years. He writes regularly on international wellness, travel, and lifestyle themes with a particular passion for the Mediterranean and the Americas. Originally from the UK, Andrew Forbes has lived in the US and France but now calls southern Spain his home, where he is a specialist in hospitality marketing and content, as well as a Contributing Editor for Spain's leading English language newspaper. www.andrewforbes.com