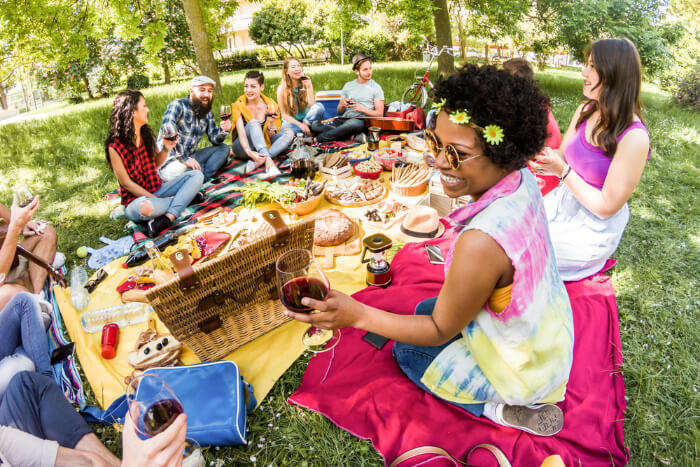 Cape Town is one of the largest cities in Africa and is situated on the southernmost coast of the continent. This South African city is a multicultural hub in the country with people of different backgrounds and ethnicities living and thriving in harmony in this modern city. Cape Town is a top financial as well as a tourism hub in Africa and living in this city can be very entertaining. These food festivals in Cape Town are famous in South Africa where locals, as well as tourists, enjoy these festivals in the city which are also famous in the world.
Food Festivals In Cape Town
A food festival is a celebration of food and is organized all over the world. These food festivals often revolve around a theme and showcase food as well as produce from the region. Food festivals are a great way to market the food of a region and also a great opportunity to display the culture of the region. Cape Town has many food festivals which are very popular in the city. The following are some of the major food festivals in the city:
1. Cape Town Festival of Beer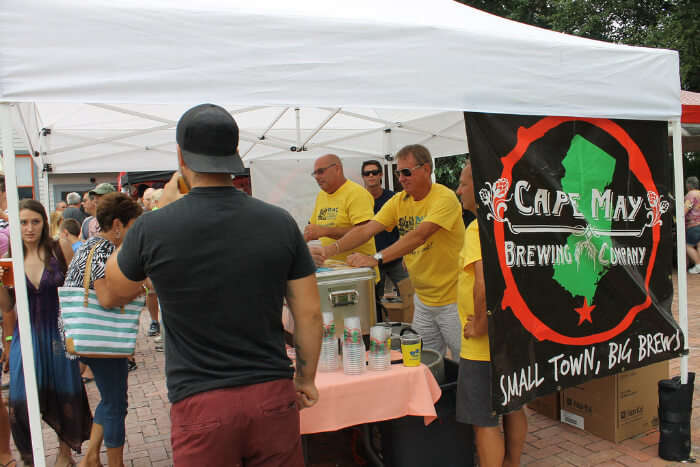 Image Source
Beer is enjoyed by people all over the world and so much so in Cape Town that there is an annual festival dedicated to beer. One of the great food festivals in Cape Town, this beer festival displays over 200 brews by over 60 brewers and is the largest beer festival in the southern hemisphere. This food festival lasts three days and there is a lot of entertainment at this food festival. There are live bands and after that, the food festival hires a DJ to create a party environment at the festival. There are many artisan food trucks at the Festival of Beer and these food trucks provide food that matches well with different brews of beer.
Must Read: 10 Hidden Cape Town Beaches Every Adventure Junkie Must Visit To Dive, Surf, And Relax!
2. Street Food Festival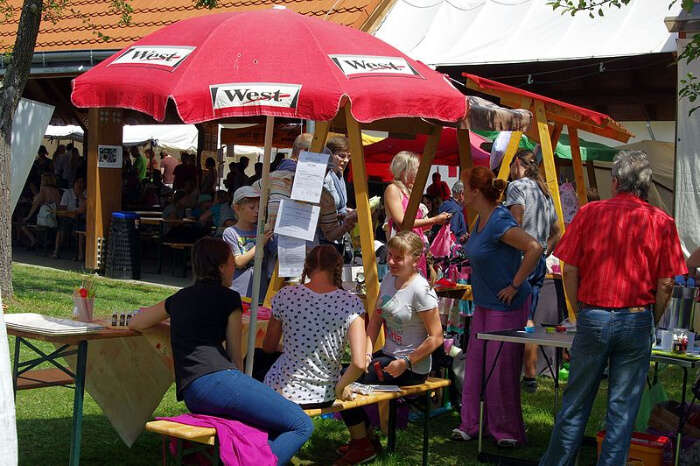 One of the best street food festivals in Cape Town is the Street Food Festival which takes place annually in the city and lasts for 10 days. This food festival has stalls and kiosks where they sell different types of food that make up the street food of the country. Some of the food options available include Gatsby, cheese balls, bunny chows, and roti rolls among other types of food. Street Food Festival is a reputed festival in the city and many local eateries participate in this festival. Delicious street food is served at this festival paired with different drinks and is visited by locals and tourists visiting Cape Town. There are great Chinese food and Indian food options at this film festival. This is one of the best Chinese food festivals in Cape Town.
3. South African Cheese Festival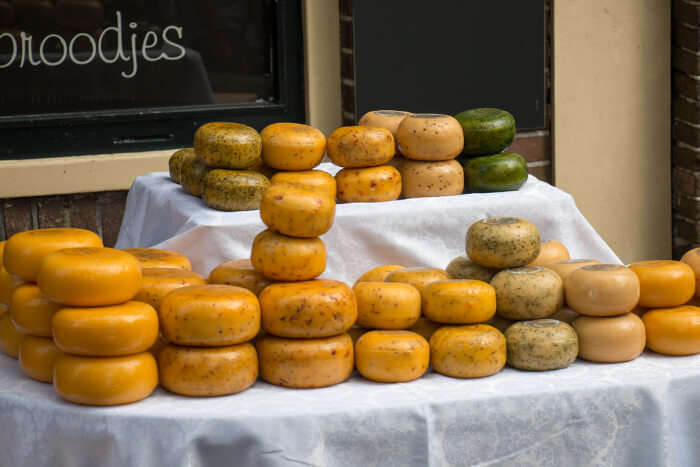 South African Cheese Festival is a great food festival in the city. This is a three-day festival that takes place annually in Cape Town. Thousands of cheese lovers from the city, country and the world attend this cheese festival in the city. This is one of the best food festivals in Cape Town and showcases a large variety of artisanal cheese. Various varieties of cheese are paired with good quality winemaking and this is a great food festival which people like to attend. Many celebrity chefs in the country participate in this festival. This festival takes place in April and there are many gourmet cheese varieties available at this food festival. There is music, entertainment, cheese and wine tastings, and various food stalls at this food festival that highlight cheese and many cheese dishes which are absolutely delicious. There are many competitions organized at this food festival and it is a fun food festival to participate in for locals and tourists.
Suggested Read: Everything You Ought To Know About Cape Town's Victoria And Alfred Waterfront
4. Whiskey Live Festival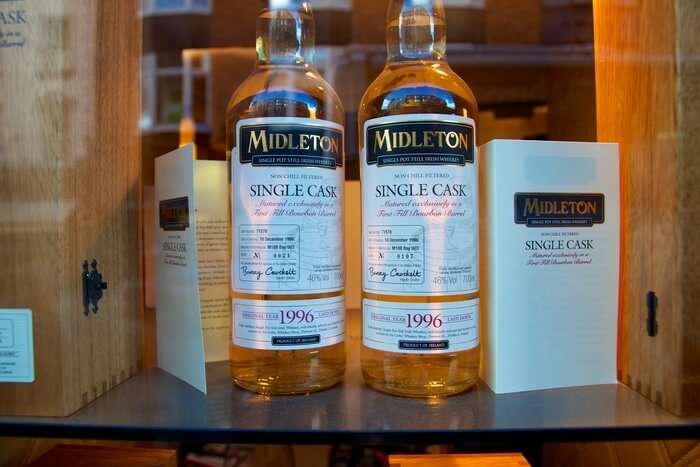 Just like the beer festival, the central theme of Whisky Live Festival is whiskey. This food festival happens in major cities in South Africa including Cape Town. Many prominent distillers in the area participate in this food festival and besides whiskey; many popular alcoholic beverages are available at this food festival. Many prominent international varieties of whiskey like the famous single malt Scottish whiskey is also available at this food festival. This food festival has many food stalls for patrons with foods that pair well with whiskey.
Suggested Read: Nightlife In Cape Town: 9 Scintillating Places To Drink, Dance And Go Gaga About!
5. Wacky Wine Festivals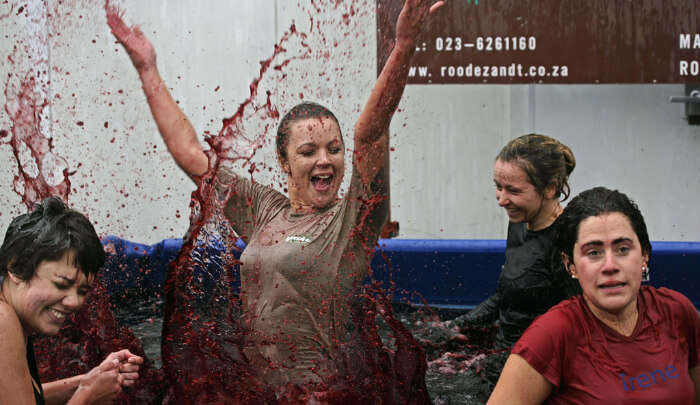 Wacky Wine Weekend Festival is a fun wine festival in Cape Town. This wine festival is situated in the Robertson Wine Valley in June. There are very good wines available for tasting at this festival along with some great food that is matched perfectly with the wine. Some of the foods available at the festival include olives, cheese, charcuterie, preserves, vetkoek, soups, breads; jams, gourmet platters, canapés and many other varieties of food options are available at this festival. There are many entertainment options and this is a great food festival in the city.
Suggested Read: Shopping In Cape Town: 13 Best Places That Are A Shopaholic's Retreat
6. Food Truck Fridays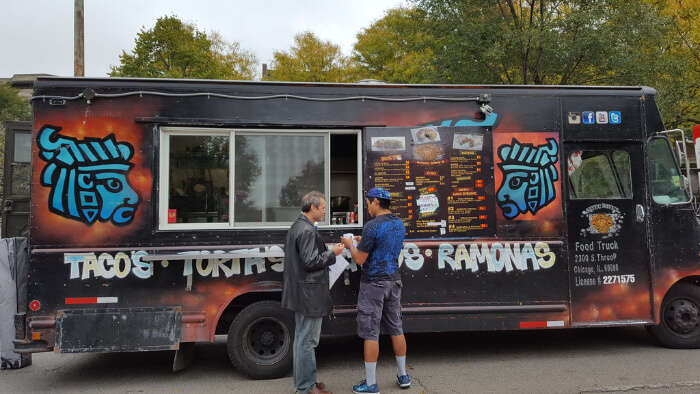 A great monthly food festival in Cape Town is the concept of Food Truck Fridays. Once a month on a Friday, this food festival partners with a variety of food trucks to create a food truck food festival in the city. This is a great concept as a variety of street food options from different cuisines are available to customers at this type of food truck. Food Truck Friday is located at Jack Black's Brewery in Cape Town and it takes place every year. Cape Town tourism authority markets this Food Truck Friday to tourists as it is a fun event that takes place every month. Burgers, sandwiches, beer, pizza, Mexican food and various street foods from various cuisines are available at the food festival. This is a great food truck festival in Cape Town and this monthly food truck concept is becoming increasingly popular all over the world.
Suggested Read: 10 Vibrant Restaurants In Cape Town For The Real Foodie In You
7. Other Festivals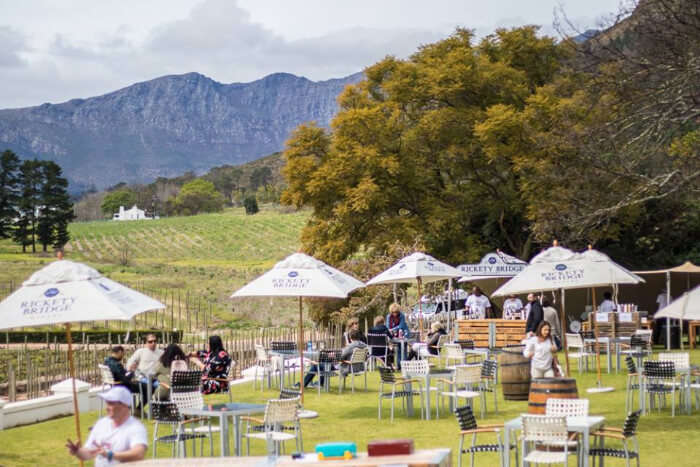 Some of the other food festivals in the city include Franschhoek Bastille Festival, Franschhoek Uncorked Festival, and TOPS at SPAR Bierfest festivals in Cape Town. There are many local neighborhood level food festivals with different themes happening in the city. These festivals showcase the diversity and the variety of cuisine in the country especially in cities like Cape Town.
Further Read: 10 Romantic Cafes In Cape Town That Every Couple Must Visit
Cape Town is a major world city and one of the most prominent cities in not just South Africa but also on the continent of Africa. It is a major port and is a very diverse and multicultural city in Africa. There are many annual and monthly food festivals that take place in the city. These food festivals are enjoyed by not just the local living in the city but also by the millions of tourists that take a trip to South Africa from all over the world every year.
---
Looking To Book A Holiday Package?
Book memorable holidays on TravelTriangle with 650+ verified travel agents for 65+ domestic and international destinations.