A Philippine rescue team has found the wreckage of a Philippine air force plane that crashed in northern Isabela province on Jan. 24 and went missing, but there were no survivors, an official said on Thursday.
Constante Foronda, head of the Isabela incident management team, said the wreckage was found within a 20-kilometer (12 miles) radius of the Maconacon airport, where the Cessna 206 plane was meant to land on the day it crashed.
"There were no survivors," Foronda told reporters, according to ABS-CBN News. "We delayed this briefing until all the relatives of the passengers and the pilot have been informed."
A pilot and five passengers boarded the single-engine aircraft, which took off from Cauayan city in Isabela province on Jan. 24. The plane was supposed to arrive in Maconacon after 45 minutes, but it never did.
Poor weather conditions and rugged terrain hampered search and rescue efforts that lasted for over a month. Rescuers will take at least three days to retrieve the remains of the victims.
"The challenges are really the weather and the terrain," Foronda said. "There is no established path in that area, especially because they will carry the remains of the passengers and pilot, it will take a long time for them to get down."
Recent Plane Crash Incidents
The discovery of the Cessna 206 plane came just a week after local authorities recovered the remains of four passengers and crew from a crashed Cessna 340 plane near the Philippines' restive Mayon Volcano.
Two Filipino pilots and two Australians were aboard the Cessna 340, which lost contact after takeoff from Albay province southeast of the capital on Feb. 20 on its way to Manila.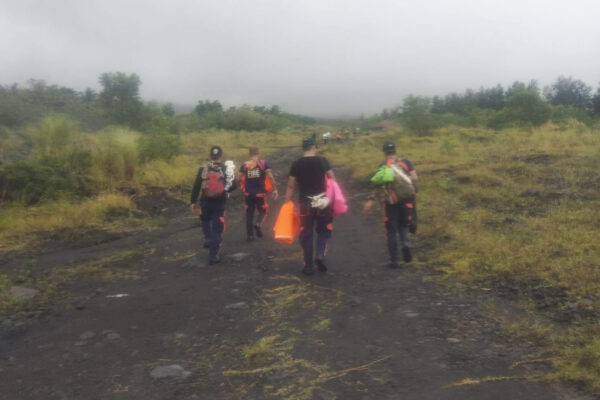 The Cessna 340 plane was found after a high-risk search by authorities and mountaineers on the slope of one of the country's most active volcanos. Mayon Volcano last erupted in 2018.
"It's a very risky operation," Philippine Institute of Volcanology and Seismology director Teresito Bacolcol told The Associated Press. "It's a race against time and it's a matter of life and death but there's also the danger of rockfalls and volcanic lahar."
In a separate incident, an air and sea search by Philippine authorities backed by the United States and Malaysia continues for a medical evacuation helicopter that went missing in western Palawan province on March 1.
The helicopter was carrying a pilot, a nurse, a patient, and two companions. According to the Philippines' civil aviation bureau, everyone on board is a Filipino except for the nurse, who is an American.
The Associated Press contributed to this report.