Chinese e-commerce giant Alibaba announced on March 28 that it will split into six units, as news emerged that its co-founder Chinese billionaire Jack Ma has returned to China per the communist party's request, after spending more than a year overseas.
China observers believe this shows that Beijing's policy toward privately-owned large Chinese tech companies has not fundamentally changed.
On March 27, the South China Morning Post, a newspaper owned by Alibaba, confirmed Jack Ma's return to China. It reported that Ma visited Yungu School in Hangzhou City of Zhejiang Province on that day. The school was set up in 2017 by Ma and other founders of Alibaba.
On March 28, Zhang Yong, chairman and CEO of Alibaba, announced the "1+6+N" organizational restructuring plan of the company—the biggest revamp in 24 years, which breaks up Ma's empire into six business groups and numerous companies.
Each unit will have its own board of directors and CEO; and the Alibaba Group will fully implement holding company management.
Clamp Down on Tech Industry, Private Sectors
The Chinese communist regime began clamping down on the tech industry in late 2020.
A speech by Jack Ma in early 2020 critical of the Chinese regime's regulatory system has been widely seen as what triggered Beijing's increased scrutiny of Alibaba, which led to Ma's eventual withdrawal from public events. At the end of 2021, Ma left mainland China and made appearances in Japan, Spain, Australia, and Thailand.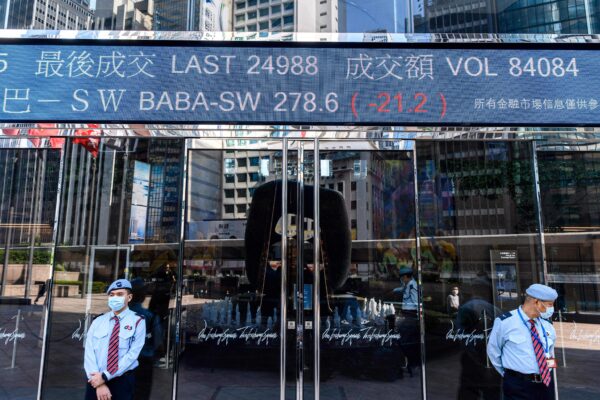 In the past few years, due to central government suppression of China's private sector across many industries under the policy of "the state enterprises advancing, the private sectors retreating," it has become increasingly difficult for private enterprises to survive.
While Ma was away, he was stripped of control of many of his companies, and lost influence and wealth. In early January, Ma successively gave up control of Ant Group, Hang Seng Electronics, and others companies. Ma's staying abroad is also seen as a protest against the treatment of Chinese entrepreneurs by the ruling Chinese Communist Party (CCP).
Attempts to Boost Confidence in Chinese Economy
China's economy has declined sharply in the past three years under the regime's draconian "zero-COVID" policy and control measures.
Recently, CCP head Xi Jinping changed tone and repeatedly emphasized his support for private enterprise, saying that he "always treats private enterprises as his own people." The regime's new Premier Li Qiang also claimed that the CCP will treat all enterprises equally.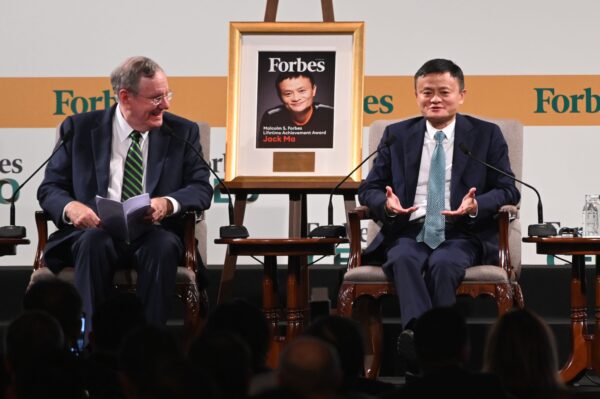 A number of international media outlets reported that the CCP authorities have pressured Ma to return to China, hoping to reverse the outside world's perception of the deterioration of China's business environment. Ma was reportedly reluctant to go back to China initially.
After Ma's return was confirmed, Alibaba's shares surged 12 percent on the Hong Kong stock exchange on Wednesday, leading technology stocks in the Asia-Pacific region. Its American depositary receipts rose more than 14 percent on Tuesday.
Brock Silvers, chief investment officer for Kaiyuan Capital, told CNN on March 29, "It appears that Alibaba's break-up has been orchestrated by Beijing."
"This idea is reinforced by Jack Ma's sudden reappearance, which now seems like a planned media event, intended to boost market sentiment at a critical moment," he said.
The latest move shows that Chinese regulators still intend to reduce the privately owned tech giants' influence and limit their power, even as Beijing, on the other hand, is urging private companies to do their part to create jobs and boost China's economy.
Qiu Wanjun, a professor of finance at Northeastern University in Boston, told The Epoch Times on March 29 that Ma's return to China is likely because he has reached some tacit understanding with the CCP top circle or he has received some promises from them.
"The CCP may find that China's economic future would be even worse without Alibaba's push. In the past few years, the CCP has promoted the advancement of the state and the retreat of the private sector, but the contribution of state-owned enterprises to economic development is far less than that of private enterprises. So now, the regime turns to private enterprises for help."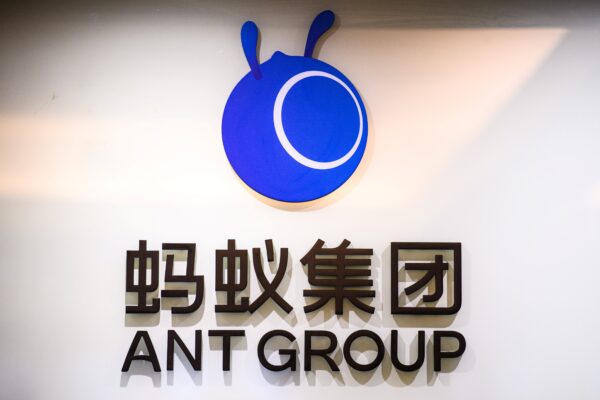 Hua Chia-Cheng, director of Research Division II of the Taiwan Economic Research Institute, also agreed that Ma has likely negotiated certain terms with the CCP authorities for his return to China.
But Hua is not optimistic for China's economy. He told The Epoch Times on March 29 that the authorities may want to use Ma as a model for private enterprise owners to support China's economic development, but private enterprise owners may not agree with and follow them in their hearts.
Northeastern University's Qiu said that the CCP's current high-profile promotion of its support to private enterprises may temporarily relieve some pressure for private entrepreneurs. But in the long run, it is not a real solution to the problems facing the Chinese economy.
"For business operators, they actually care about whether the business environment is stable and can protect their property rights, and whether the market is stable."
"A long-term solution to the problem lies in establishing a reasonable and legal system, and implementing it in accordance with the law and procedural justice; it is not an artificially created campaign to temporarily boost the confidence of entrepreneurs," he said.
Ning Haizhong, Luo Ya, and Reuters contributed to this report.