Siem Reap is the capital city of Siam in Cambodia. The city is a popular tourist destination as it has many old architectures that came into existence through various colonized eras. The street food in Siem Reap is also very popular and surely should be enjoyed by travelers.

There is a huge variety of food items that can be found in Pho Langka Market and Pub Street. Travelers can taste the local cuisine in these street markets while traveling in Siem Reap.
Pho Langka Market and Pub Street food in Siem Reap are the most popular places to eat. These marketplaces are always filled with tourist. People might worry about the hygiene of these street stalls, but they sell out so fast that all the food is made in front of the customers.
1. Lort Cha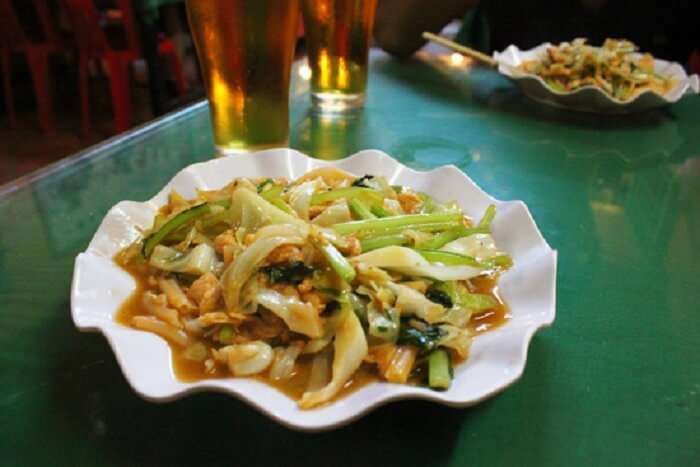 Lort Cha is basically fried egg noodles. The traditional fat noodles found in Cambodia are prepared with veggies like broccoli and beans, and beef, then it is topped with fried egg and red sauce. This food is generally spicy and will tingle ones taste buds. Lort Cha is must try amongst street food in Siem Reap.
Price: INR 35/- per plate
Where to find: Phnom Penh Market
Must Read: You Must Visit These 10 Restaurants In Cambodia During Your Trip!
2. Num Pang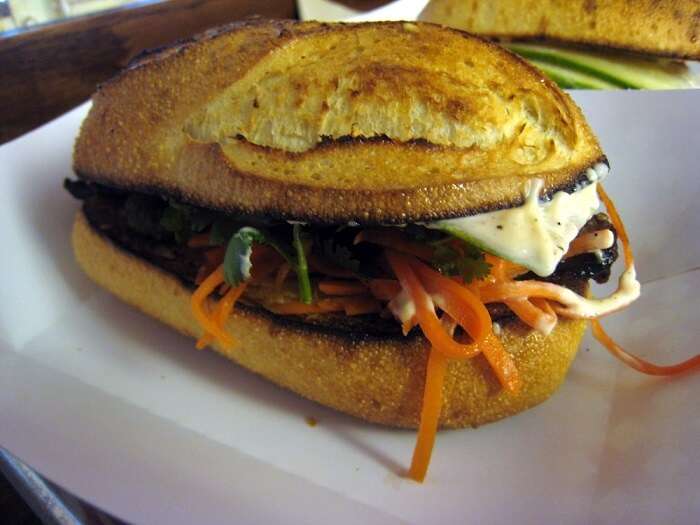 Num Pang is very similar to the Vietnamese Baguette. Both these dishes are inspired from the French baguette that was introduced to the South Asian countries during the Indochina colonization. It is a simple yet mouthwatering preparation. The sandwich is generally made with pork, ham or beef along with onion and chives. It is one of the popular Siem Reap food.
Price: INR 140/- per plate
Where to find: Num Pang Street
3. Bamboo Sticky Rice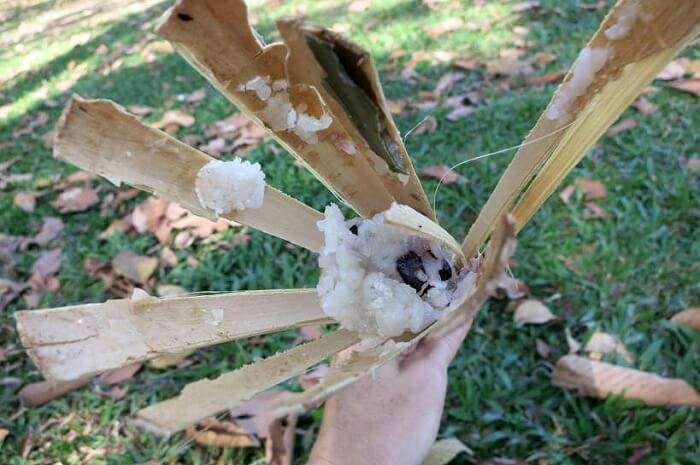 Bamboo sticky rice is also known as Kralan in Siem Reap. It is rice cool along with black beans, coconut rate and then packed into bamboo sticks. This dish is slightly salty in taste with a smokey flavor. It is a great option for vegetarians also and makes for a great dish to make during festivals and religious ceremonies in Siem Reap, Cambodia.
Price: INR 100/- per plate
Where to find: Angkor Wat World Heritage Site
Suggested Read: 10 Most Popular Festivals In Cambodia: An Insight Into Its Rich Culture
4. Chive Cakes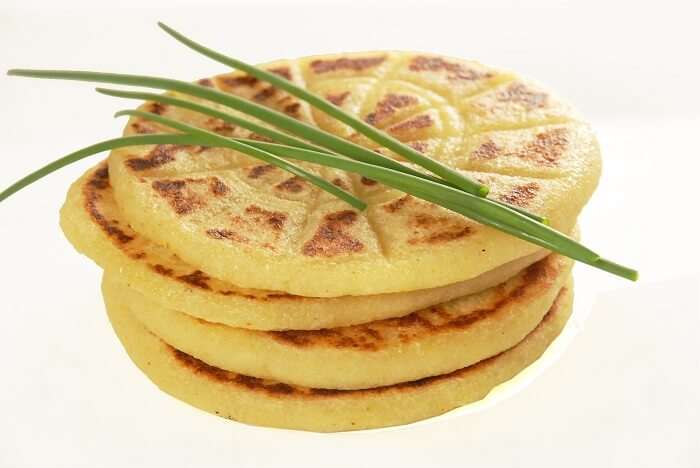 There is a great chance that the travelers will run in some food trolly that serves chive cakes. It is a very popular street food in Siem Reap. This dish originated in China. It is made out of rice that is fried, compressed and served with sweet fish sauce. It is actually a very simple dish but it tastes amazing.
Price: INR 10/- per piece
Where to find: Angkor Wat World Heritage Site
5. Deep Fried Bread and Shrimp Cakes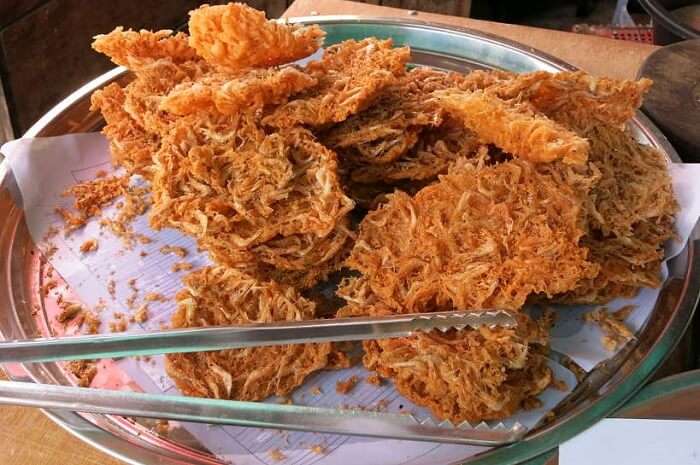 One of the famous street food in Siem Reap is deep fried bread with shrimp. It is if put simply french bread and shrimp fried till golden. This surely a must try and is very delicious. The bread on the sides soaks up all the fat and lets the person enjoy, pure taste of shrimp done well with spices.
Price: INR 20/- per piece
Where to find: Pho Langka Market
Suggested Read: 8 Best Trails For Hiking In Cambodia To Experience & Enjoy It To the Fullest
6. Barbeque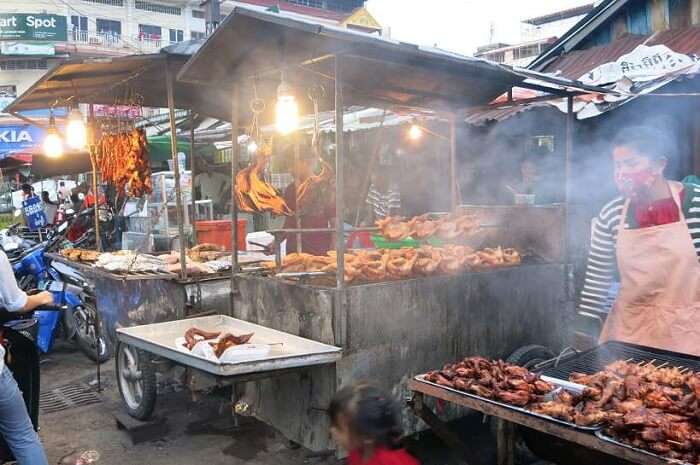 Street food in Siem Reap also includes lots of BBQs like skewers, squid grills, and many more. Travelers will find a stall for a barbeque set up in almost every nook and corner. For people who like barbeque, it will be a gala time and they should probably make the most out of it to taste the delicious cuisine of Cambodia on their trip to Siem Reap.
Price: INR 20/- per piece
Where to find: Pho Langka Market
Further Read: 7 Best National Parks In Cambodia For Wildlife Enthusiasts And Nature Fanatics
After reading through so many amazing dishes are you getting hungry to eat all these street food in Siem Reap? So, book your trip to Cambodia with TravelTriangle and satisfy your tummy!
---
PAC
Looking To Book An International Honeymoon?
Book memorable honeymoon on TravelTriangle with 650+ verified travel agents for 65+ domestic and international destinations.