Located on the front line of Marina Botafoch overlooking Ibiza's old town – Dalt Vila – a UNESCO World Heritage site, the 40-room hotel has long been a favourite of DJs visiting the island because of its proximity to the best restaurants, clubs, and experiences that Ibiza has to offer. 
Art Deco Aesthetic
The in-house interior design team has drawn inspiration from the building's Art Deco aesthetic and the hotel's love of music, art, and hedonism. These elements are combined with flexible spaces that transform – bright and welcoming during the day, and warm and intimate at night. The Sky Bar with its unique Old Town and sunset views, now has retractable roof panels and doors to create indoor and outdoor areas that can be enjoyed year-round. The palette combines monochrome tones with rich, deep blue and gold touches, and the Art Deco influence is seen in the space's lines, furniture, and lighting.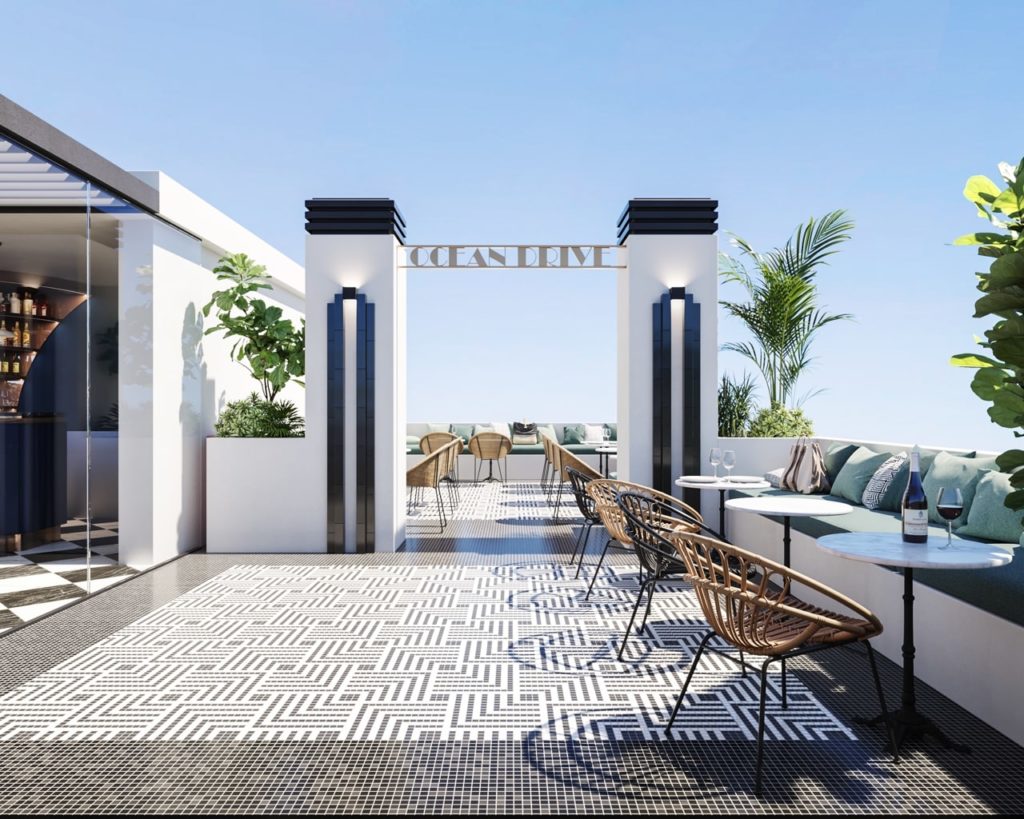 Curated Events
Hotel guests, locals, and visitors can meet for relaxed food and drinks, or one of the OD Sky Bar's many specially curated events; the weekly Tuesday Temptations will showcase different flavourful cuisines and drinks to match, Burger Meets Gin will take place on alternate Fridays and combine a varied burger menu with a wide selection of gin and tonics, the remaining Fridays will see music-focused events from media and music collectives such as Fiesta & Bullshit and Circle of Life. 
The events programme will continue downstairs, where the ground floor has been completely opened up to create a sociable space for dining and events. OD Live On Tour is a monthly live music event with bands such as The Prussians (April 2023) – a modern Indie-Neo-Soul band from Mallorca. For analogue music lovers, there will be a monthly event, which will see live music from a vinyl music collection sponsored by Organics (RedBull). This space will also host monthly art exhibitions from artists including those who are part of the IbizArt Guide, an annual guide that brings together the best national and international artists who live in Ibiza or who have a direct relationship with the island. Other artists that will show their works in the hotel are Monique van Steen, Natalia Cambronero, and Caligrafía de Ibiza.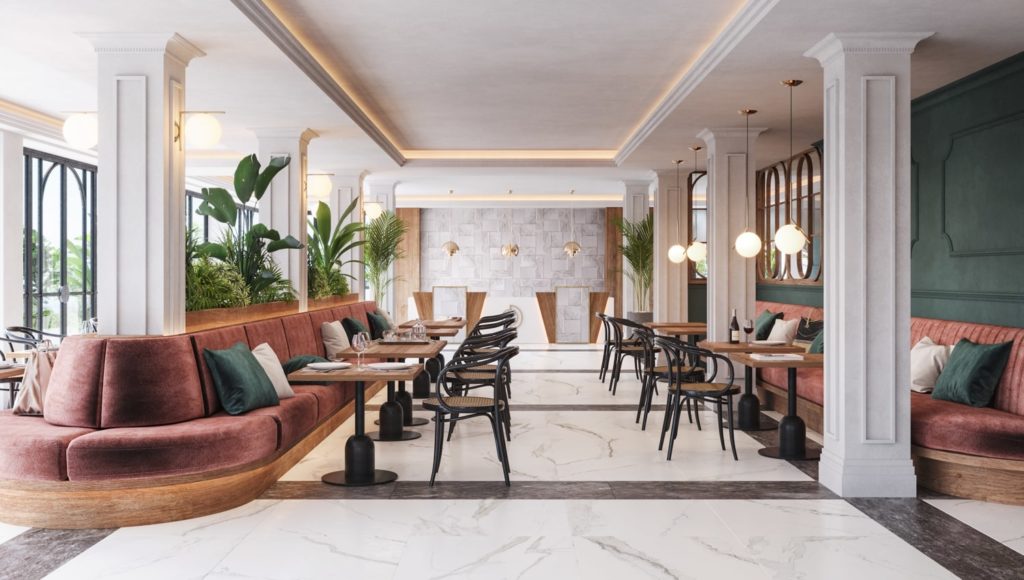 Guests are welcomed into a light airy lobby with elegant marble and that Art Deco inspiration again running throughout. Making life easy after a less than 15-minute journey from the airport or just steps from the port, the knowledgeable team is on hand to ensure a memorable stay for guests; they are known for their insider access to the best that Ibiza has to offer. There's a lounge, bar and restaurant that flow into each other and can be used at all times of day, from breakfast, which is served until 12 noon, to a nightcap after a full Ibiza day.  
Read our guide to the best luxury hotels in Ibiza
The rooms and suites have also had a refresh with new soft furnishings, decorative objects such as design-led lamps, bathrooms updates, and new artworks by Stella Rahola. Rooms are well-equipped offering the best in comfort and style with Mediterranean influences to give a sense of place. Many share the same marina and old town views, with the four suites occupying the two upper floors of the hotel for unmatched views.  
Ocean Drive Ibiza was the first hotel opened by OD Hotels founder, Marc Rahola. The collection comprises five boutique, design-led hotels in Ibiza, Madrid and Barcelona.  
Information
At the time of writing, standard room rates at Ocean Drive Ibiza start from €240 per night for a Deluxe Sea View, and from €500 per night for a suite including breakfast, service charges and VAT. For direct website bookings, guests of the suites will receive free Breakfast and car (Fiat 500) to explore the island.
Find Out More
Address: Marina Botafoch, Playa de Talamanca, Ibiza
Andrew is a Marketing Communications consultant, working within the wellness, travel & lifestyle sectors. His track record in PR, marketing and branding spans over 25 years. He writes regularly on international wellness, travel, and lifestyle themes with a particular passion for the Mediterranean and the Americas. Originally from the UK, Andrew Forbes has lived in the US and France but now calls southern Spain his home, where he is Travel Editor for Spain's leading English language newspaper. For Andrew, luxury is many things; most importantly genuine hospitality, authenticity and thoughtful service. Web: www.andrewforbes.com